A Mike Pence lookalike has joined Mickey Mouse, Spider-Man, the Statue of Liberty and the other characters populating Times Square.
Only this Mike Pence is pushing a message the real Mike Pence doesn't approve of.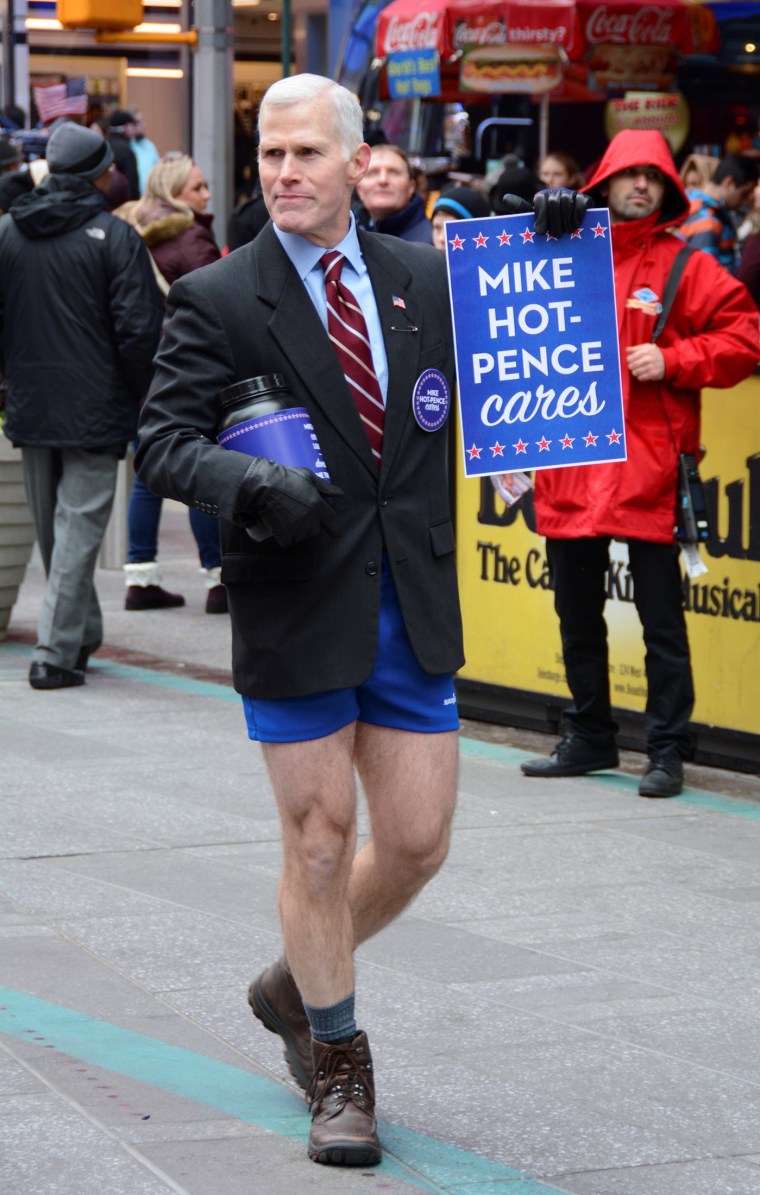 He's a New Yorker named Glenn Pannell and he has been using his remarkable resemblance to the Vice President-elect to raise money for lesbian, gay, bisexual and transgender rights, as well as abortion — causes the conservative Republican opposes.
"The charities that I am choosing to raise money for have definitely been based on Pence's track record," Pannell, 51, told the Thomson Reuters Foundation.
"Those charities will really need a lot of help (with Pence as vice president) ... and so I am hitting back now with Mike Hot-Pence."
Dressed in a red-striped tie, shirt and dark blue blazer on top and nothing but short shorts below, the openly gay graphic designer said he has collected some $2,300 over the last two weekends while staging his one-man protest.
Recipients of the funds have included the Trevor Project, a nationwide suicide prevention hotline for LGBTQ youth, as well as women's healthcare provider Planned Parenthood.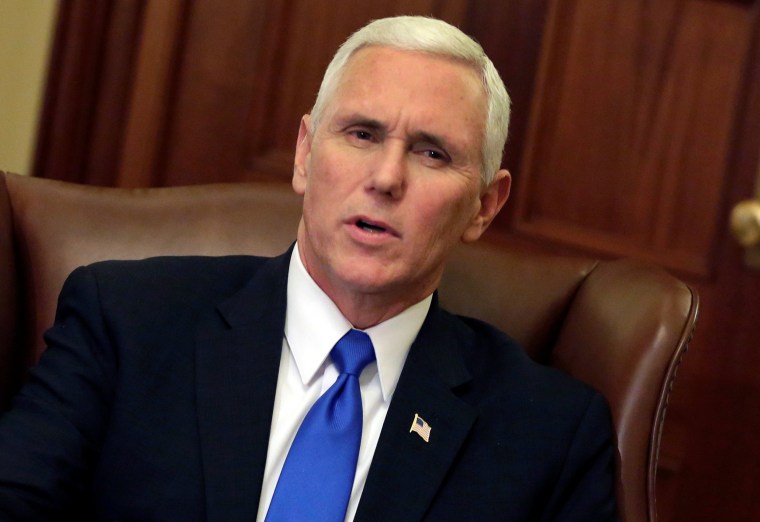 Many LGBTQ rights activists are wary of Pence's years of opposition to gay rights, including as governor of Indiana.
And as a vocal abortion opponent, Pence has pushed for Congress to stop funding Planned Parenthood, which performs some abortions.
Friends first noticed Pannell's resemblance to Pence last summer, a coincidence that became cause for laughter with the campaign for the U.S. presidency then in full swing, he said.
"And then the election happened and laughing stopped."
Pannell said the results of the Nov. 8 presidential election, which Republican Donald Trump won with Pence as his running mate, spurred him into action.
"After a few weeks of seeing ... the despair and the disillusion among my friends, I really felt like I needed to do something," said Pannell, who has also set up a website for donations.