A military doctor treating former U.S. intelligence analyst Chelsea Manning while she serves a prison sentence for espionage denied her request to have her female gender reflected in her military records, according to a court filing.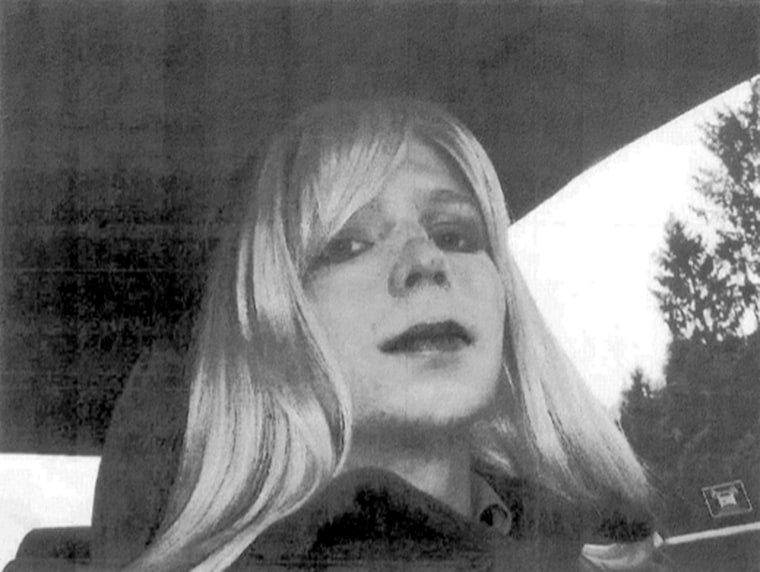 The decision further stymies Manning's attempts to be treated as a woman while imprisoned at the Fort Leavenworth military prison in Kansas, said the document filed on Monday in federal court in Washington in relation to on ongoing lawsuit.
Manning has been the focus of an international debate over government secrecy since she provided more than 700,000 documents, videos, diplomatic cables and battlefield accounts to the anti-secrecy group WikiLeaks.
The filing said Manning asked her military medical provider, Dr. Ellen Galloway, to recommend the change in her military records since she has "achieved stability in her female gender."
Her attorneys said Galloway denied the request, effectively precluding her from having her female gender noted in her records.
The filing did not explain why Manning's request was refused. A representative for the U.S. Department of Justice declined by email to comment when reached on Tuesday.
Manning, who petitioned President Barack Obama last month to commute her 35-year sentence to time already served, filed the lawsuit seeking better medical care for her gender dysphoria, including the ability to follow female grooming standards.
Gender dysphoria is a condition of potentially severe distress or anxiety that some transgender people experience.
Manning said she was confronting gender dysphoria at the time of the leaks while deployed in Iraq. She said she released the files in the interests of transparency and accountability.
Manning attempted suicide on Oct. 4 at the start of a stay in solitary confinement, under which she was placed after an earlier suicide attempt in July. Her defense team said the attempts were prompted by her receiving inadequate treatment for her gender dysphoria.