On Thursday morning at a U.S. District Court in St. Paul, Minnesota, an improbable case began to unfold. As a courtroom full of about 20 people looked on, Anmarie Calgaro's attorneys explained why the small-town mom from the state's northernmost "Iron Range" is suing her own 17-year-old child.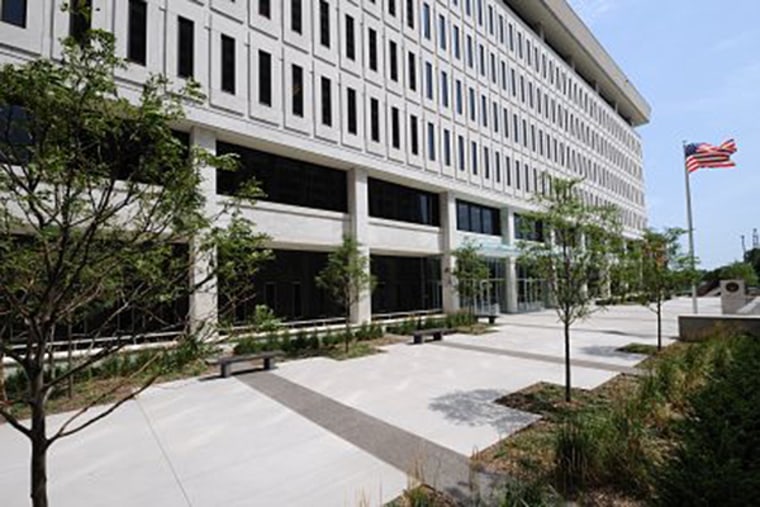 The teen in question—referred to as "E.J.K." in court memos—says she's been living on her own for two years. After the minor worked with a legal aid group on an emancipation statement, she began to seek transgender-specific medical care at a local clinic.
When the teen's estranged mom discovered E.J.K. had begun to receive gender transition-related care, she tried to intervene—but said she was surprised to discover her parental rights had been effectively terminated. In November, Calgaro filed a lawsuit against her daughter, health clinics and county agencies.
Alternative Facts
While Calgaro, speaking at a November press conference, portrayed herself as a loving and concerned mom, her transgender teen daughter's court declaration tells a different story.
According to an extensive brief filed by E.J.K.'s attorneys and shared with NBC News, the teen grew up in Hibbing, Minnesota, in a house where unstable parents struggled with substance abuse. In court documents, she describes making her own meals and getting herself dressed for school at a young age, often relying on a "network of other adults who supplied some of the care and nurturing that her biological parents were unable to offer."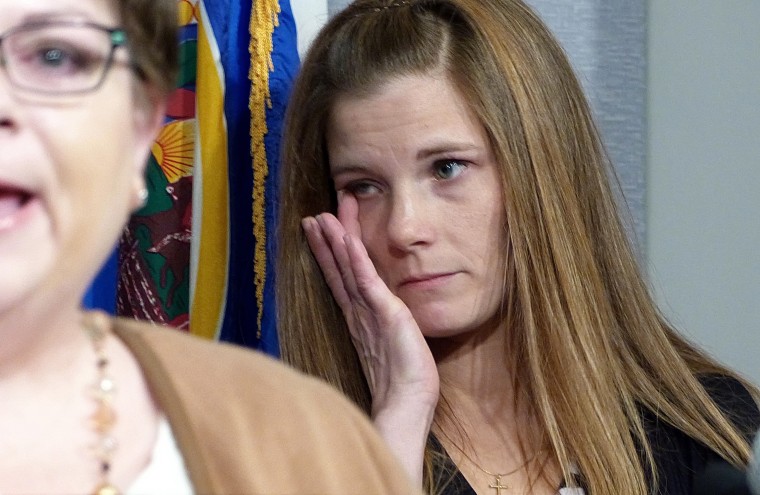 The teen also said when she first came out as gay around age 13, her mother and stepfather became verbally and physically abusive. At age 15, she said, her mom gave her permission to move in with her biological father—who became incarcerated shortly afterward. E.J.K. then stayed with her grandmother and a series of friends before finally getting her own apartment, where she currently lives.
The teen is remarkably self-sufficient: She has her own apartment, a full-time job and will graduate high school in the spring. She has already received two acceptance letters, say court documents, from college nursing programs. She turns 18 in July.
E.J.K. said she has identified as a girl since she was a young child and began to seek treatment in the summer of 2015, once she was living on her own. "I was not pressured in any way by my providers to consent to this treatment," she said in court papers. "My providers had no involvement in my decision not to involve my mother in my health care decisions."
But at a November press conference, Calgaro grew visibly upset as she recalled discovering that her daughter was receiving medical care without anyone notifying her directly.
"The news that county agencies and health service providers, the school and other county and state offices were completely bypassing me came as a total shock," Calgaro said at the press conference. "Why wasn't I even notified?"
The Lawsuit
Calgaro's lawsuit seeks damages from St. Louis County, where her hometown is located. She's also suing the St. Louis School Board and the principal of her daughter's high school, the director of the county's Health and Human Services agency, and two nonprofit health clinics. Calgaro also wants to regain parental control of E.J.K. and prevent healthcare providers from offering any further treatment.
While the original complaint asked for a jury trial, Calgaro's attorneys later filed a motion for summary judgement—hoping to speed up the case. E.J.K. turns 18 this summer, at which point regaining parental control won't be an option. But if Calgaro wins the case—which attorneys for the teen say is a long shot—she could see a settlement payout either way.
Numerous court briefs were filed in the case, including a brief that states E.J.K. should be dropped from the lawsuit because she's "not a proper defendant." Other briefs filed by the school board, clinics, and health agency named in the suit all basically argue the same thing: Calgaro doesn't have a case because her daughter perfectly fits the definition of an emancipated minor.
Thursday's oral arguments lasted about an hour, with lawyers mostly arguing about whether Calgaro has a constitutional ground for suing anyone. In the end, the judge told the courtroom that he plans to take the case under advisement, apologizing for a backlog that could delay the process.
Health Care Challenges for Trans Youth
According to Minnesota transgender advocates, Calgaro's case could make a bad situation even worse in terms of access to transgender health care services.
David Edwards of the Minnesota group Transforming Families told NBC News that even though he's an employee at the University of Minnesota—where there is a progressive Transgender Health Services clinic—his health insurance would still exclude his own trans daughter from coverage of most gender-affirming care.
"If she were to need any medical care for gender dysphoria—such as hormone blockers or hormone replacement therapy, surgeries—it's categorically excluded," said Edwards, who noted that his daughter is still too young to need such services but could in the near future.
"Parents are the gatekeepers for all health care decisions, because they usually provide the coverage," Edwards said. "Ordinarily, that facilitates access to care. Most of our families have the opposite problem, where they're trying to access care that they have a hard time getting approved because it's being denied in the first place."
Even if Calgaro could block her daughter's medical care, transgender advocates said, it would only delay the inevitable.
"Some parents think that trans health care providers encourage people to transition. But they don't, and we don't need encouragement," said Liz Lilly of the Minnesota Transgender Alliance, who attended Thursday's hearing. "We only put ourselves through this, because we need to."
But Lilly worries about the possible "chilling effect" that a win could produce among health care providers.
"Trans medical resources, especially for minors, are in short supply," Lilly said. "At my clinic, there is a year-long waitlist for trans teens to be seen by a therapist. This lawsuit could create a chilling effect on providers or clinics who would want to avoid lawsuits, even ones without merit. This could make all health care, including trans health care, more difficult to get for emancipated teens."
Attorneys representing E.J.K. told NBC News that Calgaro is unlikely to win the case based on the emancipation issue, which is already a firm statute. No matter what happens in the case, E.J.K. will soon be an adult.
"[E.J.K.] has persevered through so much and shown so much initiative," Lilly said. "Though this case may make trans youth feel even more helpless, I hope they also hear the message from the community that they are supported and loved by us."