Christy Florence, the wife of a transgender man and mother of a trans daughter, wrote an open letter to her brother, a conservative lawmaker in Utah, decrying his reported efforts to introduce legislation that would restrict transgender health care for minors in the state.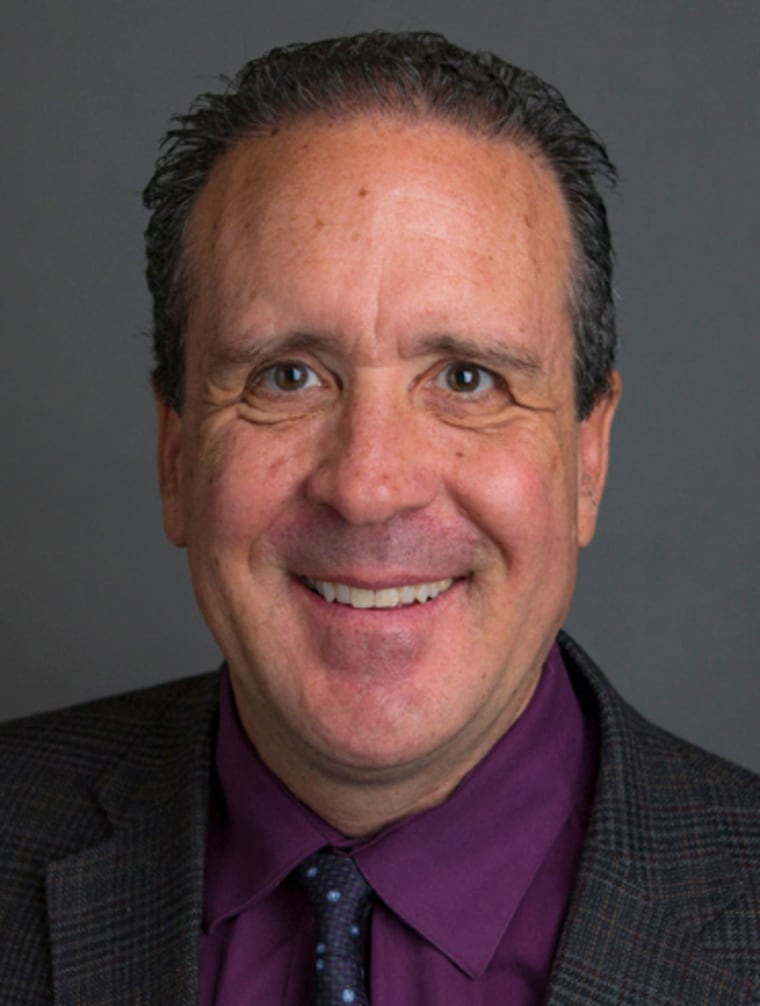 "Brad, I implore you to leave the decisions of medical care to the parents and medical professionals," she wrote in The Salt Lake Tribune to her brother, state House Rep. Brad Daw, a Republican. "Trust the experts. They know what they are doing. These families know their children and what is the very best for them."
While the anticipated legislation has not yet been proposed, The Tribune reported this month that Daw had begun drafting a bill to ban gender reassignment operations and the use of cross-sex hormones for trans minors. Similar measures have been introduced in at least seven other states this month.
Daw declined NBC News' request for comment.
Florence, co-founder of the Utah LGBTQ advocacy group Mama Dragons, said in her op-ed that she has sat with many transgender young people and their families and "listened to their struggles." She said transgender health care is "life-saving" and those seeking it often face "insurmountable obstacles." The bill her brother is reportedly about to propose, she added, would "restrict survival opportunities for young people who are transgender."
The Tribune reported that Daw is writing the draft legislation following a request by the conservative Eagle Forum, founded by the activist Phyllis Schlafly.
"We want to do what we think is reasonable practice, which is put off that kind of one-way ticket decision until the youth is an adult," Daw told the paper.
According to local media, Daw's bill is being framed as a compromise, at least compared to bills progressing in legislatures in states like Tennessee and South Dakota, because it would not restrict the use of puberty blockers, which a study published last week found to be linked to lower suicide risk for trans people.
But experts warned that even a less draconian effort than Utah's — which would permit the use of puberty blockers but not cross-sex hormones — could have unintended consequences.
"Puberty blockers are an important component of care for transgender youth; however, they are insufficient on their own," said Dr. Jack Turban, a resident psychiatrist at Harvard Medical School and lead author of the puberty study. "Guidelines set forth by major medical organizations, including the Endocrine Society, explain that hormonal treatments like estrogen and testosterone are also needed."
Without cross-sex hormones like estrogen and testosterone, Turban added, trans adolescents who wish to suppress puberty may not see proper bone development. Turban also noted that genital surgery for minors, which would reportedly be banned in Daw's bill, already goes against existing medical guidelines.
"At the end of the day, legislators should not pick away individual steps of established medical protocols they do not fully understand," Turban said. "It is a recipe for unintended and dangerous medical consequences."