History was quietly made Friday in the monthly jobs report. While the unemployment rate ticked slightly higher to 3.6 percent, there was a big symbolic change in the Labor Department's highly anticipated release: Same-sex couples were included for the first time.
The data does not separate same-sex couples from opposite-sex couples, so the report falls short of providing any new information about the LGBTQ economic picture. But advocates say the inclusion is nonetheless noteworthy.
"It's both a big deal and not a big deal," Meghan Maury, policy director at the National LGBTQ Task Force, told NBC News. While the jobs report doesn't provide any "juicy data," Maury said it's "exciting" that government agencies, like the Bureau of Labor Statistics and the Census Bureau, have the LGBTQ community on their radar and are recognizing that "same-sex couples have a different experience than different-sex couples."
Same-sex spouses specifically — and the LGBTQ community more broadly — are increasingly being included in government data, like the jobs report, the decennial census and the Current Population Survey. Maury said this inclusion is crucial to the work of advocacy groups, like hers.
"When we are speaking with a decisionmaker and telling the stories of our experience, if we don't have data to back up what we're saying, often decisionmakers write it off as uncommon," Maury explained.
Two noteworthy additions to the upcoming 2020 census are the additional relationship categories of "same-sex husband/wife/spouse" and "same-sex unmarried partner." While the 2010 census did provide information about same-sex couples, Maury said it required her team to "pick apart the data" to get relevant information. The new addition to the 2020 census, she added, "will allow us to get more accurate information on the location and race of LGBTQ folks."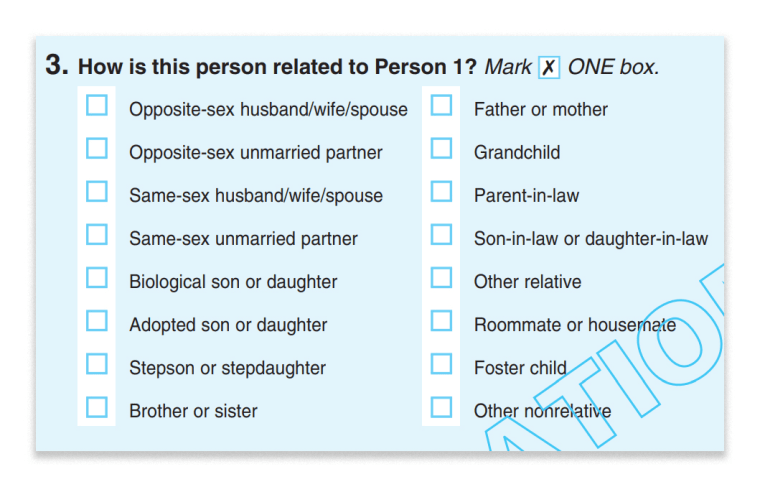 While Maury said these new additions to the monthly jobs report and the 2020 census are steps in the right direction, she noted that they don't include the full LGBTQ spectrum. The decennial census, for example, does not provide data on people who identify as nonbinary and LGBTQ individuals who do not live with a spouse or partner.