Some 30 years since his death, writer James Baldwin is experiencing a resurgence of sorts.
Earlier this year, the documentary film "I Am Not Your Negro" explored America's history of race and racism through Baldwin's unfinished manuscript, "Remember This House." And now, news has surfaced that Oscar-winning "Moonlight" director Barry Jenkins will be adapting Baldwin's fifth novel for the big screen.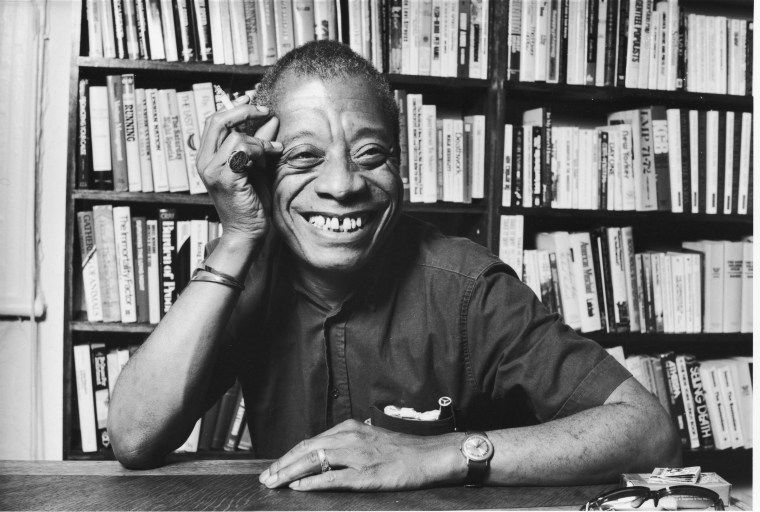 "I'm thrilled that we appear to be experiencing a well-deserved revival of all things Baldwin," cultural critic L. Michael Gipson told NBC News. "The planned 'If Beale Street Could Talk' [movie], like the superb 'I Am Not Your Negro,' seems to be an extension of that interest."
Gipson said he would have personally rather had Jenkins adapt one of Baldwin's other works — like "Another Country," "Go Tell It on the Mountain" or "Just Above My Head" — but he noted that "If Beale Street Could Talk" is timely.
Related: James Baldwin's Sexuality: Complex and Influential
Released in 1974, the novel is about two people in love, Fonny and Tish. And while the story is centered on them, in true Baldwin fashion, the time (1970s), the setting (Harlem) and the circumstance (Fonny is falsely accused of raping a Puerto Rican woman) all serve as major characters in their own right.
Gipson described the novel as a "fairly routine story of a corrupt white cop and the black folks he terrorizes, told from the perspective of the woman of one of the cop's wrongly imprisoned victims."
"It's timely, for sure, but not as groundbreaking as other Baldwin works," Gipson added.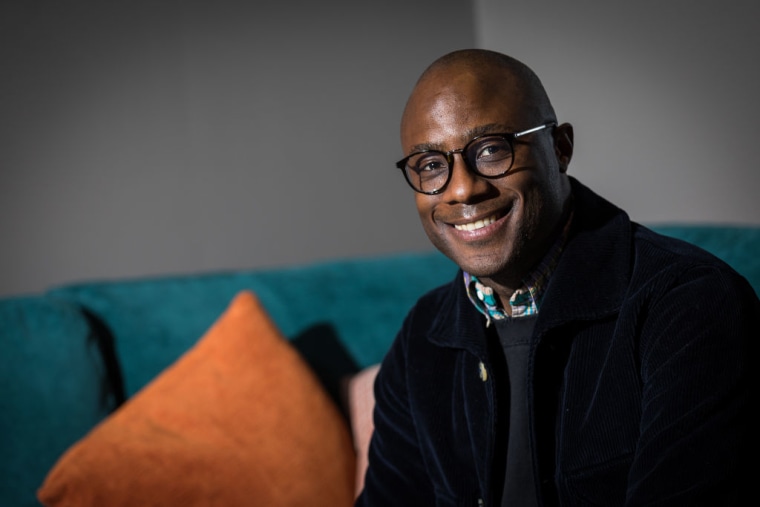 For Kevin Young, director of New York's Schomburg Center for Research in Black Culture, "If Beale Street Could Talk" has something Baldwin's other novels do not.
"How many of Baldwin's books are love stories?" Young asked. "'Another Country' was a big book, a sprawling epic, with many characters. 'Beale Street' is a more intimate story — it is a love story."
When Young first heard the news of Jenkins' upcoming film, he admits to finding the selection of "If Beale Street Could Talk" a surprising choice. "As one of his later works, it is not as closely looked at," Young explained, adding that the book's manuscript is on display at the Schomburg Center.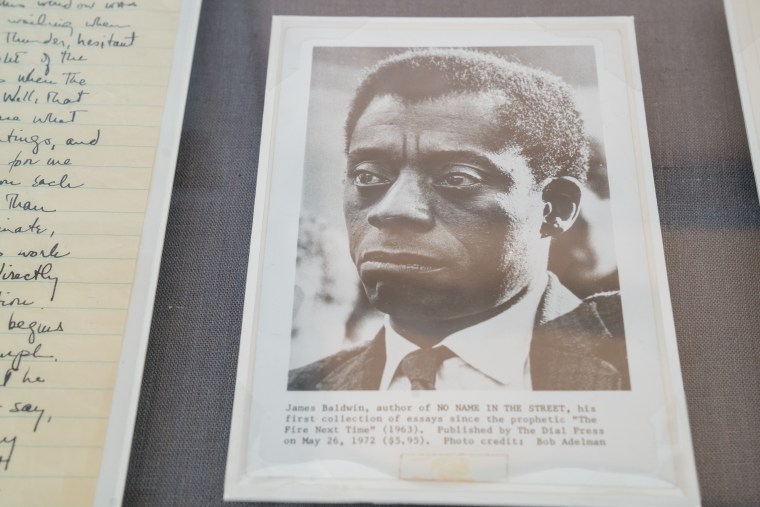 Another obvious difference between "If Beale Street Could Talk" and some of Baldwin's other works is that while the novel is centered on the theme of love, the protagonists are heterosexual.
"While three of his major works had a gay or bisexual protagonist and several had themes of homoeroticism and same-sex relationships, they were not the totality of the man or his body of work," Gipson said. "Not every Baldwin work or review of his work needs to be a focused reminder of Baldwin's very open homosexuality, particularly given his disdain for the racism he found in the 'out' LGBT movement ... and his own intense focus on race and intersectionality."
Related: 11 Out Authors We Love
In his lifetime, Baldwin released more than a dozen books and countless other writings. He was a harsh critic of the ills of racism and discrimination in America, going so far as to impose his own exile to France. Baldwin did much of his writing while living abroad.
"He wrote about many different subjects," Young said. "This story, as a love story, is not conventional. Love is a transformative thing."
Jenkins, who is currently working on other projects, including a drama series for Amazon, was unavailable to talk to NBC News about his upcoming film adaption of Baldwin's novel. However, in an interview with Variety, Jenkins described Baldwin as a man "ahead of his time," and he also tweeted out that having the chance to bring the writer's work to life is a "dream come true."
With many of Baldwin's writings on display at the Schomburg Center, Young hopes the center could host a sit-down discussion with Jenkins around the film's release. He thinks the event would be the perfect addition to the center's "Year of Baldwin" programming that is already in development. This fall, the center is also planning to have what Young calls an "all-day Baldwin reading."
"He is coming to us in many ways, and this is just another part of Baldwin's revival," Young said. "For some of us, Baldwin never went away, but it is always refreshing when I see people carrying [his work] on the subway. To see people able to go to their local theater and have a piece of him is really exciting to me."