An instructor at a Mormon university says she was fired after she refused to retract a Facebook post affirming her support of LGBTQ rights.
Ruthie Robertson, 22, was an adjunct professor of international politics at Brigham Young University-Idaho, a private college affiliated with the Church of Jesus Christ of Latter-day Saints (LDS), when she felt inspired by Pride Month to "reveal some things in the name of authenticity."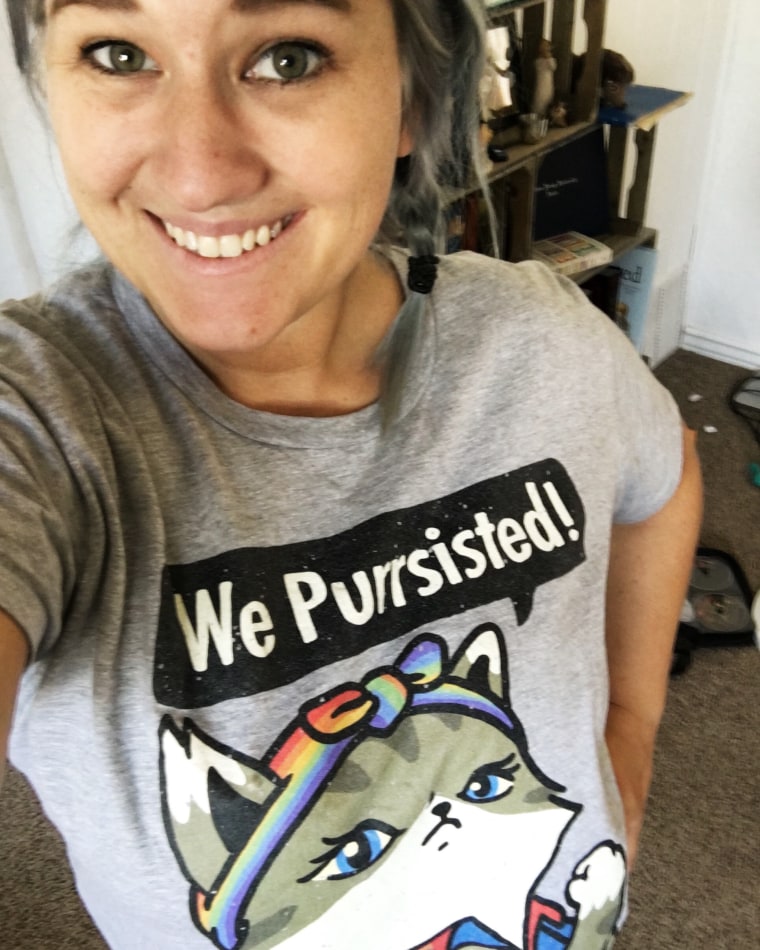 "This is my official announcement and declaration that I believe heterosexuality and homosexuality are both natural and neither is sinful," Robertson wrote in a Facebook post on June 5. "I will never support the phrase "love the sinner, hate the sin" because that "sin" is part of who that person is."
A week after posting to Facebook, Robertson received a call from Eric Walz, dean of the College of Language and Letters at BYU-Idaho, who informed her she would be allowed to finish classes through the rest of the semester, but could not return to teach in the fall. Previously, Robertson had met with Walz and Michael Eaton, associate academic vice president at BYU-Idaho, to discuss the motivations for her post.
Robertson said her initial meeting with administrators became a "mansplaining session," in which she was told to pray and return with the right answers after refusing to pay heed to their request to take down the post. She said it only fueled her conviction to support the LGBTQ community.
"If more people stand up and let our voices be heard, they can't silence everyone."
"That part of me was the biggest motivator for not taking it down: the importance of my LGBT friends knowing I'm an ally, rather than agreeing with the church's stance on things, which is absolutely insane," Robertson said. "Another part of me that refused to take it down was me being stubborn."
Following her first meeting with administrators, Robertson rewrote the post's opening paragraph to clarify that her views did not reflect that of BYU-Idaho, nor that of the LDS church. She hoped the move would either save her job or allow her to finish the semester.
Related: Popular Christian Author Retracts Support of Same-Sex Marriage
"These are my personal beliefs, and they have no place in my classroom nor will they ever," Robertson wrote. "Students often approach me and ask my opinion on certain matters of the Church, and I always diplomatically discourage the discussion and tell them to seek their own truths rather than a professor."
Robertson claims her Facebook post was not a breach of contract. When asked about Robertson's multiple claims, a spokesperson for BYU-Idaho told NBC News the university "has a long-standing policy of not commenting on personnel matters."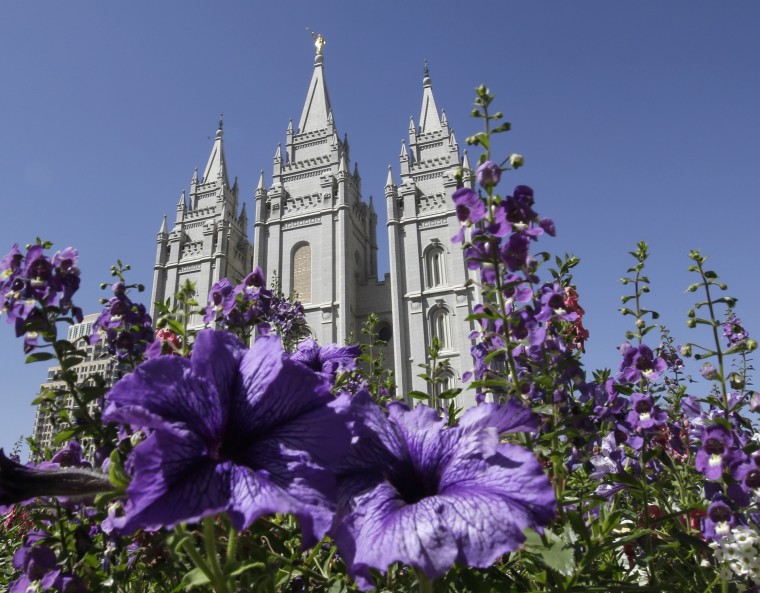 In addition to proclaiming her support of the LGBTQ community, Robertson's post noted several instances in which the LDS church supported measures threatening LGBTQ rights, including California's Proposition 8 — a 2008 ballot initiative that amended the state Constitution to ban same-sex marriage — and church policies that classify same-sex couples as apostates whose children cannot join the church until they are 18 years old, at which point they have to disavow their parents' cohabitation and marriage. The church has, however, supported legislation banning discrimination against gays in employment and housing.
NBC News reached out to the LDS church for comment but received no response.
Robertson stands by her decision despite its consequences.
"For me the most important thing is for people to realize that they're going to try to silence you, but anyone who is resistant to change will do that," Robertson said. "If more people stand up and let our voices be heard, they can't silence everyone."