When Oregon resident Jamie Shupe quietly walked into a Portland, Oregon, courthouse this June and received permission to change their gender from female to "non-binary," they did so without the assistance of any nonprofit or national transgender advocacy group.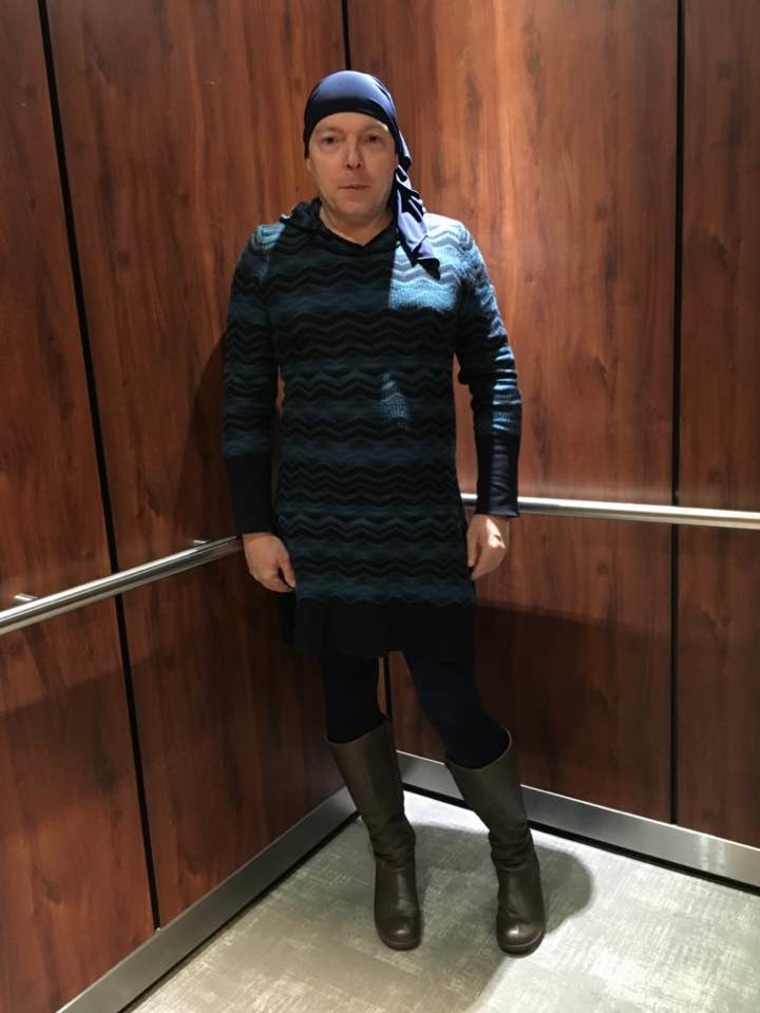 Shupe's successful legal change to a third gender stunned the national LGBTQ community; many intersex and gender nonconforming people had dreamed of someday being able to opt out of "male" and "female" gender designations, but no one thought it could be done so easily.
In the six months since Shupe became the first legally non-binary U.S. citizen, the amount of people petitioning courts for third gender designations has increased exponentially. Some were born intersex (with female and male sex characteristics), while others identify on a spectrum of gender that doesn't fit neatly into either of the categories currently available on identity documents.
Attorney Toby Adams runs the Intersex and Genderqueer Recognition Project (IGRP), a California group that struggled for four years to make headway in legislation and transgender policy before Shupe's sudden victory. In September, Adams helped Intersex client Sara Kelly Keenan successfully petition for a non-binary gender in Santa Cruz. Keenan became the second legally non-binary person in the nation—but she and Shupe won't be alone for long.
RELATED: Californian Becomes Second US Citizen Granted 'Non-Binary' Gender Status
"It's been exploding," Adams said of the progress around third gender markers in 2016. "It hasn't been a slow ramping up—it's been really fast since Jamie Shupe's success in the beginning of the year."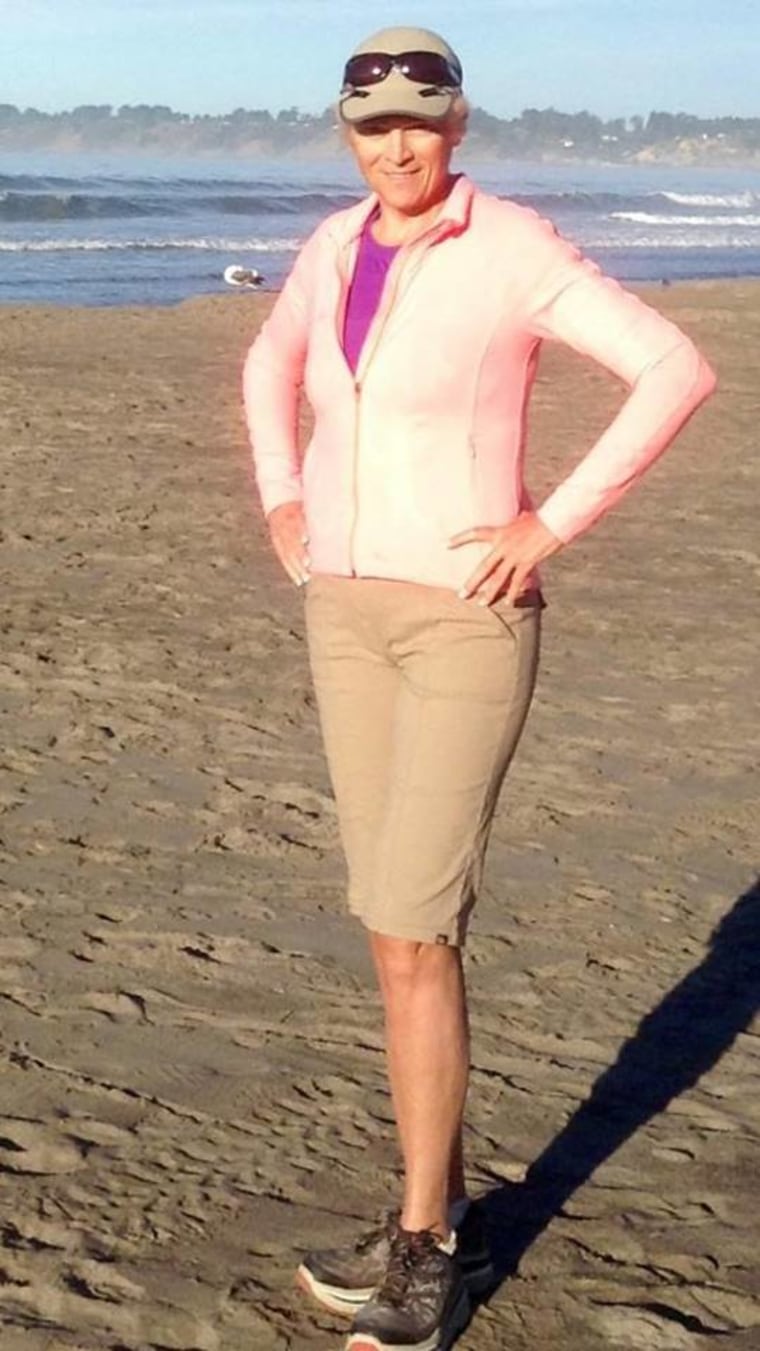 Adams told NBC Out she was "really surprised" by Shupe's case and "didn't think it was going to happen this year." But once the news broke of Keenan's California success, the IGRP Facebook page began to receive dozens of messages from people around the country who also wanted to change their genders to something other than male or female.
On December 2, Adams filed petitions for three San Francisco residents: David Strachan, Xin Farrish and Char Crawford. The San Francisco group goes to court on January 31 to find out whether a judge will grant each of them a "non-binary" status. But Adams is hardly sitting around waiting for the court appearance—she'll soon be busy filing petitions on behalf of new clients in Alameda, Santa Cruz, San Mateo, Santa Clara and Sacramento counties.
Most of the new petitioners contacted Adams through Facebook. She's also received messages from people in Colorado, New York, Washington, Florida, Minnesota, Massachusetts and Vermont. What started with one person's casual application in a Portland, Oregon courthouse has transformed into a national movement.
"The people who are contacting me, it's very personal," Adams said. "I hear a lot of 'I'm being recognized now, my entire life I've had to check these boxes that make me have to lie about how I really am.' They really feel like they're being heard and seen for their true selves … finally being respected."
Char Crawford, 32, was one of the petitioners in San Francisco earlier this month. Crawford uses "they" pronouns, identifies as "agender" and applied for a gender marker change to non-binary along with their spouse, 34-year-old Xin Farrish, who manages the queer cafe Wicked Grounds in San Francisco.
"Assuming our petitions are granted at our court date, I will be given the gift of validation," Crawford said. "Instead of saying 'I am non-binary' and having others respond 'That's nonsense,' I'll be able to say 'I am non-binary according to the People of the State of California.'"
Crawford told NBC Out that even in the LGBTQ community, people outside of the gender binary are still struggling for recognition.
"Non-binary people are enough of a minority that most of the people I talk with have no point of reference or role models who I can point to and say 'See, I'm like them,'" Crawford aded. "Legal validation is an important step towards acknowledgement and acceptance in the society in which we live and work."
Gender identities have been expanding in recent years. In 2014, Facebook began allowing users to choose among 58 defined genders—along with a write-in option— that ranged from "gender fluid" to "intersex" and simply "neither." Other social networks followed suit, along with dating apps. In 2015, the University of California joined colleges around the country in adding "gender nonconforming" and "genderqueer" to its applications alongside transgender, male and female.
But as the concept of gender as a spectrum gains traction culturally, identity documents remain a major obstacle. Whether a person was born intersex or identifies as agender, there are typically just two choices when it comes to passports and birth certificates: male or female.
Gender markers could soon be dramatically transformed, thanks to pioneering cases like those of Shupe and Keenan. In November, the District of Columbia granted Jamie Shupe a new birth certificate that reads "Sex: Unknown."
On December 1, Keenan received notice that her home city of New York had agreed to amend her birth certificate to read "intersex." Both alterations are unusual and likely unprecedented in the United States, although a smattering of countries around the world currently offer three or more genders on identity documents.
State motor vehicle departments may be catching up, too. Keenan said the California Department of Motor Vehicles (DMV) indicated the department would provide a third gender marker in the near future.
A spokesperson for the California DMV told NBC Out via email that while the department "did not make a time commitment regarding non-binary gender designation," it is "committed to work towards adding an alternative gender designation choice for our customers."
"We are carefully reviewing the issue and will collaborate with other states and the federal government to identify best practices and options on how to proceed," the DMV spokesperson concluded.
Variation is one of the most promising—and challenging—aspects of the third gender movement. While Shupe and other people on the transgender spectrum are seeking recognition related to gender identity, intersex people are asking the government to recognize the undeniable scientific fact of their mixed-sex anatomy at birth.
David Strachan, 69, learned he was intersex in 1995 and has been working to change his legal documents since 2012. A founding member of the IGRP, he filed a petition for non-binary gender status alongside Crawford and Farrish earlier this month. Strachan said he hoped the increasing petitions will help spark a national conversation about the difference between anatomical sex and gender identity.
"I hope that more people will feel empowered to challenge the norms," Strachan said. "To see that our sexual anatomy is on a spectrum and that gender is really socially constructed."
For people like Strachan and Keenan, a dual challenge lies ahead: recognition of being intersex at birth and recognition of being neither male nor female as adults. That could mean, as in Keenan's case, identity documents that say two different things in the "sex" field. Regardless of what the documents say, it's an improvement on what intersex advocates have said is a mandate to lie on applications—having to self-identify as male or female when you believe neither is true.
RELATED: Judge Orders US to Reconsider Denying Passport to Intersex Veteran
In late November, that's exactly the reason why a judge ruled that the State Department violated federal law in denying an intersex passport to Colorado resident Dana Zzyym. That case will climb to federal court in 2017, unless the State Department decides to add a third gender option to passports within the next few months.
"It's a painful hypocrisy that, simply because I refused to lie about my gender on a government document, that the government would ignore who I am," Zzyym said in a statement after the November 22 ruling. "I hope the State Department will do the right thing now."