MTV India's popular "Elovator Pitch" dating show featured gay contestants in an episode that aired on Friday, in what may be a first for the world's second largest country.
"As India takes a progressive leap by decriminalizing Section 377," co-host Cyrus Sahukar said in a promotional video posted on Twitter, "10 boys will pitch themselves over 10 floors to one lucky boy," continued co-host Gaelyn Mendonca.
In every episode of "Elovator Pitch," 10 contestants each have the time it takes an elevator to go one floor in order to make their case to the eligible bachelor or bachelorette.
Atmaj Vyas, the bachelor in Friday's episode, told NBC News the experience was "pretty chaotic."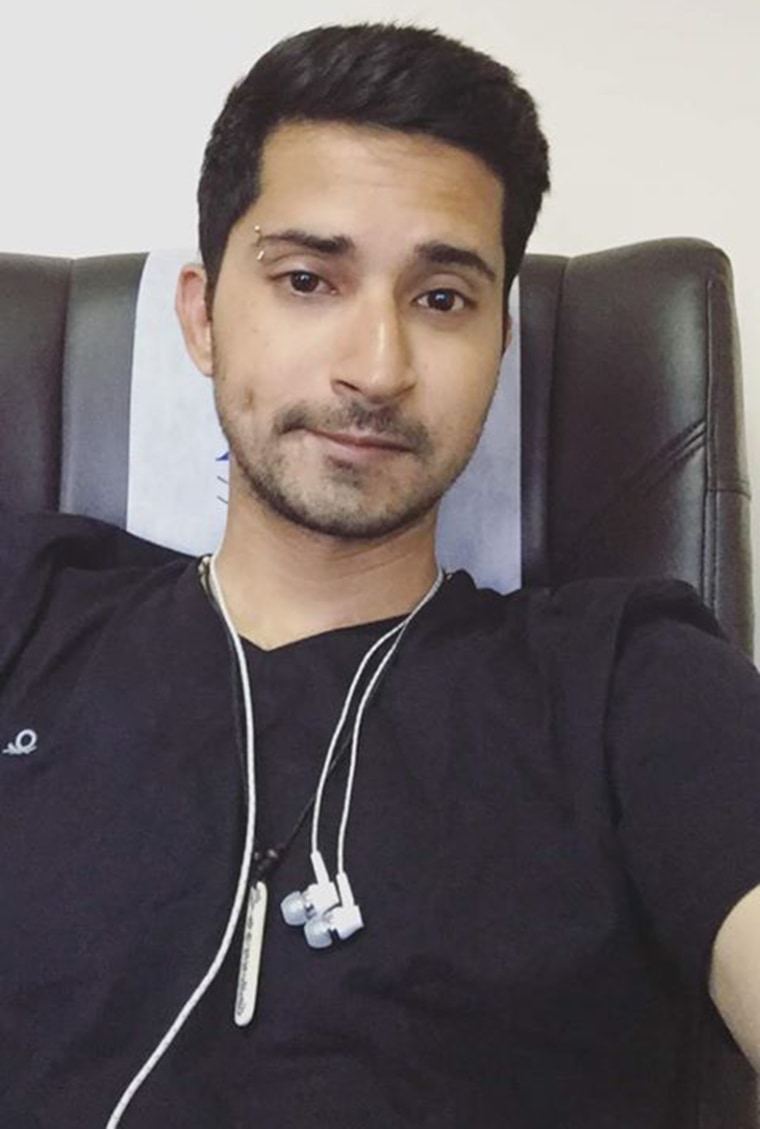 "You're supposed to find someone and remember the floors and the people all in a really short time," he explained. "It's speed dating, so it goes by really quickly."
"There were guys who were making style statements, talking about life and even one who was actually coming out to his family via the show," Vyas added. "It really doesn't get better than that."
In addition to the opportunity to meet other single men, Vyas said he wanted to participate in the show to "help spread a message" and "show people that it's OK to be who you are."
India decriminalized homosexuality just two months ago on Sept. 6 by striking down Section 377 of the country's Colonial-era penal code, which made consensual same-sex activity punishable by 10 years. However, the country still remains socially conservative by many standards.
So, in addition to sending a message — and likely making history — did Vyas find a boyfriend?
"The main premise of the show is to find someone you connect with and would like to go on a date with," Vyas explained. "So in that regards, yes, I did. The boyfriend part, well, lets just say there's a lot more that goes into that," he added with a laugh.