Blogger Monica Roberts writes a variation of the same headline over and over again. "Number 3- Rest in Power and Peace Muhlaysia Booker."
Roberts is often the first person to report a transgender murder in the United States on her blog Transgriot, in which she has documented violence against the LGBTQ community for the last five years.
But the death of Muhlaysia Booker, 23, in Dallas on May 18 felt different. It was personal, occurring in Roberts' home state and just three weeks after Booker survived a brutal mob beating.
"Now she's dead and her family is now planning her funeral," wrote Roberts, who drove 262 miles from Houston to Dallas to attend the funeral of a woman she had never met.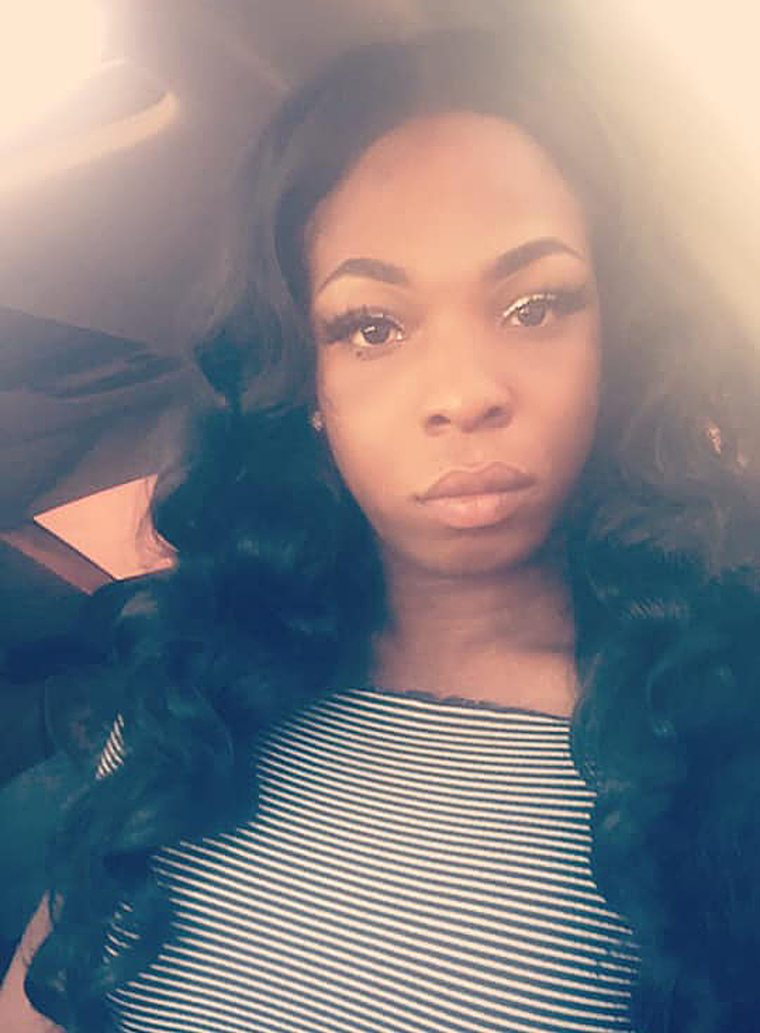 Less than a week later, Dallas police pulled the body of Chynal Lindsey, 26, another black transgender woman, out of White Rock Lake in northeast Dallas. Police offered few details about what happened but said her body showed signs of "homicidal violence."
Lindsey was the seventh of eight transgender murder victims this year across the U.S. and the fifth in Dallas in four years. In addition to Lindsey and Booker, Brittany White, 29, was found dead in a car last October; Karla Patricia Flores-Pavon, 26, was strangled in May 2018; and Shade Schuler, 22, was gunned down in a field in 2015. In April, an unidentified 26-year-old transgender woman survived a stabbing in south Dallas.
"At this point, we've gotten beyond being sad about it," Roberts said. "We're angry here in Texas. We're angry across the entire state."
The killings come as a wave of anti-transgender violence rattles LGBTQ communities around the country. In Chicago, seven transgender people have been killed in the last four years; in Louisiana, the Human Rights Campaign has tracked 10 transgender murders since 2013; and in Jacksonville, Florida, three transgender women were slain last year.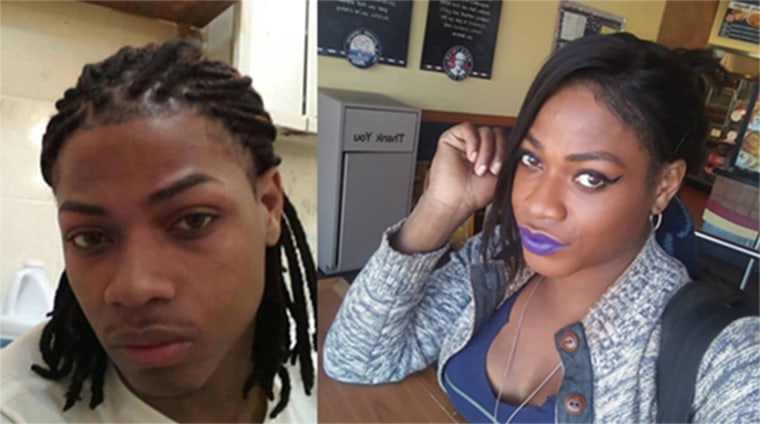 In Dallas, many in the black LGBTQ community fear a serial killer is targeting black transgender women. Dallas police say they don't have reason to believe the slayings were committed by a serial killer, but they took the unusual step of asking the FBI to assist in investigating Lindsey's and Booker's murders.
Police Chief U. Reneé Hall has asked residents to come forward with any information they might have about the killings.
"We are concerned," Hall said at a news conference June 1. "We are actively and aggressively investigating this case, and we reached out to our federal partners to assist us in these efforts."
Police have charged a suspect, Edward Thomas, 29, with assaulting Booker in April outside an apartment complex south of downtown after a minor traffic accident. Investigators are looking for other suspects in the beating and have not connected Thomas to Booker's murder.
Kirk Myers, chief executive officer of Abounding Prosperity, a black LGBTQ organization in Dallas, said those living outside the city's wealthy, white gay enclaves are easier targets for predators.
"There is this perception that black trans lives or black lives are not as valuable as others," he said.
A 2019 report by the National Center for Transgender Equality found that 58 percent of transgender people reported abuse or harassment from police in the last year. Financial hardship remains a major risk factor for transgender people, experts say.
The 2015 U.S. Transgender Survey found transgender people are three times more likely than the general population to be unemployed and that 38 percent of black transgender Americans are living in poverty.
Lacking employment options and sometimes facing high medical costs for transition-related health care, many transgender people turn to sex work for survival, LGBTQ advocates say. The National Center for Transgender Equality reported in 2015 that almost 40 percent of the 6,400 black transgender people interviewed said they were engaged in sex work.
In Jacksonville, Florida, Jimmy Midyette, a staff attorney for the American Civil Liberties Union, read about the Dallas murders with a sense of déjà vu.
"It's like a nightmare," he said. "It's a repeat of what we've seen in Jacksonville by and large, a community under siege, more questions than answers."
The three transgender women killed in Jacksonville last year were identified as Celine Walker, Antash'a English and Cathalina Christina James. A fourth unidentified transgender woman survived a shooting, and a gay man who often performed in drag, Jessie Sumlar, was found dead July 19 in his apartment.
About 140 miles away, in Orlando, Florida, Sasha Garden, a transgender woman, was gunned down the same day.
The murders came in such quick succession that the statewide LGBTQ organization Equality Florida suggested a serial killer was targeting black transgender women. A suspect has been arrested only in Sumlar's death, and police have said the killings do not appear to be connected.
Dan Merkan, policy director for the Jacksonville LGBTQ youth organization JASMYN, said two transgender women abruptly quit their jobs at a hotel where one of the women was killed because they were afraid to return to work.
"They didn't feel safe where they were working because the hotel didn't address the issue well," Merkan said. "They're back to being unemployed and that puts them at risk for all sorts of things in the future."
After the murders in Jacksonville last year, ProPublica examined homicide investigations in the city between 2015 and 2018. Of the 85 cases, 74 victims were misgendered by police, the nonprofit news organization found.
LGBTQ advocates say misgendering often slows investigations by creating confusion about the victim and breeds distrust between community members and the police.
"If you're asking witnesses if they knew a black man, you're not going to have as good of a chance at getting the information that you need," Christina Kittle, a queer organizer in Jacksonville, said.
Walker, English and James are all listed under their male birth names in the Jacksonville Sheriff's Office homicide database. A news release on James' death, the only one available, refers to her as "Mr. James dressed as a female."
Melissa Bujeda, a spokeswoman for the Jacksonville Sheriff's Office, said the database contains a section where it can be noted if a victim went by another name.
But advocates say this promotes a culture that recognizes gender assigned at birth over a person's own gender identity and contributes to related problems of unemployment, limited educational opportunities, housing insecurity and high medical expenses.
"I think the serial killer is indifference and bias" the ACLU's Midyette said. "The root cause of this is poverty, discrimination and lack of opportunity."