On Tuesday, 55-year-old Sara Kelly Keenan received something in the mail she's been waiting for her entire life: an accurate birth certificate.
Keenan was born intersex, with male genes, female genitalia and mixed internal reproductive organs. Now, Keenan, who uses female pronouns, is making history. Hers is believed to be the first birth certificate ever issued in the United States that reads "intersex" in the gender field, instead of "male" or "female."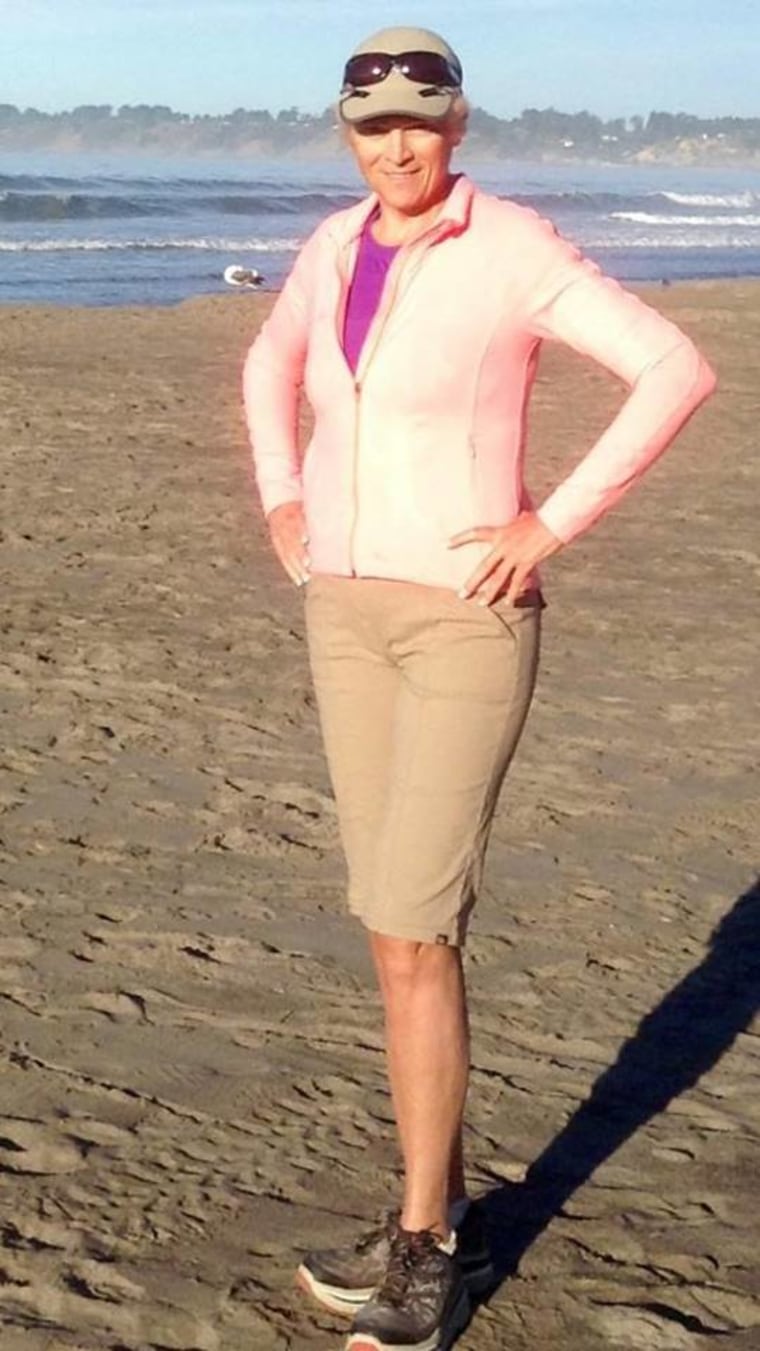 Lambda Legal attorney Paul Castillo commended the New York City agency "for issuing an accurate birth certificate."
"In the United States, birth certificates often provide access to a wide range of public services and critical identity documents, such as state IDs and passports," Castillo said. "Having birth certificates with gender designations other than male or female provides an enormous sense of validation for a number of non-binary and intersex people."
Like many people born intersex, Keenan was unaware of her anatomical reality for most of her adult life, because her parents and doctors agreed to keep it secret. When she was born in New York City a half-century ago, she was classified as a boy for three weeks—then suddenly issued a female birth certificate.
Back then, intersex people were called "hermaphrodites," and doctors typically recommended surgery to make them conform to one of two genders. Keenan started a lifetime of hormone replacement therapy at age 16, vaguely informed that she was "a girl that can't make hormones." Her father confessed to her in 2012 that doctors had suggested a penis be constructed to match her genitalia to her male chromosomes, but he had declined. She has since undergone endocrinological testing to confirm her intersex status.
"Not all intersex people will choose to identify legally as intersex," Keenan told NBC Out, "and not all parents will choose to have their intersex child identified as intersex on birth documents. But for those who do, the option must exist."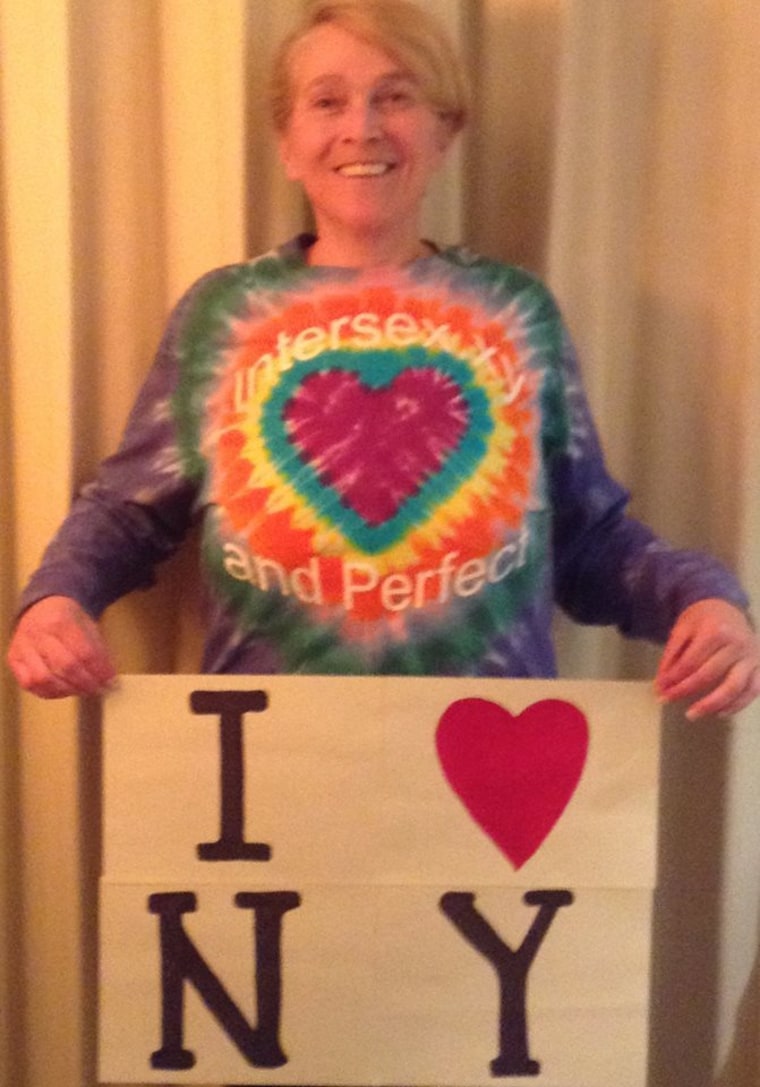 Keenan said she embraces her intersex identity and wants to pave a "legal way for other intersex people who choose to embrace it in the same way to do so with a legally recognized sex marker." After a long life filled with what she called "lies and deception," Keenan has been newly energized by what she said is a mission to fight society's ignorance of the intersex community.
A Third Gender Emerges
The third-gender momentum gained by Keenan and other intersex people follows on the heels of decades of transgender activism that made it easier for people to change gender markers on identity documents. In 2016, it is relatively simple—with the appropriate medical care and documentation—in most states to change one's gender from male to female and vice versa. But for those born intersex, and those who feel that neither of the 'binary' genders suits them, there's an urgent need for another option.
In September, Keenan made headlines when a judge allowed her to become the first California resident to change her gender to "non-binary." When the New York City Department of Health and Mental Hygiene (DOHMH) issued her new birth certificate, she entered truly unique territory: Keenan now has two legal genders, both issued this year. Each is accurate, in terms of intersex people falling between or outside of the gender binary—but nothing had prepared Keenan for the moment she would see her birth certificate finally say "intersex."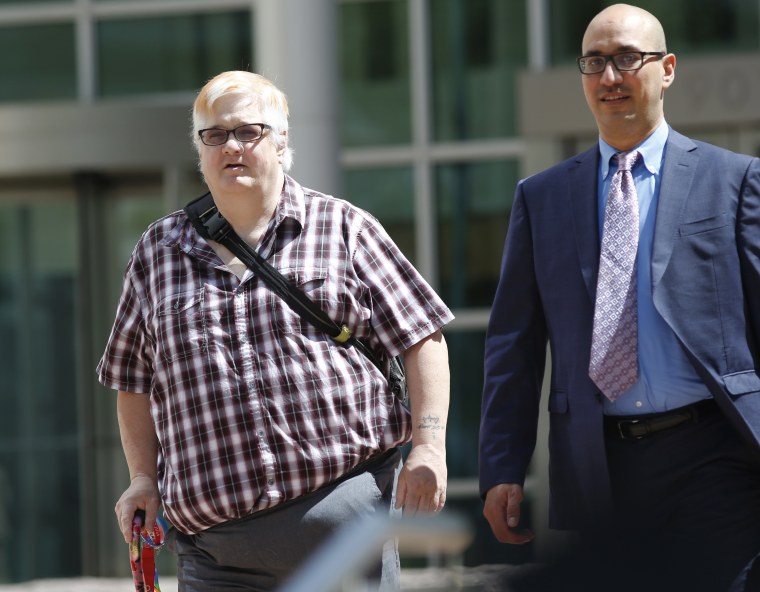 "I wondered if they'd actually issue it and wasn't going to believe it until I saw it," Keenan said. "It is both shocking and empowering."
A DOHMH spokesperson told NBC Out on Wednesday that Keenan's case shows the agency is working to "adopt changes."
"The Health Department has interpreted our gender marker rule to mean that a person may amend their birth certificate to have 'intersex' reflected on their birth certificate with appropriate documentary evidence from a U.S.-licensed doctor," DOHMH Assistant Press Secretary Julien A. Martinez said. "The Department will continue to work with community partners as we adopt changes to more accurately reflect a person's sex."
"As far as interACT is aware, [Keenan's] is the first birth certificate with the designation 'intersex,'" said Alesdair Ittelson, Deputy Legal Director at interACT, an intersex advocacy group. "We are aware of one other reissued birth certificate that reads 'hermaphrodite' and several that do not have a sex specified."
In Ohio in 2012, an intersex person successfully petitioned to have their birth certificate revised to read "hermaphrodite," according to Keenan's attorney, Toby Adams. That case, kept quiet for privacy reasons, ironically owed its victory to the same law that makes it impossible for transgender Ohio natives to change their birth certificates: a 1987 ruling that states "a birth certificate is an historical record of the facts as they existed at the time of birth." The person who was issued the revised certificate was able to provide medical documentation showing they were born "a true hermaphrodite" according to medical terminology.
Scrambling To Catch Up
Keenan is certainly not the first intersex person to fight for recognition on identity documents. But her success in gaining legal third-gender documents is forcing all levels of government to act, as they scramble to accommodate terms that many state and federal agencies don't currently use in their computer systems.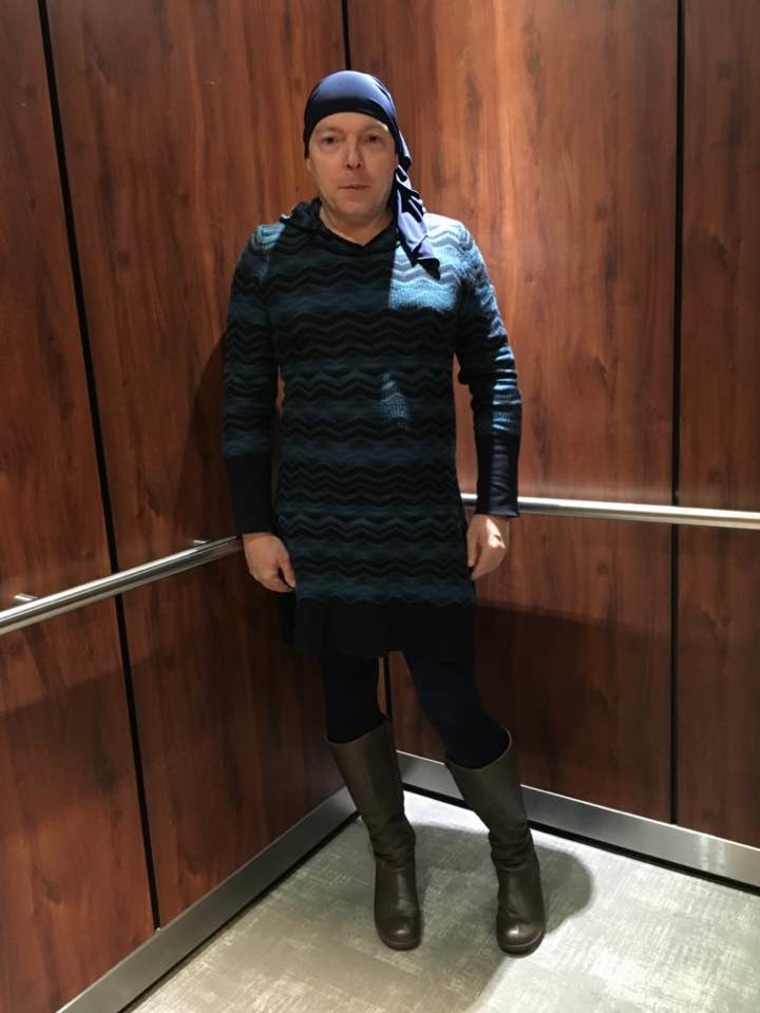 Keenan's historic birth certificate arrived during a historic year for gender politics that began with the nation's first legally non-binary person, Jamie Shupe—who changed gender in Oregon this June. Keenan's case is also a parallel to that of Dana Zzyym, a Colorado Intersex person who filed a lawsuit against the State Department after the agency refused to issue a third-gender passport. All three cases have led to government agencies racing to catch up, unable to ignore court orders and city-issued documents.
In the new year, Adams and her organization—the Intersex and Genderqueer Recognition Project (IGRP)—will be busy filing gender-change petitions for new clients in six California counties. She's also fielded requests from clients in seven other states across the country. Overall, Adams described the third-gender movement as "exploding" and told NBC Out she expects 2017 to be a landmark year in which third-gender options on identity documents could become standardized.
On Wednesday, Adams told NBC Out Keenan's intersex birth certificate has "huge historic significance."
"It shows a change in the nation's understanding of gender as not being constrained by the myth of the binary," Adams said.
As people like Keenan, Shupe and Zzyym push forward with various government agencies, it's becoming clear that some sort of standardization will soon become necessary. Keenan now has two legal genders: non-binary according to the courts and intersex according to her birth records. In the meantime, she's had meetings with the California Department of Motor Vehicles to discuss changes in the driver's license system that would allow her to update her ID. And while the DMV offices in both California and Oregon appear eager to make the changes necessary to accommodate Keenan and Shupe, it's unclear what form that will take.
Will Keenan's driver's license say intersex or non-binary? What happens if the Supreme Court orders the State Department to add a third gender to passports as a result of the Zzyym case? As of today, the details are unclear—but the increased momentum of the third-gender movement is unequivocal, and government agencies that issue identity documents will have to grapple with the changes in 2017.