Abbi Jacobson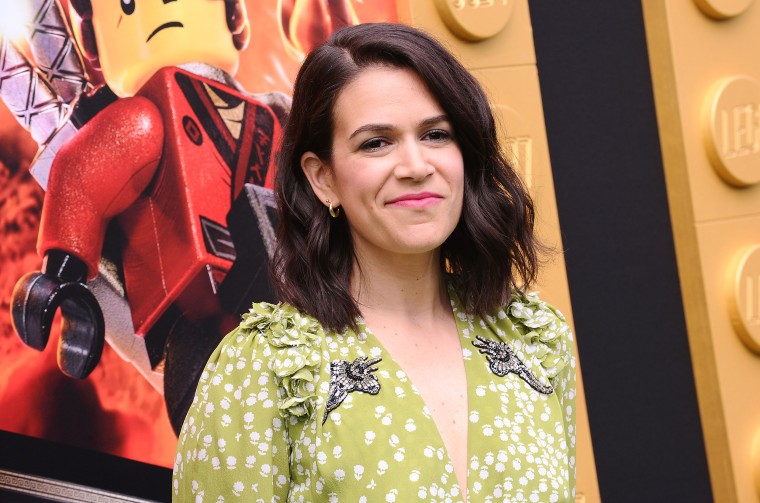 The "Broad City" star came out as bisexual in an April interview with Vanity Fair, saying, "I kind of go both ways; I date men and women. They have to be funny, doing something they love."
.
Amandla Stenberg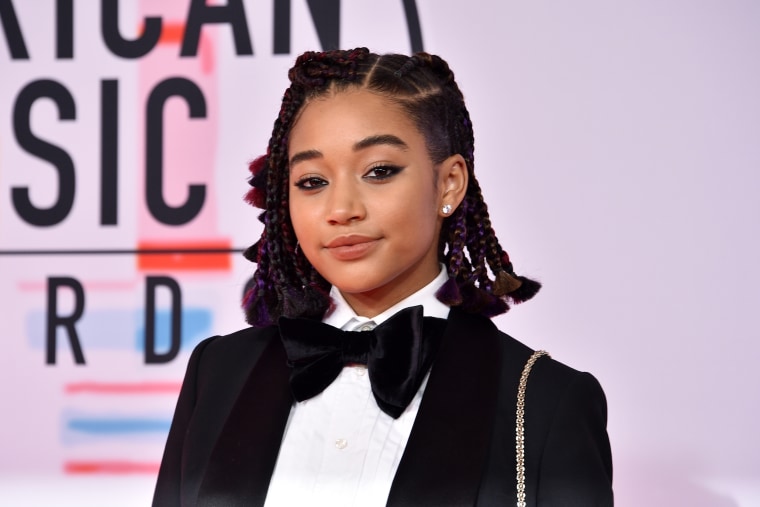 The "Hunger Games" actress had previously identified as bisexual, but in a June 2018 interview with Wonderland magazine, she opened up about identifying as gay for the first time. In the interview, Stenberg said, "I'm grateful for how being gay has afforded me this ability to experience and understand love and sex, and therefore life, in an expansive and infinite way."
.
Brendon Urie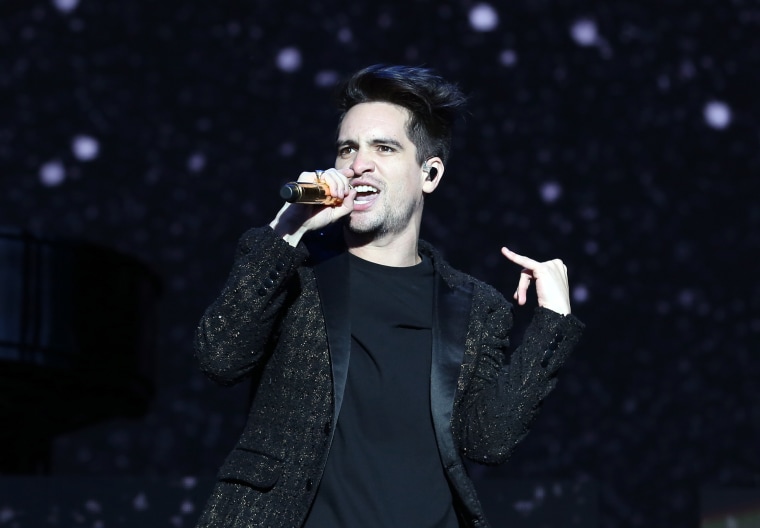 The Panic! at the Disco frontman came out as pansexual in a June 2018 interview with Paper Magazine, saying, "I just like good people, if your heart's in the right place. I'm definitely attracted to men. It's just people that I am attracted to. I guess this is me coming out as pansexual."
.
Collin Martin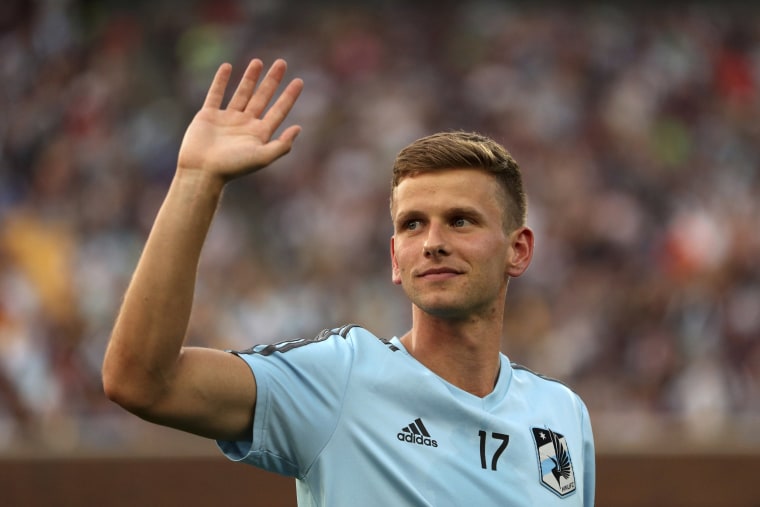 The professional athlete came out in a tweet in June, saying, "Tonight my team, [Minnesota United], is having their Pride night. It's an important night for me — I'll be announcing that I am an openly gay player in Major League Soccer."
.
Cory Michael Smith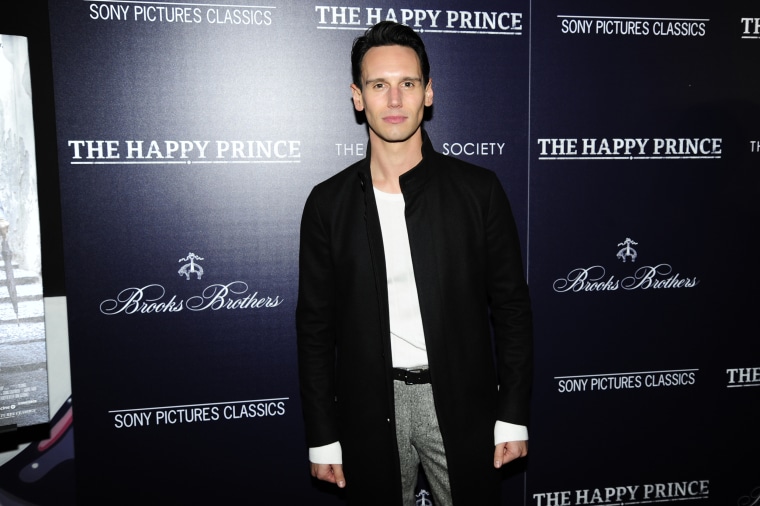 The "Gotham" actor came out as "queer" in March while discussing his latest film, "1985," in an interview with the Daily Beast.
.
Garrett Clayton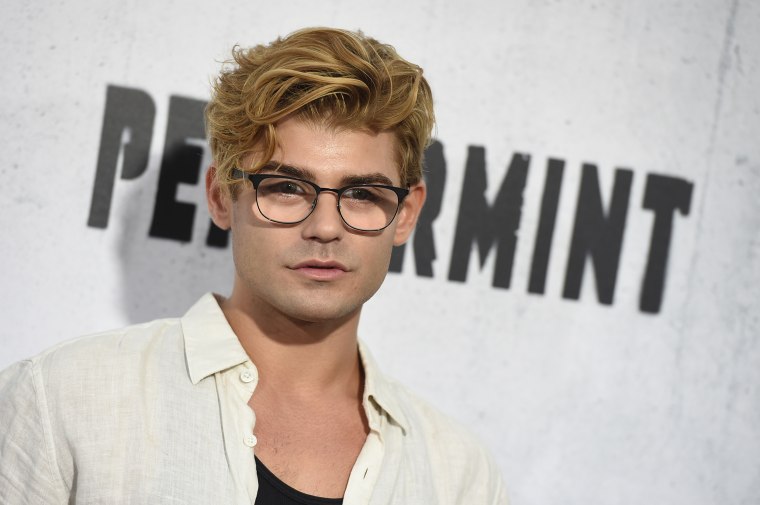 The former Disney Channel star came out as gay in a heartfelt Instagram post in August. In the post, he revealed he'd been in a relationship with a man "for a long time."
.
Hennessy Carolina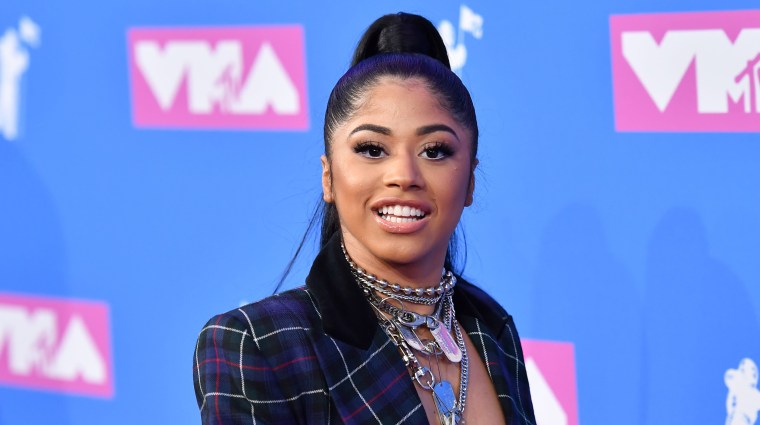 The reality TV star, also known as Cardi B's little sister, came out as bisexual by posting a photo on Instagram of herself kissing her girlfriend in front of the Eiffel Tower. "If you can't accept the B In (L)LGBTQ..(L)lesbian(G)ay(B)BISEXUAL(T)ransexual(Q)ueer, then please don't speak up for the community if you can't fully understand ALL of us," she wrote in the post.
.
Jake Choi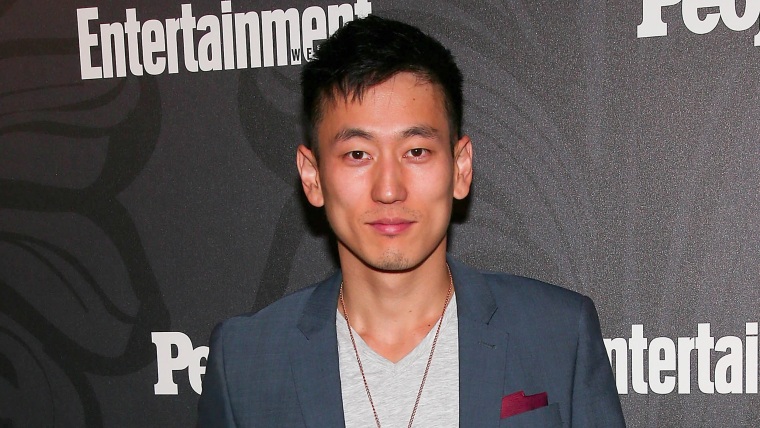 Choi, one of the stars of the new ABC sitcom "Single Parents," came out as "fluid" in a September interview with the men's lifestyle site Very Good Light. During the interview, he discussed his experience acting in the 2015 film "Front Cover," where he portrayed a gay fashion stylist: "When I shot the movie I identified as straight – that's how I was conditioned … Now, I identify as fluid."
.
Janelle Monáe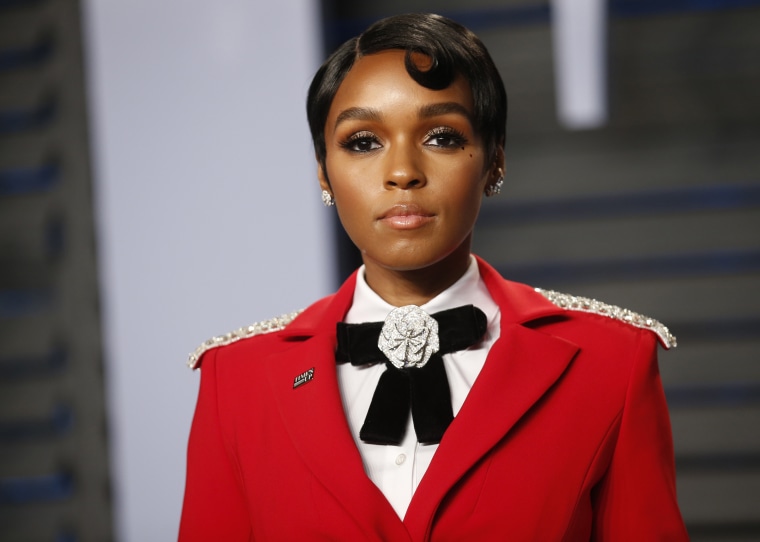 In an April interview with Rolling Stone, the "Moonlight" actress and Grammy-nominated singer came out as a "queer black woman in America" who has "been in relationships with both men and women."
.
Jason Mraz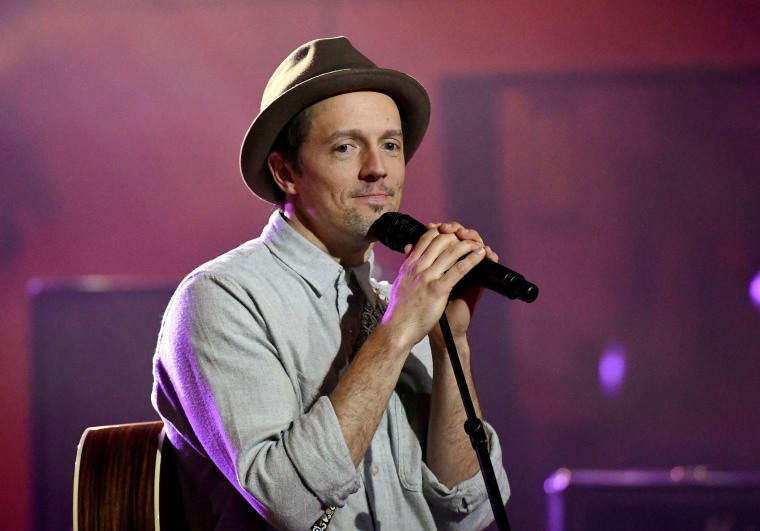 Mraz sparked speculation about his sexuality in June, when he ended the poem he wrote for Billboard's pride month series by saying, "I am bi your side." Since then, the singer-songwriter has confirmed that he indeed has "had experiences with men, even while I was dating the woman who became my wife."
.
Josie Totah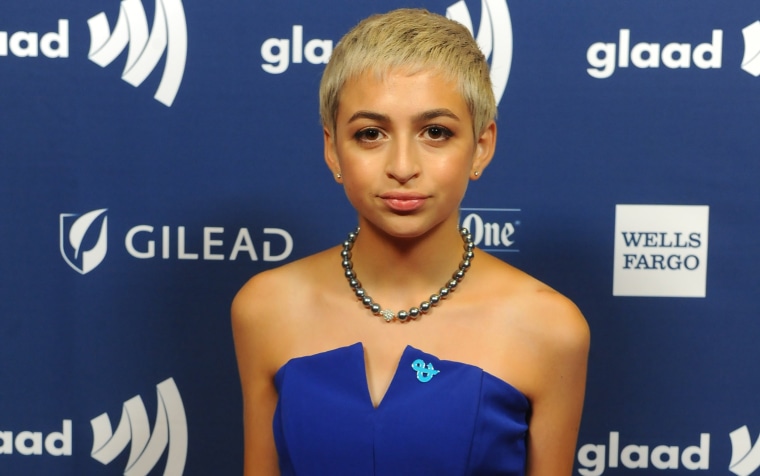 In an essay published in September, Totah, who had been known professionally as "J.J. Tota," said, "My pronouns are she, her and hers. I identify as female, specifically as a transgender female. And my name is Josie Totah."
.
Kevin McHale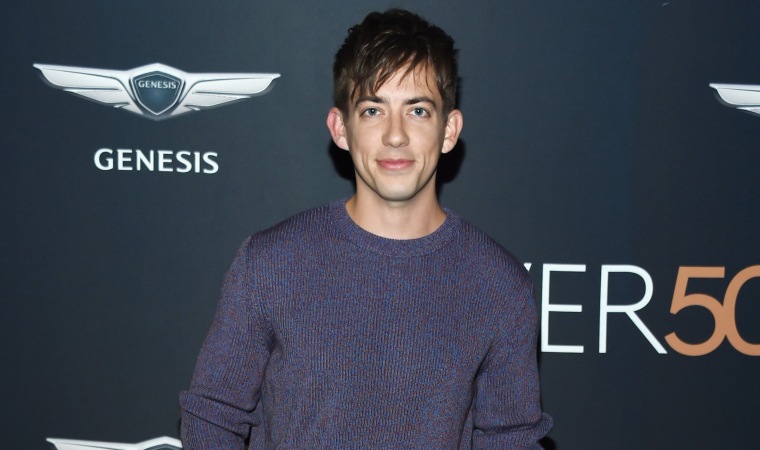 "Glee" actor Kevin McHale mentioned his sexuality for the first time in an April tweet following the release of Ariana Grande's song "No Tears Left to Cry": "#NoTearsLeftToCry is gayer than me and I ACCEPT. Ty @ArianaGrande."
.
Lee Pace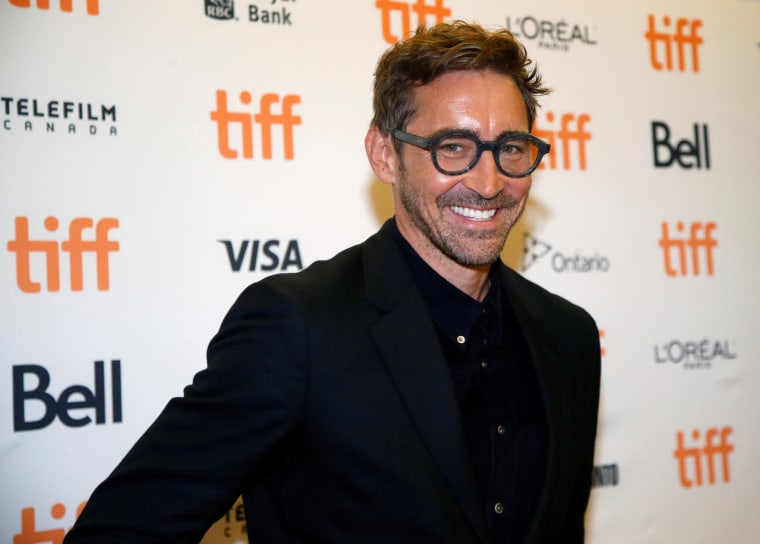 When "The Hobbit" and "Pushing Daisies" actor was asked to comment on his own sexuality in a February interview with W magazine, he said,"I've dated men, I've dated women … I don't know why anyone would care. I'm an actor and I play roles. To be honest, I don't know what to say – I find your question intrusive."
.
Lucas Hedges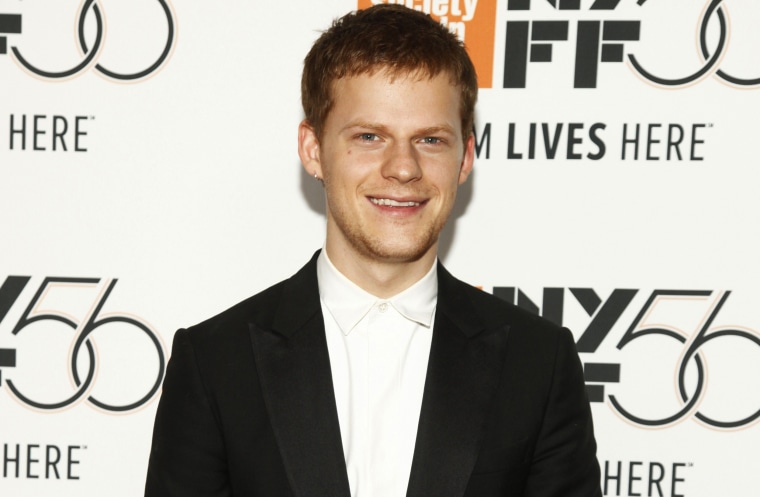 While promoting his upcoming film "Boy Erased," the Oscar-nominated actor spoke openly about his own sexuality for the first time. "I recognize myself as existing on that spectrum: Not totally straight, but also not gay and not necessarily bisexual," he said in a September interview with Vulture.
.
Ronan Farrow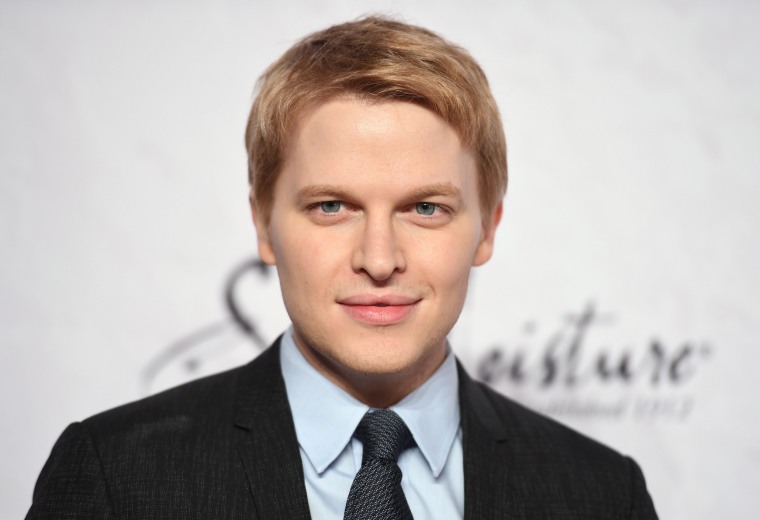 The award-winning journalist confirmed he's "part of the LGBT community" in April while accepting an award from the Point Foundation.
.
Rita Ora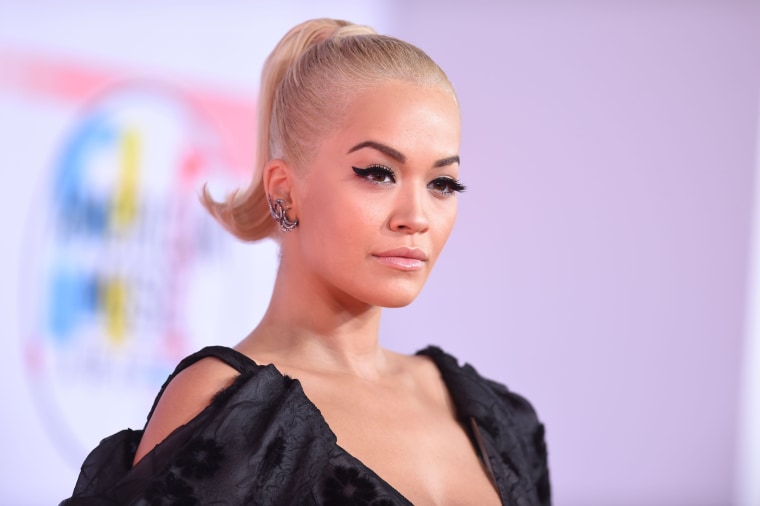 The British singer-songwriter came out as bisexual in May via a Twitter apology after her song "Girls" was met with criticism for relying on negative tropes about bisexual people.
.
Tessa Thompson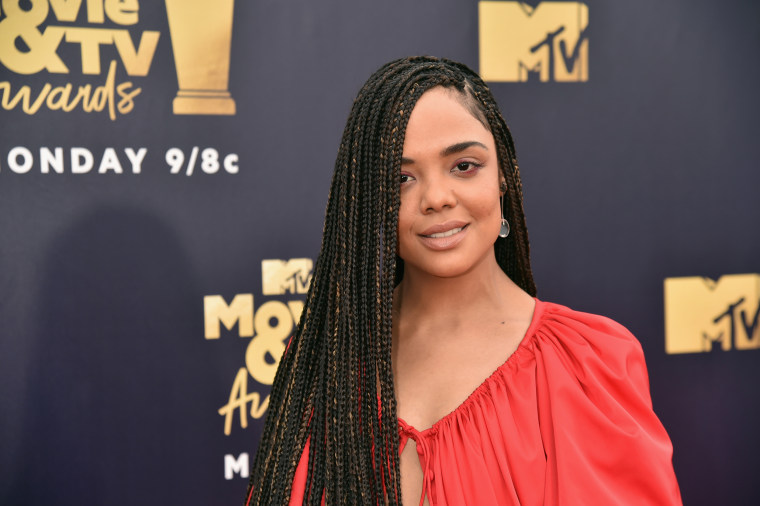 The "Westworld" actress came out as being "attracted to men and also to women" in a June interview with Net-a-Porter. Addressing her rumoured relationship with singer Janelle Monáe, Thompson said, "It's tricky, because Janelle and I are just really private people and we're both trying to navigate how you reconcile wanting to have that privacy and space, and also wanting to use your platform and influence."