The U.S. and its across-the-pond pal, England, are at the forefront of a growing trend: public recognition, at the national level, of sites important to LGBTQ history.
Just since this summer, both countries have officially elevated the national heritage designations for several sites with prominent LGBTQ histories. These include the June declaration of New York City's Stonewall Inn and the surrounding area as a national monument, and the September relisting of several homes on the National Heritage List for England — such as Oscar Wilde's London home and Anne Lister's Shibden Hall in Yorkshire — to reflect their strong LGBTQ pasts.
RELATED: President Obama Designates Stonewall a National Monument
Though the process toward national historical recognition is quite different in the U.S. and England, both countries are now on the record as committed to highlighting more LGBTQ heritage sites going forward, and both are utilizing the help of dedicated national projects overseen by top scholars in the field. In the U.S., the privately-funded LGBTQ Heritage Initiative is assisting the National Park Service to pinpoint and evaluate places of historical LGBTQ merit, while in Britain, the government's Historic England organization has commissioned the Pride of Place project to do the same since 2015.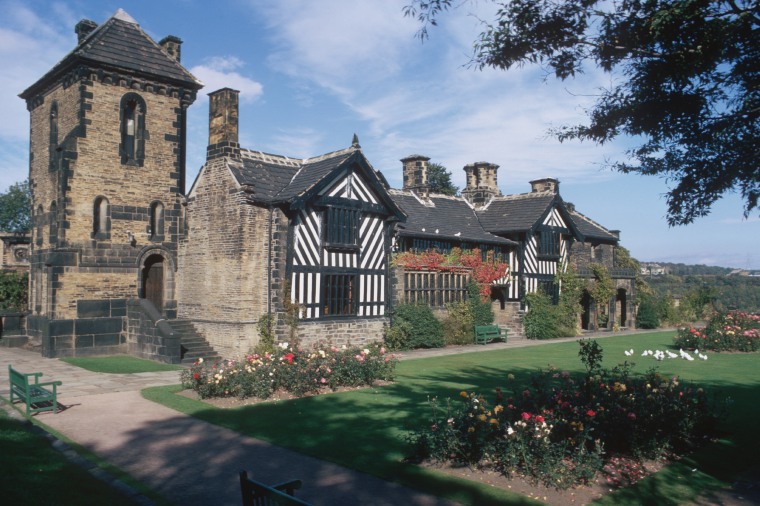 "Our contract with Historic England asks us to suggest up to 10 new listings [for its National Heritage List] and up to 20 amended-list descriptions," Professor Alison Oram, Pride of Place's lead researcher at Leeds Beckett University, said. "Clearly there are hundreds of sites that are already listed that could have their descriptions amended to include their queer histories. So far we've only managed around five to six new listings, as there's quite a high bar for architectural, aesthetic and historical significance."
One of these new listings, the grave of Victorian novelist and Egyptologist Amelia Edwards near Bristol, was recognized by Historic England in September, only the second site to be nationally spotlighted primarily on its LGBTQ merits, after London's Royal Vauxhall Tavern received recognition last year.
RELATED: Oscar Wilde's London Home Awarded Special Status in UK
In the U.S., the LGBTQ Heritage Initiative was born in 2014 with funding from the Gill Foundation and others, and was charged with providing a theme study to assist the National Park Service — as well as other government organizations, preservation professionals and the public — in identifying places important to LGBTQ history.
"These are places where important events happened, like the Stonewall Uprising at Stonewall in New York City in 1969, and Casa Orgullo, the early 1970s home of the first gay rights organization in Puerto Rico," Megan Springate of the University of Maryland, who spearheads the LGBTQ Heritage Initiative, said. "Or they're places where people important to LGBTQ history lived, like the Henry Gerber House in Chicago, the Bayard Rustin apartment in New York City and the Furies Collective House in Washington, DC."
Once identified, sites in the U.S. can then be nominated (usually by individuals or consultants) for one of the National Park Service's two designations: the National Register of Historic Places or the even more exclusive collection of National Historic Landmarks. So far, Stonewall is the only LGBTQ-prominent site that's achieved Landmark status, while nine others are currently on the Register.
"The powerful thing about the National Register of Historic Places program is that places can be nominated for local, state or federal significance," Springate said. "That means that places important to your community's LGBTQ history can be recognized as significant, even if they don't reach national significance. All history is ultimately grounded in local communities, and the National Register program is designed to recognize that. We hope that people will nominate places important to their community LGBTQ history."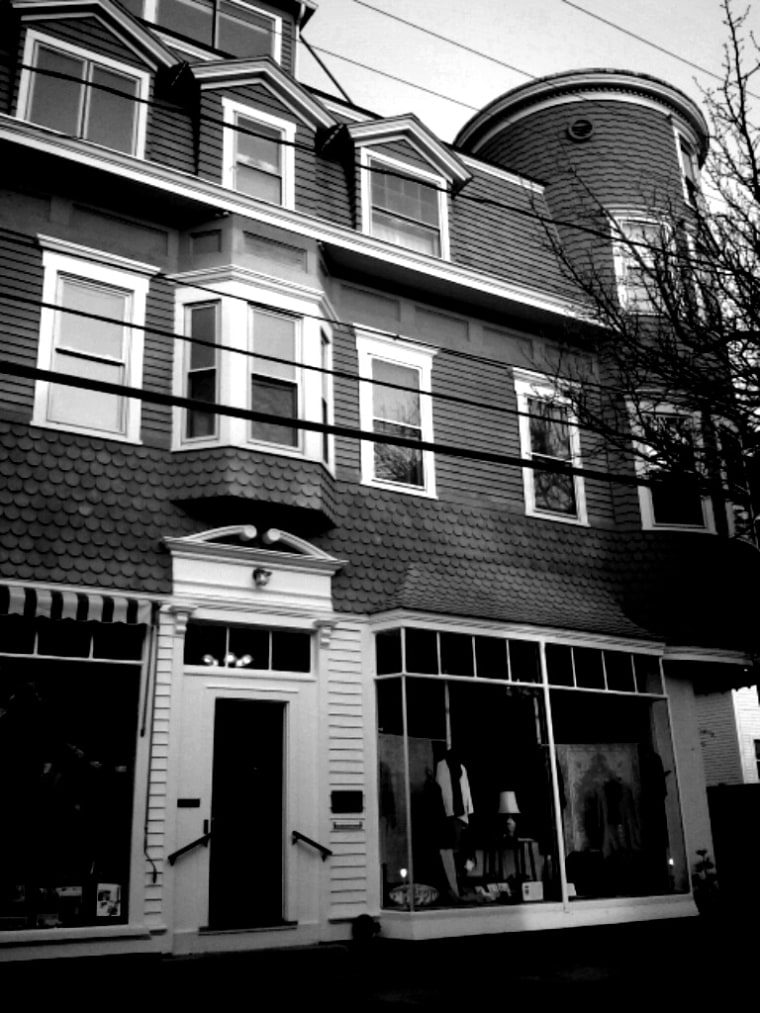 Some Register sites may eventually become Historic Landmarks, as is the apparent current track for Stonington, Connecticut's James Merrill House, home to the Pulitzer Prize-winning poet. "Depending on importance and condition — known as significance and integrity in the lingo — some of the National Register places may well rise to National Historic Landmark status," Springate added. "We need people who are interested to nominate them though!" (More info about nominating a National Historic Landmark can be found here, and about nominating to the National Register of Historic Places here.)
In what are still early days for national LGBTQ history recognition, the public's help is clearly an invaluable tool for historians on both sides of the pond. Both England's Pride of Place project and the U.S.'s LGBTQ Heritage Initiative are using crowd-sourced maps on Historypin to help identify the broadest possible spectrum of sites of LGBTQ historical interest.
"This provides a place where people can 'pin' LGBTQ places important to them, and they can do it themselves," Springate said of the U.S. map on Historypin, called LGBTQ America, produced in conjunction with LGBTQ history-themed mobile app Quist and the Rainbow Heritage Network. "Communities can also create projects under the umbrella. There are almost 300 pins in the project already, and we invite people to add more."
England's Pride of Place map, meanwhile, already has more than 1,800 pins, and the number rises daily. Oram said the map will almost certainly continue to collect public data into 2017, when England and Wales will celebrate the 50th anniversary of the partial decriminalization of homosexuality.
"Our Pride of Place project is one step on the road to better understanding just what a diverse nation we are, and have been for many centuries," Duncan Wilson, Chief Executive of Historic England, said. "At a time when historic LGBTQ venues are under particular threat, this is a particularly important step."