Joshua Kelley, otherwise known by his drag name "Harpy Daniels," is serving looks while serving the country. Stationed on a ship in Yokosuka, Japan, the 24-year-old performs for his fellow Navy sailors while also fulfilling the role of his squadron's administrative supervisor by day.
"My biggest performances here are the lip sync competitions we hold to build up morale," Kelley told NBC News.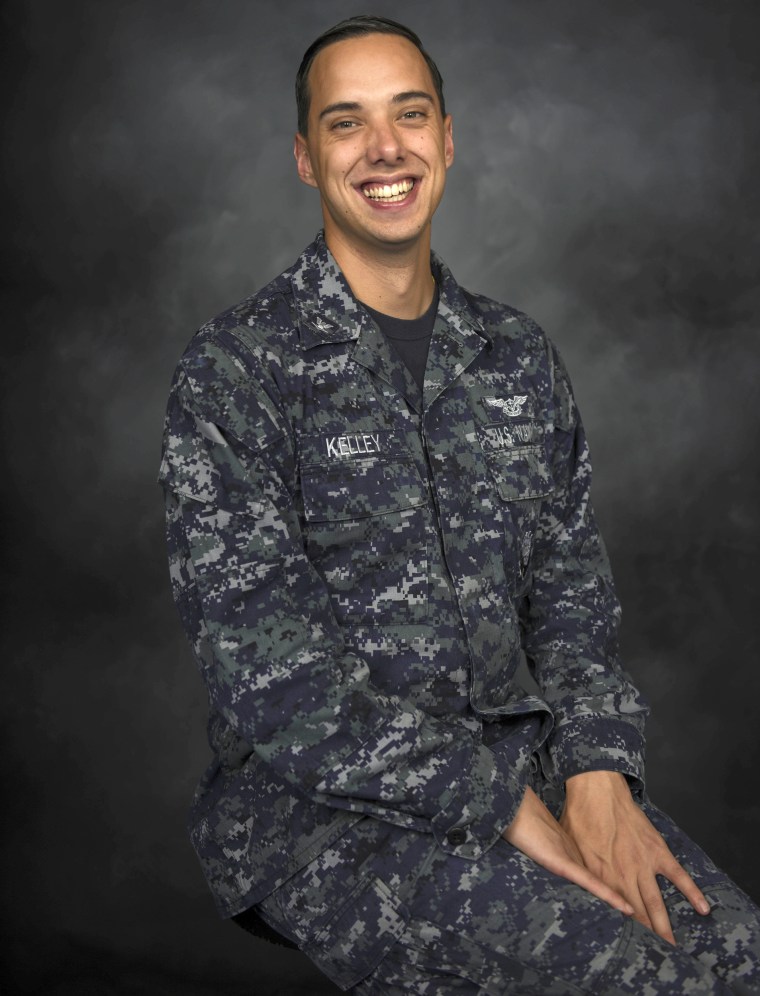 The Navy's Morale, Welfare and Recreation (MWR) department puts on these events to entertain sailors and hold friendly competitions. But as Harpy Daniels, Kelley comes to "slay."
"Once I made it into the (lip sync competition's) finals, I asked to perform every night," he said, noting second place in the competition earned him a $1,000 Navy Exchange gift card.
Kelley said the urge to entertain has always been in his blood, even before he joined the Navy two years ago and prior to his first taste of drag in April 2013, when his then-boyfriend took him to an event at Bloomsburg University in Pennsylvania and urged him to perform.
"I walked out of my mom doing death drops and splits," Daniels said of his larger-than-life personality. "In high school, I painted my toenails and tried makeup but was told I couldn't do it. That's what society told me. But then I joined the drama club and the color guard."
It was in the color guard, a uniformed group activity that involves presenting an institution's flag, that Kelley got his first taste of performing choreography in front of a crowd. It was a thrill, he said, that he's been chasing ever since. But the road from Joshua Kelley to Harpy Daniels wasn't always a smooth one.
"I was raised in Berwick, Pennsylvania, and I have a twin brother who does drag. I started a year earlier," he said. "When I told my parents about me doing drag, they were worried. They were like, 'Why are you going around dressing as a woman?'"
The situation changed, however, when Kelley's dad got to see Harpy Daniels in action as a hostess at a Bloomsburg University event.
"He cried and said, 'I didn't know what this was,'" Kelley recalled. "'I didn't know it was all this joy.' My mother has a hard time understanding it, but she wants me to be happy."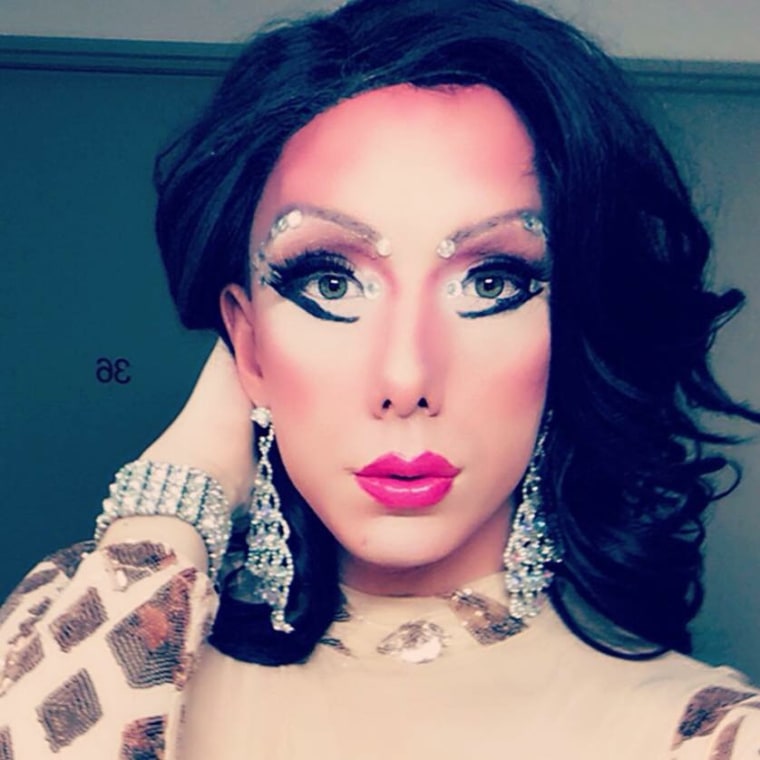 Aesthetically, Kelley says Harpy draws influences from the queens of "RuPaul's Drag Race," the popular VH1 competition show that first enamored him (and countless others) with drag. Kelley saw his first episode when he was just 16 years old.
"I was never into fashion, even though I was a typical fruit cup," he said. "But then I looked into Manila Luzon (a contestant from season three of 'Drag Race'), and I loved her looks. My favorite queen right now is Tatianna, hands down."
When Kelley joined the Navy, just like his father had, he said he was hoping to get out of his small town and challenge himself. He said he was a bit nervous about meeting all the new people, and he knew not everyone would be as colorful and flamboyant as he is. He was pleased, however, when he found acceptance.
"I have many LGBT friends here, and if you can stand at attention properly and speak with proper etiquette, that's what it comes down to in the Navy," he said. "No one tells me I'm too feminine. I've not once had a bad experience as a gay man in the military."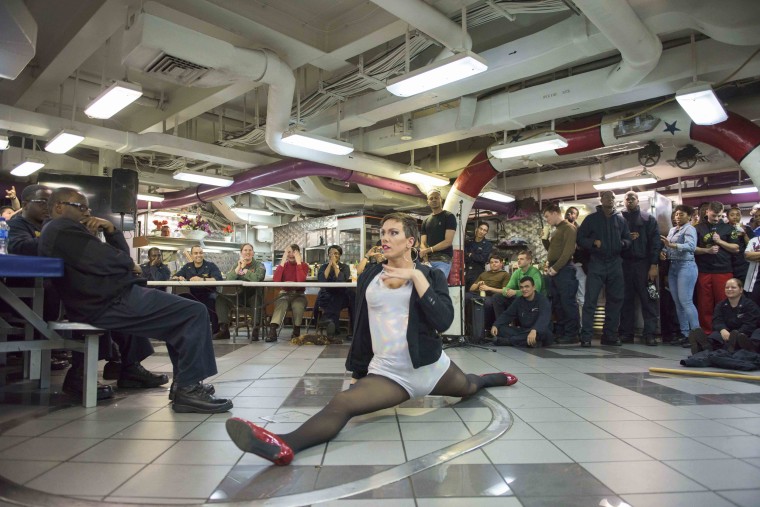 For now, Kelley is happy to continue performing for his squadron, VFA115, which is code-named "The Eagles." A funny fact, Kelley said, is he chose the name "Harpy," because the harpy eagle is his favorite animal. But Kelley also said he hopes to inspire people with his drag around the world, especially young people.
"I hope young people have the courage to do drag and not feel pressure from anybody else," he said. "At the end of the day, it's a reflection of who you are and what your creativity is. I want a young person to see me and think, 'You're serving your country, and still doing what you love.'"
"Take it and go with it, and don't stop," he added.