Navy Secretary Ray Mabus has raised a few eyebrows with some of the names he has picked for naval ships.
Why, critics questioned, would he name a ship in honor of the late gay rights leader Harvey Milk or after former U.S. Rep. Gabrielle Giffords when there are plenty of military heroes to choose from?
Mabus has said he is honoring people who have shown heroism, just as past navy secretaries have done. He said he believes that by looking outside the military, at times, for heroes, he can help connect people with the U.S. Navy and Marine Corps.
Mabus is officially announcing five new ship names on visits to Mississippi and Massachusetts beginning Saturday. Among the group, a replenishment oiler will bear the name of abolitionist Sojourner Truth.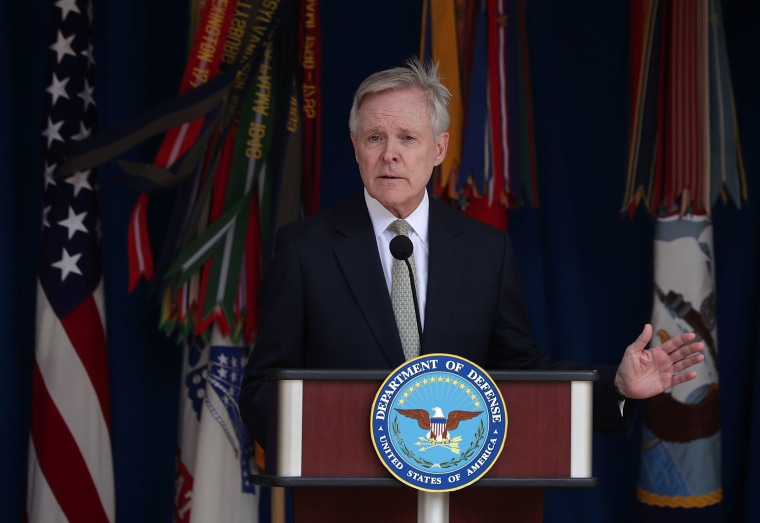 "I have named ships after presidents. I have named ships after members of Congress who have been forceful advocates for the Navy and Marine Corps," Mabus said in a recent interview. "But I think you have to represent all the values that we hold as Americans, that we hold as a country. And so that's why I've named ships the Medgar Evers, Cesar Chavez, John Lewis, the Harvey Milk. Because these are American heroes too, just in a different arena."
Republican U.S. Rep. Duncan Hunter, of California, objects to Mabus naming ships after Milk, farm labor leader Chavez and others. He wants ships to be named after service members honored for valor to inspire their crews.
Evers and Lewis were civil rights activists. Lewis is now a Georgia congressman. A measure stalled recently in the House that would have prevented the Navy from naming ships after lawmakers who haven't served in the military or as president.
Retired Vice Adm. Doug Crowder questions naming a ship after Giffords, who survived after being shot during a constituent meeting. It's the secretary's right to name ships, and previous secretaries have made political decisions, but there's an inherent risk in making a string of political statements, said Crowder, who served as a deputy chief of naval operations before retiring in 2010.
"It just doesn't help at all for what the basic sailor or officer thinks of his chain of command, up to the secretary of the navy," he said. "Is it catastrophic? No. But that's the risk you run."
Crowder said he doesn't think a ship should be named after Peyton Manning, either, "to take it to the ridiculous end state to make a point."
Democratic U.S. Rep. Joe Courtney, though, argues the names are in sync with the military's embrace of a changing society. Chavez is an iconic name in the Latino community, as Milk's name is in the LGBT community, said Courtney, of Connecticut.
Mabus noted that he's naming nine ships after Medal of Honor winners, including World War II Marine John Basilone.
A naval historian said Mabus follows naming conventions, for the most part.
"He has made some, what people would consider exceptions to the rules, because in his view it was the right thing to do to reach out to different communities in the country," said David Winkler, of the Naval Historical Foundation.
It's also up to the navy secretary to choose sponsors to christen the vessels, and Mabus is willing to break with the tradition of having female sponsors.
Mabus said he asked the male spouse of a female naval officer to sponsor a ship but was turned down.
Facebook's chief operating officer, Sheryl Sandberg, and the women who integrated Little Rock's Central High School in Arkansas in 1957 are sponsoring submarines. Transgender Navy veteran Paula Neira and Sen. Dianne Feinstein are sponsoring Milk's ship.
On Saturday in Mississippi, Mabus plans to announce that two destroyers will be named after Medal of Honor winners Jack H. Lucas and Louis H. Wilson Jr.
In Massachusetts on Monday and Tuesday, he'll name replenishment oilers after Truth, suffragist Lucy Stone and Robert F. Kennedy, bringing the total number of ships he has named to 86.
He's not the only navy secretary who has raised eyebrows with ship names. George Washington wanted the names of the Navy's first six ships to be inspired by the Constitution.
The first five were. The nation's first navy secretary, Benjamin Stoddert, arbitrarily named the sixth ship the USS Chesapeake.