This week Representative Raul Grijalva, Democrat of Arizona, and Senator Tammy Baldwin, Democrat of Wisconsin, reintroduced the LGBT Data Inclusion Act, a bill that would mandate the inclusion of questions about sexual orientation and gender identity on federal surveys, most notably the decennial census.
"The LGBT Data Inclusion Act will ensure that a marginalized population, the LGBT community, is taken into account for the everyday policy decisions our nation's lawmakers take," Rep. Grijalva said in a statement.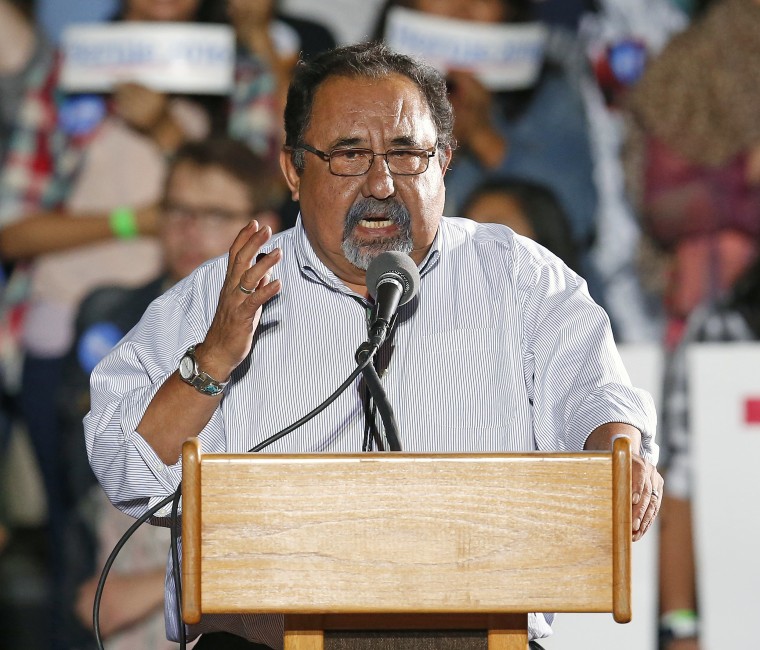 "The current lack of sound data about sexual orientation and gender identity in many federal surveys means we are ill-prepared to meet the needs of this community. We must develop a credible and confidential understanding of these vulnerable populations we currently know too little about," he continued.
Originally introduced in the last session of Congress, the decision to reintroduce the legislation comes just a few months after two notable exclusions of LGBTQ-related data. In late March, the U.S. Census Bureau elected not to include sexual orientation and gender identity on the list of proposed topics in the 2020 census, and earlier that month, the Department of Health and Human Services (HHS) removed questions regarding sexual orientation from the National Survey of Older Americans Act Participants (NSOAAP).
U.S. Census Bureau Director John Thompson defended the choice to exclude sexual orientation and gender identity in a blog post, stating "there was no federal data need" to alter the census to include LGBTQ questions.
At the time, Rep. Grijalva and Sen. Baldwin sent letters to Director Thompson and Office of Management and Budget (OMB) Director Mick Mulvaney criticizing the Census Bureau's decision.
Rep. Grijalva's statement reintroducing the LGBT Data Inclusion Act specifically cited the Trump administration's omission of LGBTQ questions from both the census and NSOAAP.
"We need robust data so that lawmakers are able to make informed policy decisions about people living and working in their districts. Now more than ever, the LGBT community needs to know who has their back. This bill is a step towards achieving full equality," Rep. Grijalva elaborated.
Related: Trump Administration Removes LGBTQ Questions From Elderly Survey
Kerith Conron is a research director at the Williams Institute, one of 43 LGBTQ organizations supporting the legislation. She explained that the federal government relies upon demographic data to allocate resources and services. Without data collection on LGBTQ populations, "You end up with communities being left out of the agenda, and then it's very hard to get dollars to develop and allocate services to those communities, because they are not even on the radar."
Recent surveys — regarding everything from suicide rates to experiences with the criminal justice system — reveal the LGBTQ community faces "pretty significant disparities" compared to heterosexual and non-transgender people, according to Conron. "There need to be changes in social environment, laws and greater extension of protections for LGBT people," she added.
Related: 'Overwhelming' Number of Lesbians, Bisexual Women Incarcerated
Conron also argued for the usefulness of a law mandating that federal agencies ask questions about LGBTQ populations.
"It does help to have data collection be required by statute — it makes it less political and more about the government's responsibility [for] the health and wellbeing of all its citizens," she said. "Just like we collect data on race, sex and ethnicity — basic demographic characteristics we need information about."
"Many LGBT people live in places that don't have nondiscrimination protections," Conron noted. "Everyone deserves the right to live free from violence and threats from violence. People deserve the right to get a job based on their qualifications. Unless we can monitor the extent to which people really do have those opportunities, we are not going to make any changes … This is just extending that basic system to include more people."