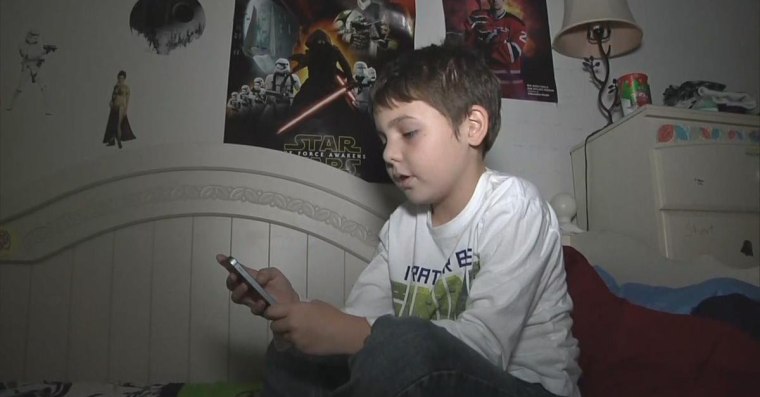 A New Jersey boy has become the first openly transgender member of the Boy Scouts one week after the Boy Scouts of America changed its policy to allow transgender children to join the organization.
"I am accepted," Joe Maldonado said Tuesday night as he put on a Cub Scout uniform.
The Record reported the 9-year-old joined Pack 20 in Maplewood following the organization's decision to allow transgender scouts. Maldonado was banned from a Cub Scout group in Secaucus.
"This is fun; I'm so proud," he said during the meeting.
Scout leader Kyle Hackler taught Maldonado the Cub Scout salute and oath.
"This means you're the same as Scouts all over the world," Hackler told Maldonado.
The scout's mother, Kristie, said she was "proud of the fight" she had put up after the Northern New Jersey Council of Boy Scouts last year told her Joe would not be allowed to continue to be a member of Pack 87 in Secaucus.
The Boy Scouts changed their policy of referring to the gender on birth certificates to determine eligibility last week after Maldonado's story gained national attention. Previously, the Boy Scouts overturned bans against gay scouts and scouting leaders.
The organization released a statement welcoming the Maldonado family. "Moving forward, the BSA will continue to work to bring the benefits of our programs to as many children, families and communities as possible," the statement said.
Maldonado told the newspaper she had decided to bring her son to Maplewood because she did not want to go back to Secaucus, where she said scouting officials told her some parents had complained last year.