A new report issued by two human rights organizations seeks to improve the health and well-being of lesbian, gay, bisexual, transgender and intersex (LGBTI) people around the world.
The Global Forum on MSM and HIV (MSMGF) and OutRight Action International released a briefing paper that seeks to amend the United Nation's "Agenda 2030 for Sustainable Development," a plan of action to increase economic, social and environmental development, founded on the principle of "no one left behind." The report was released ahead of this year's UN High-Level Political Forum on Sustainable Development, which came to a close last week.
The paper includes a series of nine recommendations for making Agenda 2030's Sustainable Development Goal 3 (SDG 3) — "Ensure Healthy Lives and Promote Well-Being for All at All Ages" — more LGBTI-inclusive and better equipped to address the impact of discrimination, violence and criminalization on the overall health of the LGBTI community.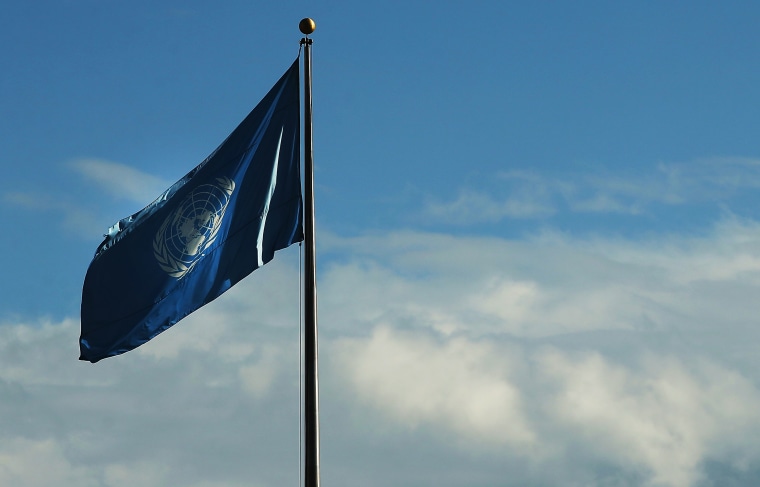 One of the report's suggestions is the need for improved data collection on the LGBTI community from the UN's member states.
"Data regarding LGBTI health needs are inadequate and incomplete across the globe, but the data that is available suggest that LGBTI people's health is consistently poorer than the general population," the report states. "Discrimination, violence, criminalization, and social exclusion are the social determinants for poor health outcomes."
Dr. Felicity Daly, one of the report's authors and the global research coordinator at OutRight Action International, emphasized that addressing social barriers to health services and data collection is pertinent to the overall mission of SDG 3. However, she also recognized certain countries that criminalize consensual same-sex behavior and the self-determination of gender-identity may not be receptive to the recommendations, which include disaggregating data by sexual orientation and gender identity.
"We've written some of these recommendations knowing well that some of them are very ambitious," Dr. Daly said.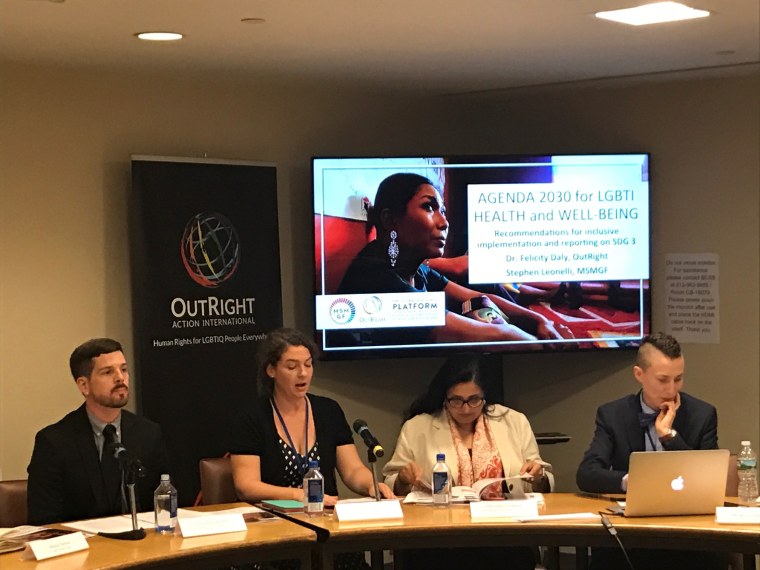 The report's authors also call for the repeal of laws, policies and practices that criminalize same-sex behavior and the self-determination of gender identity. According to the report, there are 72 countries where same-sex behavior is criminalized, and 57 countries where transgender people are criminalized and prosecuted.
"Criminalization remains one of the most acute barriers that LGBTI people face in realizing the right to health," the report states.
The report's other recommendations include "legally prohibiting non-consensual medical procedures"; ensuring LGBTI people are "actively and meaningfully participating in framing health policy"; ensuring health care professionals are properly trained to "address health needs of LGBTI people in a non-discriminatory manner"; and "funding community-based and LGBTI-led organizations and service providers."
"We have these new health goals that are thinking more holistically about a person's health and well-being. There are some really great opportunities there," Dr. Daly told NBC News. "If we can get [UN member states] sensitized to the communities that are most in need of support, we will really have something to show for ourselves."
The United Nations Development Programme declined to provide NBC News with a comment regarding this report.