Growing up, queer Guyanese filmmaker Abdool Corlette did not see himself represented in media, and in 2014, he finally decided to do something about it. Along with co-producer Adam Vazquez, Corlette created the series "Other Boys," and now the project is finally ready to be shared with the world.
"Other Boys" is a 50-part documentary series showcasing the stories of a wide variety of queer men of color. Each episode spans five to seven minutes and centers on an individual subject who discusses his personal experience.
"I wanted literally everyone, every story. If we had more resources this would not have been capped at 50, it would have been ongoing," Corlette told NBC Out.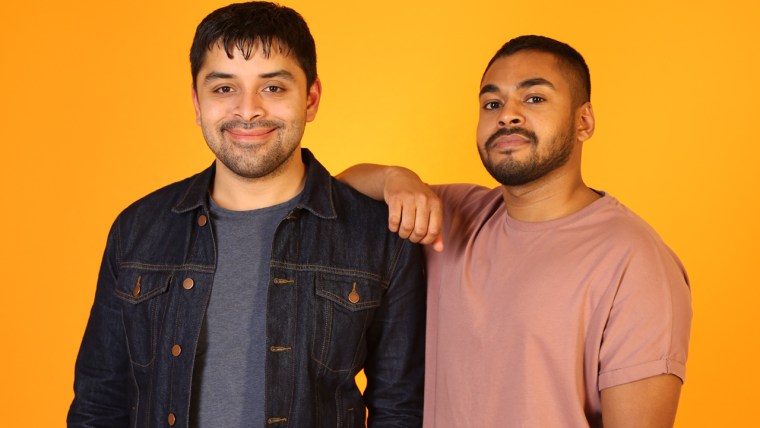 While the original plan had a singular focus—racism within the gay dating world, the project's scope expanded.
"I started to flush out the concept, [and] I realized there are so many more intersecting points to talk about. There's sexuality, gender identity, family, socioeconomics, religion, career, masculinity. There's so much more than just dating," he added.
Using a combination of their social circles, word of mouth, editorial coverage and social media, Corlette and Vazquez found subjects from a variety of backgrounds. The process of selecting subjects was complex, because the filmmakers wanted to capture as many different experiences as possible while ensuring no one felt like a token.
"We wanted to show, specifically with a lot of the transmen we interviewed, how different everyone's life and experience is," Corlette said. "It's important to show individuality, 50 faces that are different from each other, so that no one can blend into one. They are individuals in this community."
Gabe Gonzalez, a comedian and Mic correspondent, was one of those "50 faces" represented in the series.
"There's really a dearth of authentic storytelling from queer men of color—and I think sometimes getting us all in the same room reminds us that we're not going 'crazy,'" he told NBC Out over email. "I felt a real sense of community and support being a part of this project."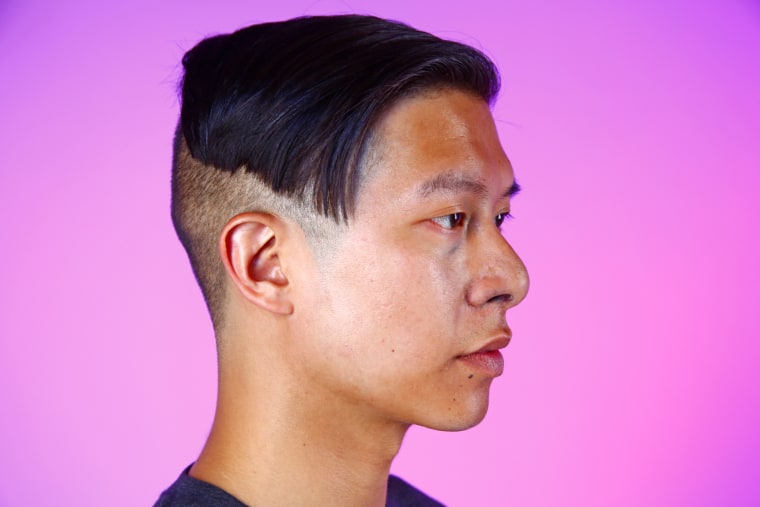 During the production process, the filmmakers discovered their target audience had expanded. Initially there was a conscious effort to create something specifically for and by the LGBTQ community, but with the political changes since the project's inception in 2014, they said they wanted to cast a wider net.
"I really hope this project becomes an outlet for people within the LGBTQ or outside of it that do not have connections to people of color in their homes, schools, workplace or friend groups," Corlette explained, "I also hope this project will be a new way of meeting people outside of your world."
"Other Boys" will be released by online LGBTQ network SLAY TV on February 20. The first 25 episodes will be released at once, and then the remaining 25 will be released one at a time on a weekly basis.
Following "Other Boys," Corlette and Vazquez said they are committed to continuing to tell the stories of the LGBTQ community. Among their desired future projects is an exploration of post-prison life for queer and trans people of color, a project focused on violence against the trans community and an "Other Boys"-style docuseries focused specifically on queer women of color.
"As a filmmaker, I do not like to speak for someone else," Corlette told NBC Out, adding he would like to "find a partner to help co-produce ... the stories of women of color."
With the combination of recent successes in LGBTQ media representation, specifically the success of "Moonlight," and the cathartic experience of making "Other People," Corlette is feeling encouraged.
"What 'Moonlight' did for cinema is it showed the institution these stories are marketable. Not just marketable, but also important," he added.
"I think back to when I was 12. If I had seen something like 'Moonlight,' it would have changed a lot of things. The power of knowing that you are not the only one in the universe going through what you're going through is just incredible. I hope 'Other Boys' can join that movement where we are actively participating in telling our own stories," he concluded.