Amid the most uncertain time in his life, one tradition remained certain. For several years, just before the Christmas holidays, Eric Sawyer would trade in his Levis for a dress and become a character inspired by Marilyn Monroe: Harmony Moore. Joined by Rollerina, a self-proclaimed fairy godmother who was known to roller skate around New York City and bless young gay men with HIV, Sawyer would sing carols and distribute presents to those in the AIDS wards of St. Vincent's hospital.
Because of fear and a lack of clarity about modes of transmission, many medical providers were unwilling to care for people with HIV/AIDS during the early years of the plague. St. Vincent's was one of the very few hospitals in New York City -- the epicenter of the outbreak -- that was willing to admit patients with AIDS. More often than not, family members never bothered to pay a visit.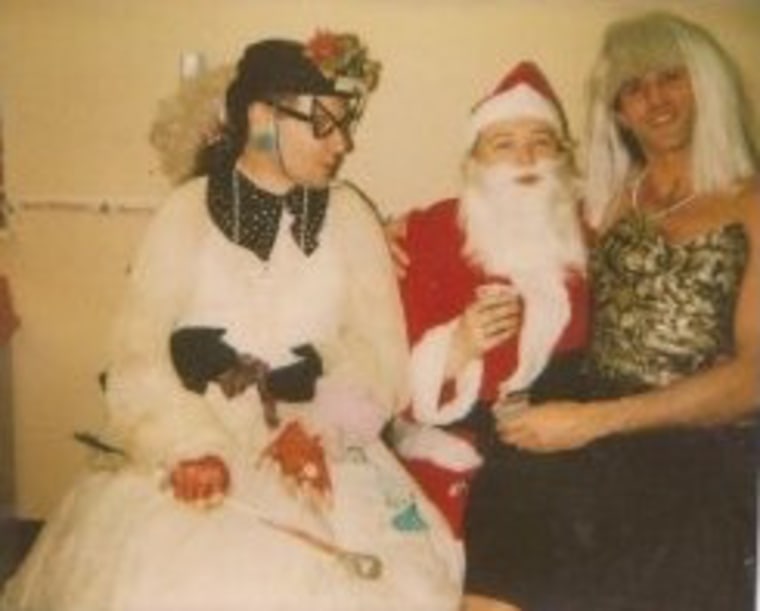 "I can remember how special that caroling and present distribution action was, because it brought great joy to the many patients, whose families had abandoned them," said Sawyer, a co-founding member of AIDS Coalition to Unleash Power (ACT UP), the iconic protest group started by Larry Kramer.
"It also made us happy to be able to show these wonderful people that someone cared for them, that they weren't pariahs and that we loved them even if their families did not," Sawyer added.
But, he wondered, would they be remembered?
Birth of America's Largest AIDS Memorial
In the 35th year of the worst pandemic in modern history, Sawyer's question is being answered with a resounding "Yes." In the shadow of where St. Vincent's once stood, the largest AIDS memorial in the U.S. will soon be unveiled.
The idea for the New York City AIDS Memorial was first born in early 2010 while Christopher Tepper was reading "And The Band Played On," one of the definitive histories of AIDS in America, for the first time. A midwesterner by birth, Tepper was shocked by how much he didn't know about the early years of the AIDS crisis, even though he had never lived in a world without HIV.
"I found that what was really disturbing was that that ignorance that I had was really prevalent across a lot of my peers," he told NBC OUT.
Tepper was equally shocked to read about so many new heroes within the LGBTQ community, who he had never had the opportunity to learn about while he was in school.
"One of the things that was really upsetting to me was that there was this giant community of heroes, of activists and caretakers, who really should be like war heroes up on pedestals and honored by our community," Tepper said.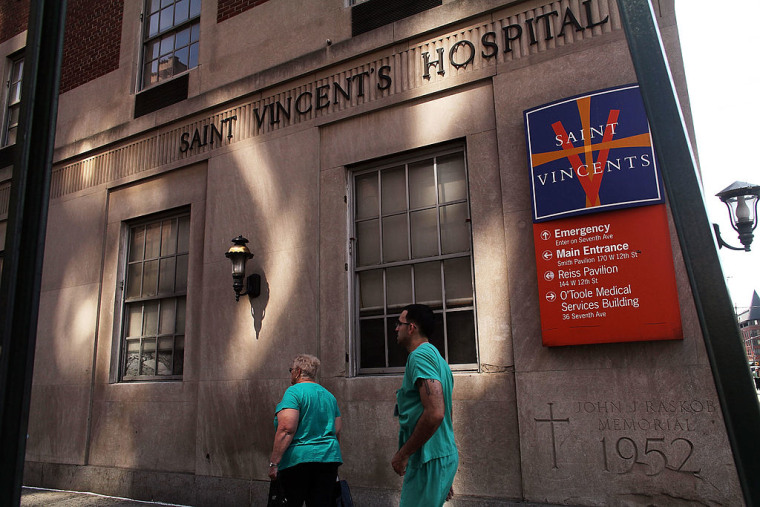 His friend Paul Kelterborn and he were both urban planners and mutually interested in historic preservation, and they took it upon themselves to create a place to honor that history. Months later, St. Vincent's hospital went bankrupt, and journalist David France wrote an article in New York Magaizne lamenting its demise. It's loss was particularly strong to people who had lived through the crisis, since it was the psychical site where so many kissed their friends, family members, and lovers goodbye.
As the space was closing, the pair learned that there was a new city park planned across the street as part of the redevelopment. The site was perfect -- and not just because of its proximity to St. VIncent's. The LGBTQ center sat less than a block away, which was where ACT UP was born. Blocks away was Kramer's personal home, where GMHC, the first HIV/AIDS service organization in the world, first met in his living room.
"It was at this unique nexus of the history of the AIDS crisis, both the care-taking and unfortunate death path and then also near the community's response to epidemic and the activist's path," Tepper noted.
There was no turning back.
A Conversation Starter
When he was just in high school, Tepper went with his mom to see the Vietnam War Memorial during a trip to Washington, D.C. She found the name of a high school friend who had died in the war and started to cry. Mom and son then had a conversation about what it was like to live during the war, see her friends go through the draft and then ultimately become a protester.
"The memorial served as an entrée to that conversation. We had never talked about it at all," he said. "Zero. And that oral history that happens and the passing on, I think the memorial created the environment where that could happen."
Similarly, many men and women who survived the epidemic often find it difficult to explain their loss. Tepper hopes the memorial he helped create will be a conversation starter about a war in which no artillery was fired or warships piloted.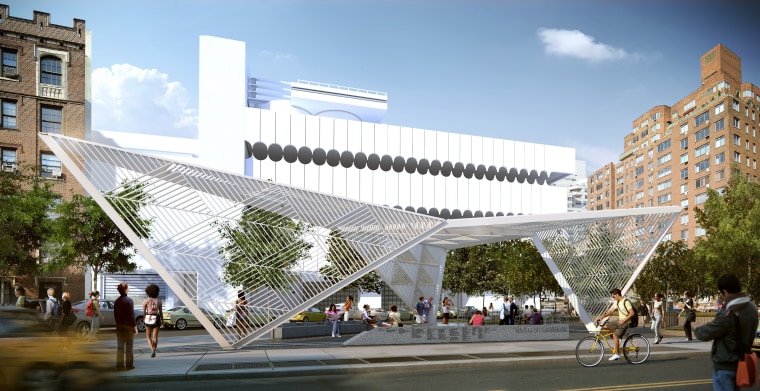 "There's also the feeling that younger generations don't want to know or aren't interested," he said. "Hopefully the memorial will be a psychical space where that type of sharing is encouraged and people feel empowered and feel invited to talk about what happened and what it was like."
War Heroes
From the inception of the outbreak, one thing lacking was acknowledgement by elected officials. Ronald Reagan, who was president during the worst part of the epidemic, did not publicly say the word "AIDS" during his first term in office. In fact, his first major addresses on the disease didn't come until 1987. By the end of the previous year, there were 28,712 reported cases of AIDS in the U.S., according to the The Foundation for AIDS Research (amfAR).
"I think one of the most painful parts of the AIDS crisis I think for many is as they were living through this war and literally seeing all of their friends and lovers die, there was no acknowledgement of what was happening," Tepper said.
At long last, a public, permanent, and very visible landmark that acknowledges not only that something tragic happened but also that something beautiful happened in terms of the LGBTQ community's responding advocacy and caregiving. That's what lead Sawyer to join the memorial's board of directors, which spent six years making the memorial a reality.
"Their vision in recognizing the lack of any kind of significant memorial to both the community response that helped combat the epidemic and the loss of lives is exemplary act of human kindness," Sawyer said.
As he stood in front of the new AIDS memorial, just ahead of its official unveiling on World AIDS Day, Dec. 1, Sawyer thought about those who had succumbed to the epidemic.
"At least now the memory of all those wonderful souls who lost their lives in that hospital years ago will be lead into the next century and never forgotten," Sawyer said, fighting back tears.