Patrick Burke, a legislator in New York's Erie County, proposed a bill this week that would ban conversion therapy for minors. The proposed law would only affect Burke's county, which includes the Buffalo-Niagara Falls metropolitan area, but the bill has garnered national attention because of its name: Prevention of Emotional Neglect and Childhood Endangerment—or PENCE, for short.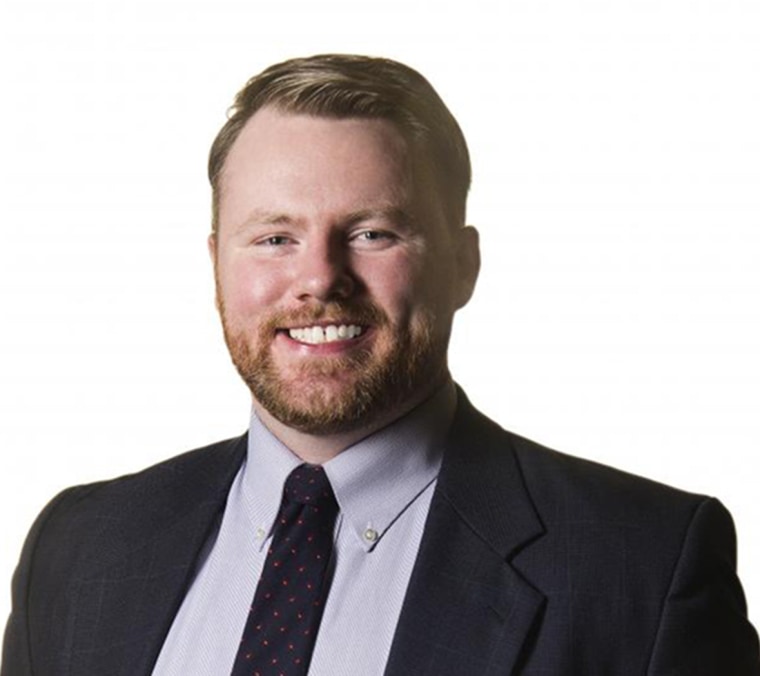 Burke named the bill after Vice President-elect Mike Pence in order to draw attention to Pence's stated support of programs that would attempt to change the sexual orientation or gender identity of LGBTQ people.
"Conversion therapy is an abomination. It is clearly abuse. It's brainwashing. It does real damage. Even calling it conversion therapy takes the edge off of what it really is," Burke told NBC OUT.
"The Vice President-elect has been a supporter of this, and he's earned the name. People need to remember this. Mike Pence's views are extreme. I don't want them to become normalized. This isn't normal—none of this is OK. We have work to do," he added.
GLSEN Executive Director Eliza Byard applauded Burke's cleverly named bill, pointing out that her organization, which advocates on behalf of LGBTQ youth, began working to ban conversion therapy 15 years ago.
"GLSEN commends Legislator Burke for introducing legislation to ban conversion therapy in Buffalo," Byard said. "It is a harmful and discredited practice that uses rejection, shame and psychological abuse aimed at changing one's sexual orientation or gender identity/expression."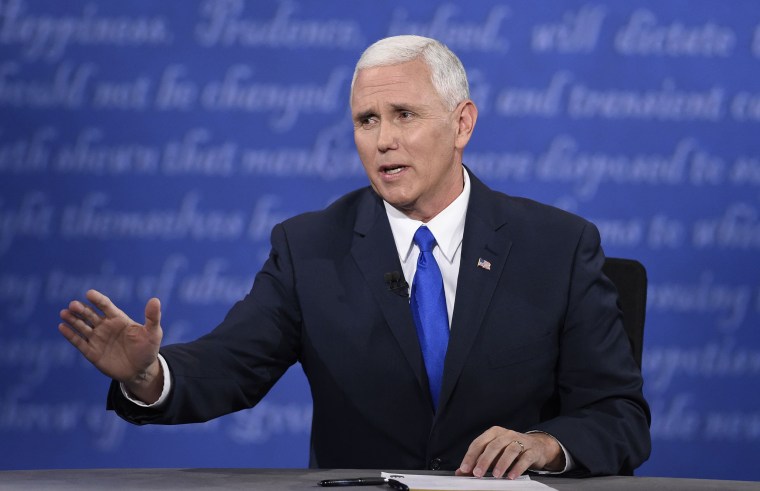 During his campaign for Congress in 2000, Pence's platform stated that funds for HIV prevention and care should be redirected toward conversion therapy rather than programs that "celebrate and encourage the types of behaviors that facilitate the spreading of the HIV virus":
"Congress should support the reauthorization of the Ryan White Care Act only after completion of an audit to ensure that federal dollars were no longer being given to organizations that celebrate and encourage the types of behaviors that facilitate the spreading of the HIV virus. Resources should be directed toward those institutions which provide assistance to those seeking to change their sexual behavior."
And, according to the interpretation of a number of LGBTQ organizations and news outlets, the 2016 Republican Platform gives a nod to the practice of conversion therapy for minors:
"We support the right of parents to determine the proper medical treatment and therapy for their minor children."
However, in an interview with the Associated Press in July, Republican National Committee Chairman Reince Priebus disagreed with this interpretation. When asked whether the GOP supports "conversion therapy," Priebus told the AP, "It's not in the platform."
RELATED: How Trump's '100-Day Action Plan' Could Impact LGBTQ Rights
Conversion therapy—counseling that uses psychological, spiritual or physical methods to try to change a person's sexual orientation or gender identity—is currently banned in five states: New Jersey, California, Oregon, Illinois and Vermont, as well as in the District of Columbia.
New York governor Andrew Cuomo introduced an executive order in February that banned insurance coverage of conversion therapy as well as prohibiting the practice in all facilities falling under the jurisdiction of the New York State Office of Mental Health. Cuomo's executive actions came after a statewide bill banning conversion therapy passed in the state assembly but failed to gain traction in the state senate.
Burke hopes if his bill passes in the Erie County Legislature, it could have a ripple effect.
"This could have ramifications throughout at least New York state," he told NBC OUT. "Erie County has had success on major issues that were later advanced throughout the state and country." One such example was the recent ban of plastic microbeads, which started through Burke's legislation.
Conversion therapy, also known as "ex-gay therapy," is recognized by a long list of major medical associations as harmful and ineffective. Among the organizations that have stated opposition to "reparative" therapy for LGBTQ patients are the American Medical Association, the American Psychiatric Association, the American Psychological Association, the American Academy of Child and Adolescent Psychiatry, the American Academy of Pediatrics, the American Association for Marriage and Family Therapy, the National Association of Social Workers and the American School Counselor Association.
"APA has long recognized that so-called reparative therapy is not a scientifically validated treatment and can, in fact, undermine self-esteem and be hazardous," American Psychiatric Association President Renee Binder said in a February statement after Gov. Cuomo's executive action.
Elizabeth Kohm, Deputy Executive Director for PFLAG, told NBC OUT on Wednesday that the national organization for LGBTQ families supports more legislation banning the controversial practice.
"'Conversion therapy' by any name must be banned, and it is well past time for anyone who claims to care about the well being of youth to condemn this morally bankrupt and scientifically disproved practice," Kohm said. "The focus of legislators should mirror PFLAG's focus: to provide support to families to ensure that all youth are valued and protected, not threatened and harmed."