A newly engaged couple, Stephanie Mayorga, 27, and Paige Escalera, 25, disappeared in mid-April under "suspicious" circumstances, the police in Wilmington, North Carolina, said Wednesday at a news conference.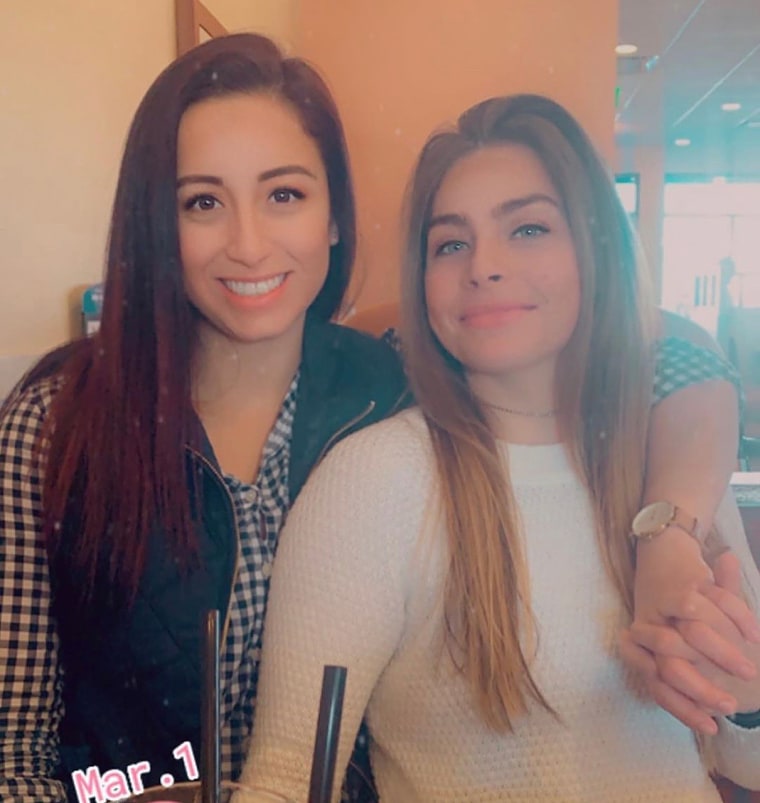 Their roommate filed a missing persons report several days after the women were last seen on April 15.
Capt. Thomas Tillman said surveillance footage showed the couple leaving their Wilmington home and driving a gray 2013 Dodge Dart with two stickers on the back windshield and South Carolina plates.
Tillman described the disappearance as "suspicious" based on undisclosed information received in the past week.
He said detectives had spoken to family members, friends and coworkers of both missing women "in an attempt to gather information of where they might have gone and where they went missing."
Tillman said the coronavirus pandemic is partly to blame for the more than two-week delay between the couple's disappearance and the news conference.
"Life is not going on at the Wilmington Police Department as simply as it did before the COVID-19 pandemic," he said.
In an interview with Oxygen, Stevie Jenkins, Escalera's sister, said that Escalera and Mayorga had only recently met and had moved in together at the beginning of March.
Jenkins also said that close friends of her sister had been blocked from her social media over the last week or two. "It is normal for family to not hear from her, but not her closest friends," Jenkins told Oxygen.