In an article published by the Daily Beast on Thursday, London Editor Nico Hines attempted to provide readers with an inside look at the hookup culture inside Rio's Olympic village, where many athletes reside during the Games.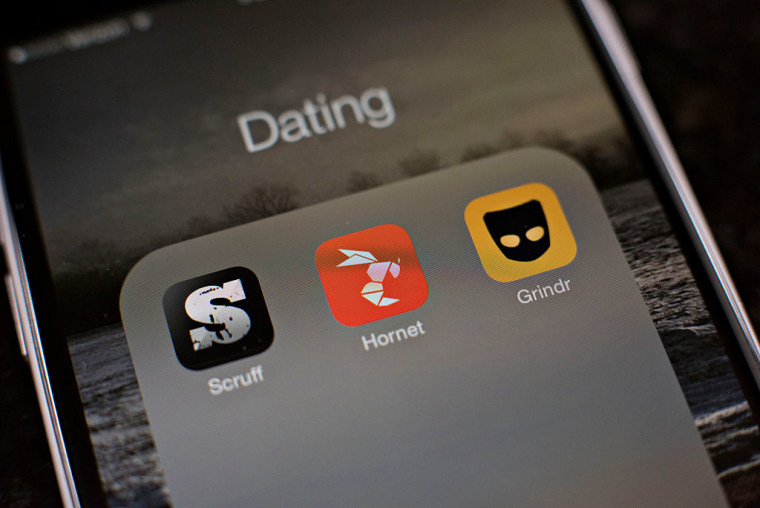 "Armed with a range of dating and hookup apps—Bumble, Grindr, Jack'd, and Tinder—your distinctly non-Olympian correspondent had scored three dates in the first hour," Hines, who is married and straight, wrote in his article. "Athlete profiles on the various apps during my short exploration included a track star, a volleyball player, a record-holder in the pool, a sailor, a diver, and a handball player."
The article has since been edited, but the original version provided potentially identifying information about some of the athletes he "matched" with -- including Olympians he met on gay male hookup site Grindr.
LGBTQ advocates, like Athlete Ally Executive Director Hudson Taylor, were infuriated by the article.
"Nico Hines' article is as unethical as it is dangerous. There are over 200 athletes competing in the Olympics from countries for which being gay is punishable by death," he told NBC OUT.
"His failure to comprehend the impact of outing closeted athletes is both unacceptable and offensive. For many closeted athletes the internet may be the one place where they are able connect with LGBT culture and community safely," Taylor added.
The Editor's Note on the current version of Hines' article states "a number of readers complained" about the original piece, and the note acknowledges the safety concerns.
"There was legitimate concern that the original version of this story might out gay male athletes, even by implication, or compromise their safety. This was never our reporter's intention, of course. No names were ever used and some of the profiles described were of straight women. But there was a concern that even mentioning the home nation of some gay athletes could compromise their safety," part of the note reads.
Athlete Ally's Hudson Taylor was not the only one who found Hines' article unacceptable. Several media outlets described the story as "homophoboic," and LGBTQ advocates and allies let loose on social media Thursday.
And at least one person took issue with the Editor's Note as well.
Later Thursday night, the Daily Beast withdrew the story and replaced it with an editor's note:
"Today we did not uphold a deep set of The Daily Beast's values," read a statement on the site. "These values — which include standing up to bullies and bigots, and specifically being a proudly, steadfastly supportive voice for LGBT people all over the world — are core to our commitment to journalism and to our commitment to serving our readers.
"We were wrong. We will do better."