Nico Tortorella had never listened to a podcast before he was a guest on his friend Will Malnati's podcast, "The Drop-In." The two discussed Tortorella getting sober, their experiences during high school and a particularly humorous story about Tortorella placing an ad on Craigslist for someone to give him dreadlocks. The conversation went so well that Malnati asked Tortorella about creating his own podcast -- and that's how "The Love Bomb" was born.
"The Love Bomb" explores love, gender and sexual identity through Tortorella's conversations with various people "he loves or has yet to love." The result is a series of honest and compelling conversations where listeners can learn about the lives of the guests and Tortorella, who is sexually fluid, while potentially learning something new about the world in the process.
The public focus on Tortorella's non-traditional sexual identity, his comfort discussing topics regarding love and sex and the need for LGBTQ visibility made this the perfect time for the podcast.
"I think that is something I do in my life already with a lot of people that I have been in relationships with –- not just romantic relationships," Tortorella explained. "I think it's really important to talk about your relationships with people on all levels."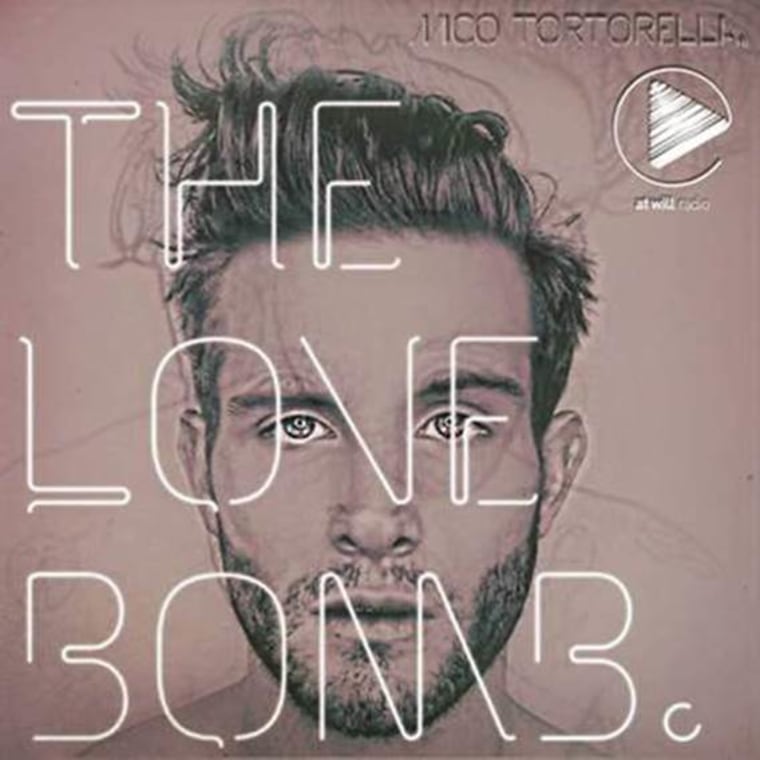 Even though Tortorella was unfamiliar with podcasts a just few months ago -- and was considering other platforms in which to share his story -- he has fallen in love with utilizing the medium to have these frank conversations.
"As soon as I got in a sound booth and realized how quick I could get my ideas out to the public in such a raw and organic way, I jumped at the opportunity," he told NBC OUT. "When you're hearing audio of something, it gives the listener more room and creativity for imagination."
Each installment of "The Love Bomb" starts with poetry that's written and recorded by Tortorella himself and tailor made for the conversation about to be heard. "It's almost a journal for me in a lot of ways," he said of the poetry.
The conversations that follow are full of stories, truths and explanations from Tortorella and "people he's loved or has yet to love." The concept essentially means anyone can be a guest on podcast. "When I say 'yet to love' I mean yet to know," Tortorella explained. "There's something so connecting and therapeutic about being able to sit in a room for close to, or over, an hour and talk about love on such an intimate level."
"Every single person in the world has something that I can talk about with them and something that I can love," he added. "I will in one way or another receive them, hear them and therefore fall in love with how they see themselves. "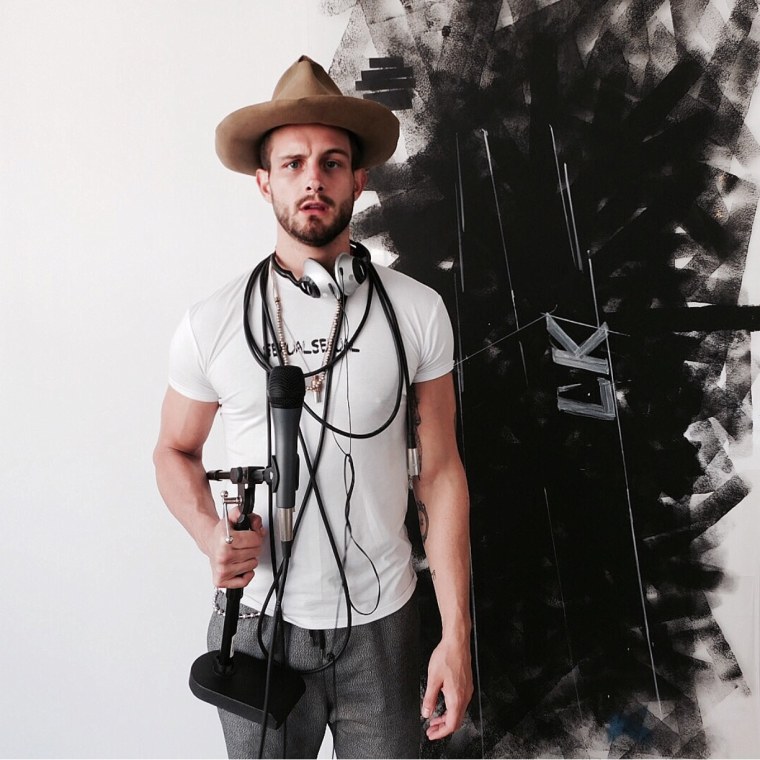 Past guests have included his "Younger" co-star Molly Bernard and YouTube star Kyle Krieger, whom Tortorella dated in the past.
While some may imagine speaking to an ex about why a past relationship didn't work as an uncomfortable experience, Tortorella views it very different. "I think the most interesting thing about hearing the episode with Kyle is that I was able to actually hear and hold the love that we have for each other."
Through these conversations Tortorella, along with his listeners, is learning about the spectrum of sexuality and gender -- as well as humanity in general. He finds making distinctions about people through labels to be dangerous and says individuals need to be able to live as unique and multi-dimensional members of society.
"The more we are able to look at everybody as their own person and their own body, mind and spirit, the more acceptable the world will be for everybody, because at the end of the day we are all different," Tortorella explained.
As more and more people have been turning in, the response to the podcast has been overwhelmingly positive, according to Tortorella.
"I was really excited about the unknown, and the response from everybody thus far has been so remarkable," Tortorella shared. "Comments like 'I have never heard how I feel about myself put into words in a way that makes so much sense to me,' are the greatest compliment you can give to someone."
Tortorella showed fans how much he appreciates their love and support by creating a special episode of "The Love Bomb." In the episode, he shared comments from fans and discussed what the experience making the podcast has been like for him.
You can join in on Tortorella's journey by listening to "The Love Bomb," which drops a new episode weekly. The original game plan for the podcast was to record only 15 episodes, but that plan has been thrown out the window, and Tortorella said he has no intension of stopping the show anytime soon. "There are still so many people that I want to have on," he concluded.