In an effort to begin the process of rectifying health-related issues that disproportionately affect the LGBTQ community, the National Institutes of Health (NIH) announced on Thursday they will formally designate "sexual and gender minorities (SGMs) as a health disparity population for NIH research."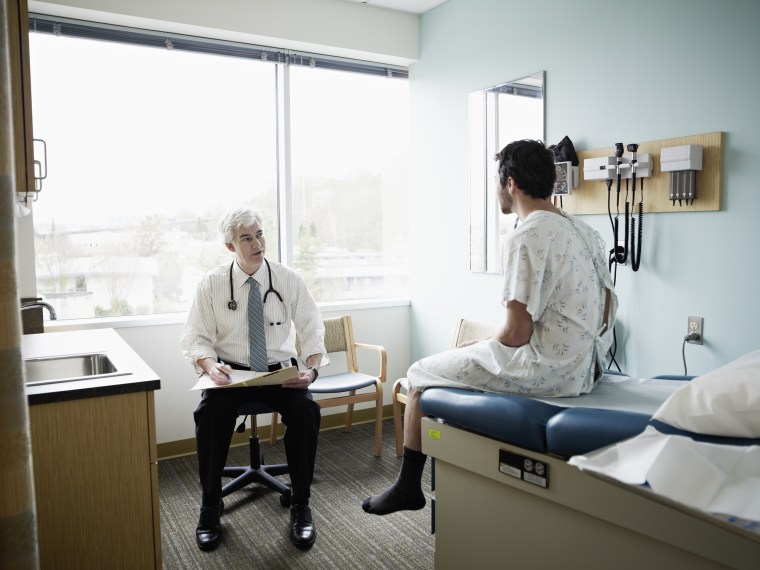 "Mounting evidence indicates that SGM populations have less access to health care and higher burdens of certain diseases, such as depression, cancer, and HIV/AIDS. But the extent and causes of health disparities are not fully understood, and research on how to close these gaps is lacking," Eliseo Pérez-Stable M.D., director of the National Institute on Minority Health and Health Disparities, said in a statement.
"This designation marks an important and necessary step in realizing NIH's mission to advance the health of all Americans," Pérez-Stable added.
Kellan Baker, a senior fellow for the LGBT Research and Communications Project at the Center for American Progress, has been working with the NIH to make the announcement a reality since the beginning of the Obama administration. Now that it has come to fruition, Baker believes that not only will the NIH be able to coordinate more effectively among its many institutes that study LGBT health disparities, but that LGBT health research will be taken more seriously in general.
"This isn't a matter of politics. It isn't a matter of public opinion. It's a scientific fact that LGBTQ people face a health disparity."
"When I started this work about a decade ago, I was told, 'Don't bother.' I was told no one that no one believes that these kinds of studies would ever become a real thing. Beforehand, any time a proposal went out from the NIH saying, 'We want to investigate these disparities,' you were never sure that you would get a reviewer who acknowledged these disparities even existed," Baker said. "This isn't a matter of politics. It isn't a matter of public opinion. It's a scientific fact that LGBTQ people face a health disparity."
With this recognition, the NIH will be working to address and reverse a long history of institutional discrimination that created this disparity in the first place. This systematic devaluation of minority communities, specifically communities of color, Baker argues, has directly led to queer people of color getting sicker.
"Communities of color face this health disparity to a greater degree, and this doesn't mean a group of people are innately sick, but that discrimination makes us sick, and systems are set up to discriminate. Health disparities are avoidable differences that could be solved if we distributed resources differently, or had a different understanding or how people's lives matter equally," Baker said.
RELATED: Many Trans Patients Face Fear, Stigma at Doctor's Office
"It goes back to a fundamental idea that populations facing disparities are diverse. Nobody's just gay, or transgender, or black, or Asian, or disabled—we're all living at the intersections of other identities. And folks living at intersections of multiple identities facing discrimination face a greater disparity.
Baker noted HIV, especially amongst gay and bi men or trans women, as a clear cut example of this disparity, as these are the only groups where rates of infection have been increasing. Mental health illnesses such as depression and anxiety as well as substance abuse are also symptoms of this disparity, which Baker connected to the idea of "allostatic load," a term which describes the effect of living under constant stress. According to Baker, living under the constant stress of existing in a society that tells you that you don't matter can exacerbate these issues, pointing to the passing of HB2 as something that would have disproportionately adverse effects on the mental health of queer and trans communities.
RELATED: Will NCAA, ACC Pullout Be Final Straw for HB2 Bathroom Law?
With this formal recognition, Baker hopes that work can now be done that will not only end this disparity, but also empower and support LGBTQ communities.
"From my perspective, the ultimate goals is that people are safe, happy, and well, as individuals, families, and communities. From NIH's, in order to make that happen, we need plans, help, and evidence to figure out where we are versus where we want to be. This announcement is about putting a sustained focus on disparities affecting these communities every day and not letting them pass by. It's about closing the gap."