When 19-year-old Kam Brooks was admitted to a behavioral health care facility in Sanford, Florida, after having suicidal thoughts, a nurse following her usual procedure asked the teen to remove personal items, including a bra.
"It's a chest binder, not a bra," Brooks, who identifies as neither male nor female but as gender nonbinary, responded before changing into a long-sleeve shirt and gray sweatpants.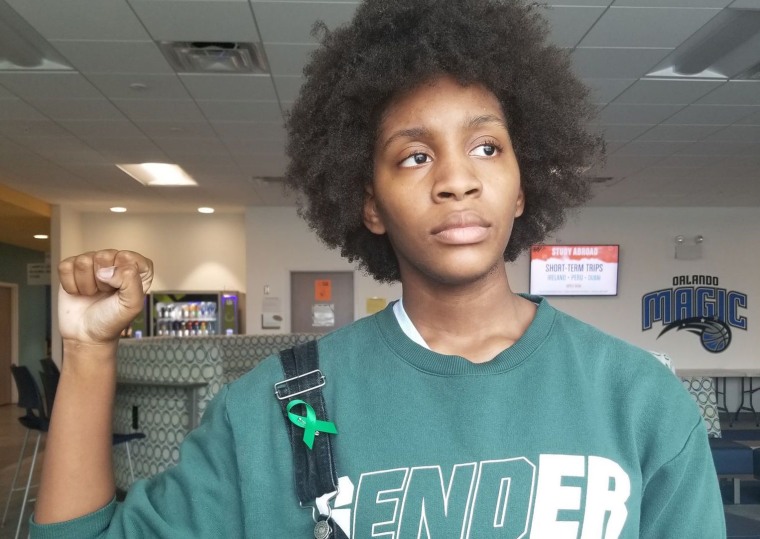 During another interaction at the same facility, Aspire Health Partners, a nonprofit that caters to low-income patients, a counselor asked if Brooks was "male or female." This question, Brooks lamented, ignored the possibility that someone could identify as neither — or as somewhere in between.
"I went with the lesser of two evils and decided to portray myself as a man," said Brooks, who had been struggling with gender dysphoria, a conflict between a person's gender assigned at birth and the gender with which they identify.
"I didn't want to re-educate them on the correct terminology," Brooks added. "I just wanted to get out of there."
Brooks, who was assigned female at birth and and uses they/them pronouns, was eventually put on a list of female patients by the nursing staff and repeatedly referred to as a girl.
"General health care — physical or mental — I'm even more uncomfortable with due to the likelihood of being misgendered and experiencing miseducation as a patient," said Brooks, who now relies on backlogged LGBTQ clinics for services.
Citing federal patient privacy laws, Todd Dixon, a spokesperson for Aspire Health Partners, said he could not comment on Brooks' claims.
'MISUNDERSTOOD, DISRESPECTED AND FRUSTRATED'
A recent study in the journal LGBT Health found Brooks' experience is not uncommon among nonbinary patients. The report, conducted by researchers at San Francisco State University and Columbia University, found nearly all nonbinary participants surveyed reported encountering health care providers who did not provide gender-affirming or inclusive care.
"Participants felt that providers — even those with training in transgender care — lack the knowledge, training and experience to provide them with the health care they need," the report's authors, James E. Lykens and Allen J. LeBlanc of SFSU and Walter O. Bockting of Columbia, concluded. Genderqueer and nonbinary "young adults in our study often felt misunderstood, disrespected and frustrated as they sought and received health care."
The study's findings did not come as a surprise to Dr. Alex Keuroghlian, an assistant professor of psychiatry at Harvard Medical School and director of the Fenway Institute's National LGBT Health Education Center. Keuroghlian said most doctors are not educated about nonbinary gender identities.
"Clinicians have not been trained across the board to know how to use correct names and nonbinary pronouns," he said. "It's a critical part of affirming the patient and having them remain engaged in care. Otherwise, people will not go back to see their clinician."
A health care provider who is not educated about or supportive of the patient's gender identity can compound a nonbinary patient's trauma, Keuroghlian said.
"There is a chronic victimization that is unfortunately perpetuated in health care, which should be a refuge for everyone to access care," Keuroghlian said. "When that doesn't happen, there is re-traumatization and people continue to experience minority stress. This can be a source of anxiety and depression, which can lead to adverse health outcomes."
NOT 'TRANS ENOUGH'
Mishi Killion, who is 26, gender-nonconforming and uses male pronouns, said he was told at a doctor's office that he was not "trans enough" for hormone replacement therapy.
"It ruined all the plans that I had," said the Kentucky native, who spent months retrieving gender-affirmation documents for hormones and surgery. "It sent me into a deep depression and messed up my dysphoria that was under control."
Killion, who presents as androgynous, said doctors urged him to consult more therapists to confirm a diagnosis of gender dysphoria.
"Now, I wonder every time I go to the doctor if they are going to say the same thing to me again," added Killion, who said he sobbed in the exam room as doctors denied his eligibility for hormone treatment. "I already don't like doctors in the first place, but it put a bad taste in my mouth and made me trust doctors even less."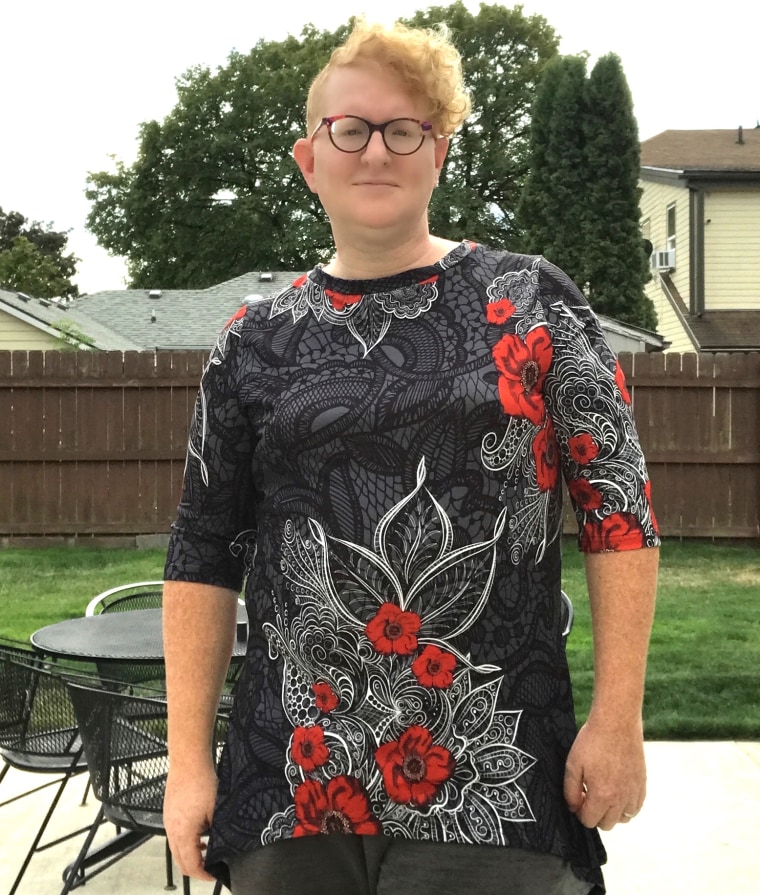 Violette Skye, 42, an activist in Salem, Oregon, who was born intersex and identifies as gender nonbinary, said doctors forced them to go on testosterone.
"Most doctors operate within the binary and only see people as either male or female," said Skye, an advisory committee member for the Intersex and Genderqueer Recognition Project, a nonbinary advocacy group in Fremont, California. "My body rejected testosterone for the decades that I was on it."
Elliot Butrie, 17, said a therapist three years ago laughed and said nonbinary gender identity did not exist, dismissing it as a phase. Butrie dropped the therapist.
"It hurts that people constantly question who you are," said Butrie, who lives in Michigan.
After that painful visit, Butrie wondered what it would be like to be a normal teenager. "If my therapist says I'm not real, maybe I'm not real," Butrie recalled thinking at the time.
A 'GROWING SUBGROUP'
Individuals who identify as nonbinary or genderqueer (another term used to describe those who identify as neither exclusively male nor female) are a "substantial and growing subgroup of the gender nonconforming community," according to Lykens, LeBlanc and Bockting.
In a 2017 survey published by the LGBTQ media advocacy group GLAAD, 12 percent of respondents between 18 and 34 identified with a gender identity other than the one they were assigned at birth. Three percent of those surveyed identified as "agender"; 3 percent as "gender fluid"; 2 percent as "transgender"; 2 percent as "unsure/questioning"; 1 percent as "bigender"; and 1 percent as "genderqueer." While the specific term "nonbinary" was not one of the options, a number of the other terms would fall under the nonbinary umbrella.
Several states across the country are now recognizing gender identities other than male and female on government IDs. New York City last month became the fifth place in the U.S. to offer nonbinary (also called gender-neutral or third gender) birth certificates, following California, Oregon, Washington state and New Jersey. Three states and Washington, D.C., allow nonbinary driver licenses.
A number of health care professionals, researchers and nonbinary patients say the medical community must make changes to address this growing group as well.
In their report, Lykens, LeBlanc and Bockting recommended that health forms "be inclusive and affirmative of a range of gender identities and expressions"; that providers receive more training in order to "establish a higher level of gender literacy and competence" to better serve nonbinary patients; and that providers "avoid assumptions" about patients' gender identity and "ask open-ended questions" to "encourage them to relate their unique experiences of identity and health."
Keuroghlian, who two years ago started a program at Harvard Medical School to teach doctors-in-training about caring for transgender and nonbinary patients, recently launched a guide specifically aimed at helping doctors communicate with nonbinary patients.
"Best practices for all health care staff include avoiding assumptions about patients' gender identities, asking for information about name and pronouns in order to adopt these consistently throughout the clinical setting, and describing anatomy and related terms with gender-inclusive language," Keuroghlian and his co-authors wrote in the guide's conclusion.
Brooks said they hope doctors and other health care providers can foster a safe space for nonbinary patients.
"People should have something that is reliable, not something that will make them feel worse," Brooks said.