Earlier this month, Deb Butler became the second out LGBTQ representative in North Carolina's State House. An attorney by trade, she was appointed to replace Susi Hamilton, who was named to Gov. Roy Cooper's cabinet. With her appointment, Butler stepped into the political maelstrom generated by House Bill 2 (HB2), North Carolina's now infamous "bathroom bill."
"My political timing has always been poor," Butler said, referring to her entrance into politics. "The first time I ran for office was 2010 [as County Commissioner], and, as a Democrat, that was an unpopular time."
That year, control of the State House and Senate flipped from Democrat to Republican, and the GOP has dominated the legislature since. In 2012, Butler lost again in her bid for State Senate to Republican incumbent Thomas Goolsby.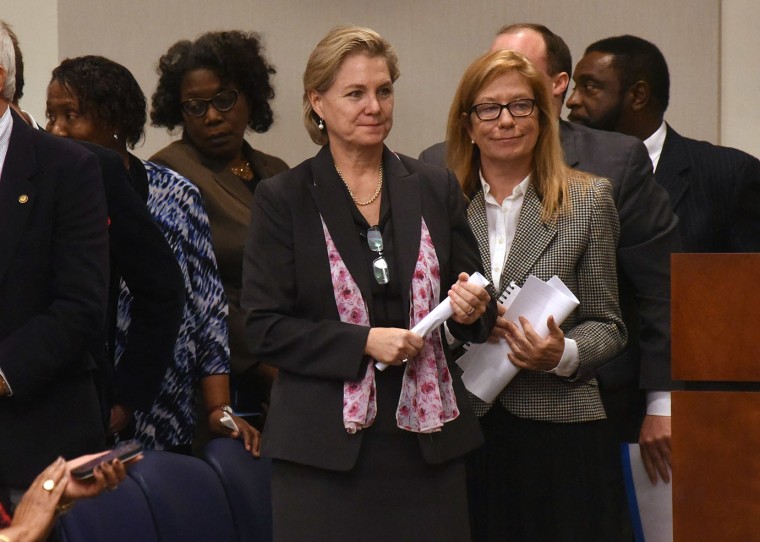 Currently, Democratic lawmakers like Butler must contend with a Republican majority if they want to pass legislation.
At a press conference last week, newly elected Gov. Cooper said there is "urgency" to scrapping the controversial and costly HB2—legislation best known for barring transgender people from using government building bathrooms in accordance with their gender identities—and called on both Democrats and Republicans to support a repeal.
Related: LGBTQ State Lawmakers Look Ahead to 2017
"If there was ever a time for bipartisanship, it is now—a chance to remove this stain off of our state, a chance to end discrimination, a chance to bring these hundreds of millions of dollars and thousands of jobs back to our state."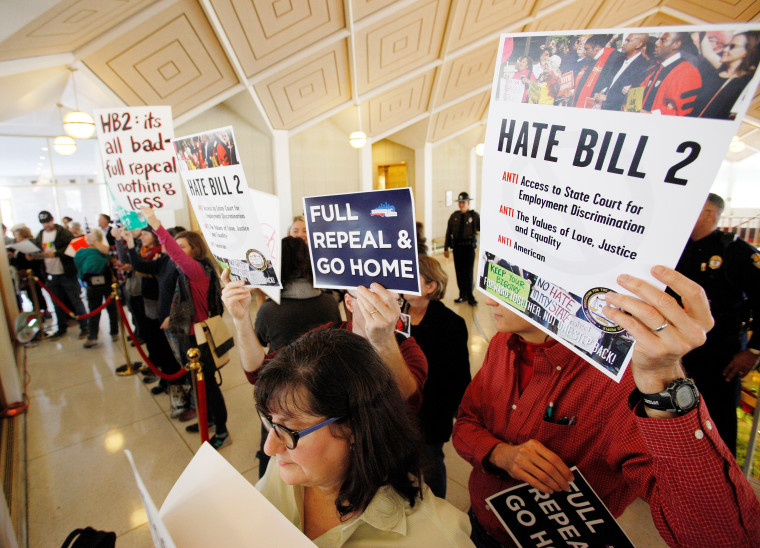 Republicans rejected the repeal bill put forward in the last legislative session and also appear to reject Cooper's compromise, arguing that it fails to address "privacy concerns."
This session, four separate bills—all introduced by Democrats—have been put forward to scrap HB2. Butler sponsored House Bill 82 (HB82), which not only completely repeals HB2, but also introduces comprehensive anti-discrimination protections for LGBTQ people.
When asked about the motivation behind extending non-discrimination protections, she said, "because we don't have them."
"In North Carolina you can be fired for being gay, refused housing, all sorts of things. We just need it," she explained.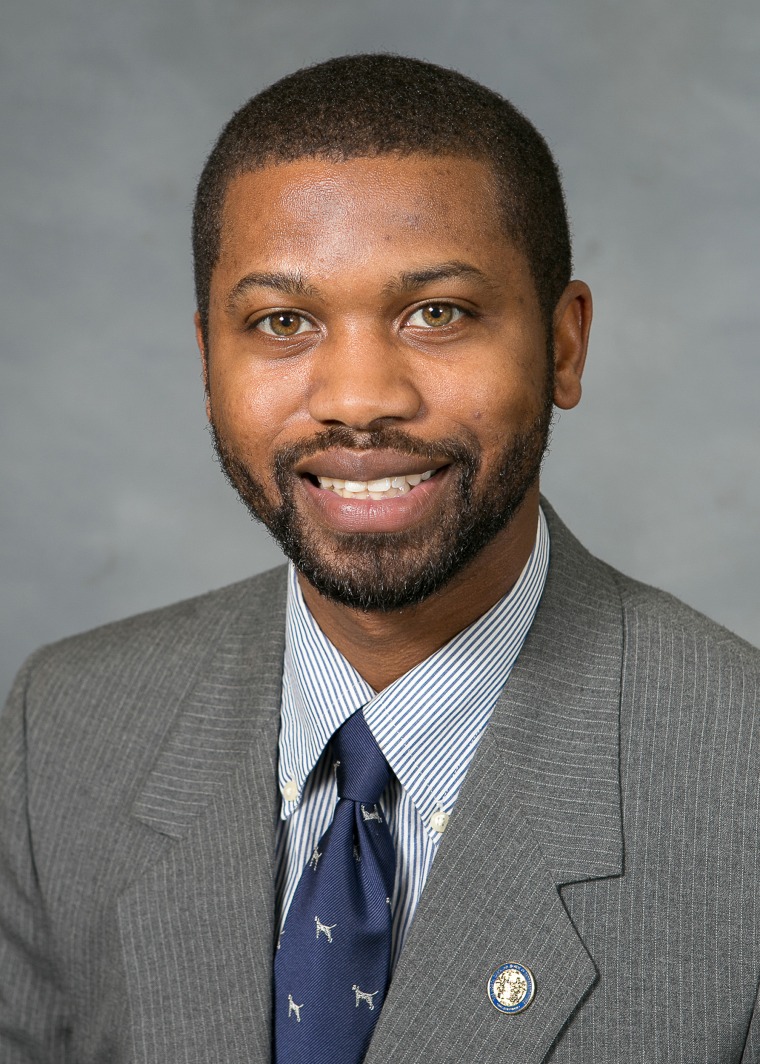 A second bill, introduced by openly bisexual Rep. Cecil Brockman, would repeal HB2, add anti-discrimination protections for LGBTQ people and also include language that increases penalties for crimes committed in restrooms.
Brockman recently released a statement saying he is "encouraged by Gov. Cooper's plan for a compromise and its similarities" to the bill he introduced.
"For too long, Democrats have been the only ones working toward a full repeal. I believe both parties must come to the table to help put this issue behind us. This is a reasonable way forward that addresses everybody's concerns," Brockman stated.
Related: Why Is North Carolina's Legislature So Extreme?
A third bill, introduced by Sen. Jeff Jackson, simply repeals HB2. However, during a press conference, Governor Cooper suggested language calling for "tougher penalties for crimes committed in restrooms and dressing rooms" may be necessary to pass a repeal. Following the press conference, Rep. Darren Jackson introduced a fourth bill that repeals HB2 and includes such language.
Butler said this form of compromise "confuses the issue" and called the language in these bills "misleading."
"It suggests to me that transgender folks are more likely to commit assault in restrooms, and that is untrue. There are already laws that prevent assault. To add penalty language is just a nod to conservative constituents," she said.
"Unfortunately, the Republicans in the General Assembly are just not going to have an appetite for it if it doesn't have some sort of penalty language," Butler said.
Butler and other Democrats in the state legislature face a dilemma because of what she called the "economic free fall" that has occurred in North Carolina as a result of HB2. In the wake of the bill, progressive companies took their business elsewhere to protest the law. Estimates differ, but some put the cost of HB2 at nearly half a billon dollars. A repeal is necessary, Butler said, because it "will bring sporting events back, Disney back, PayPal back, entertainment back."
"We need to stop the bleeding," she added.
"Part of me would love to stand on the moral high ground and see an unequivocal repeal," she said. Despite reservations about a "compromise," she added, "I would probably have to vote for it, but I would do so grudgingly."
Julie Moreau is a Post Doctoral Research Fellow in the Department of Women's, Gender and Sexuality Studies at Washington University in St. Louis. She tweets at @JEMoreau.