For the first time ever, the New York City Pride March will be broadcast by a television network, according to Heritage of Pride, the event's organizer.
The 48th annual Pride March will be broadcast Sunday, June 25, from noon to 3 p.m. on WABC-TV, the local ABC television station in New York. Those outside the New York City metropolitan area will be able to watch the festivities on the station's website.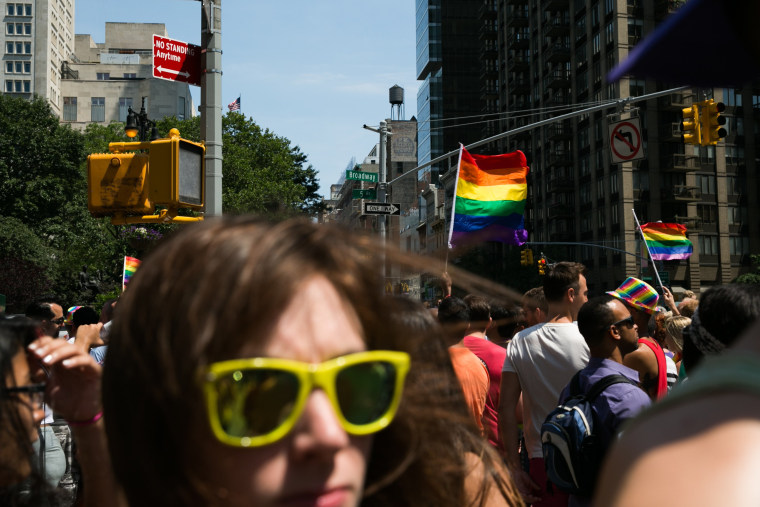 "Channel 7 prides itself on being able to bring important, local celebrations of community spirit to as many people as possible," WABC-TV's President and General Manager Dave Davis said in a statement emailed to NBC Out.
The Grand Marshals of this year's Pride March are the American Civil Liberties Union, transgender firefighter Brooke Guinan, HIV advocate Krishna Stone and Chinese LGBTQ activist Geng Le.
The New York Pride March started in 1970 to commemorate the Stonewall Riots the year prior, which launched the modern LGBTQ-rights movement. The annual march is one of the most highly anticipated events nationally during LGBTQ Pride Month in June.