New York City's health department on Wednesday unveiled the "Quickie Lab" at its Chelsea Express Sexual Health Clinic, a new system for gonorrhea and chlamydia tests that reduces the wait time for results from seven days to three hours.
City health officials say the shorter wait time should help stem the spread of these common sexually transmitted infections, both of which are often asymptomatic. Rates of gonorrhea in particular are increasing in the U.S., almost entirely due to a sharp uptick in cases among gay men.
Demetre Daskalakis, deputy commissioner at the city's Department of Health and Mental Hygiene, said the new system closes a loophole at their sexual health clinics.
"Gonorrhea and chlamydia testing — that's on the slow boat, not that slow but still not that fast," Daskalakis said. "You have to get the specimen, then it goes to lab, then the lab tests it, and the information goes back, and then the clinic releases the information, and then if you need treatment you have to come back in." Currently that process takes about five days.
Now, with the help of a new integrated testing system called GeneXpert, made by Cepheid, the Quickie Lab at Chelsea Express will be able to do all of that lab work in the basement of the Chelsea Sexual Health Clinic. Officials say the system will be up and running soon, with extended testing hours around WorldPride NYC—Stonewall 50.
Daskalakis said he'd heard a community pitch about opening a rapid STI clinic, but the problem was the size of the GeneXpert.
"The machine weighs almost a ton each, so it looked pretty impossible," Daskalakis explained. Eventually, they identified a location in the basement that didn't require reinforced floors.
"It looks like a space ship landed in Chelsea."
David Persing, chief medical and technology officer at Cepheid, said all the lab work previously done to conduct nucleic acid amplification tests, which can detect minuscule amounts of gonorrhea and chlamydia DNA, takes place in a cartridge that goes into the GeneXpert machine.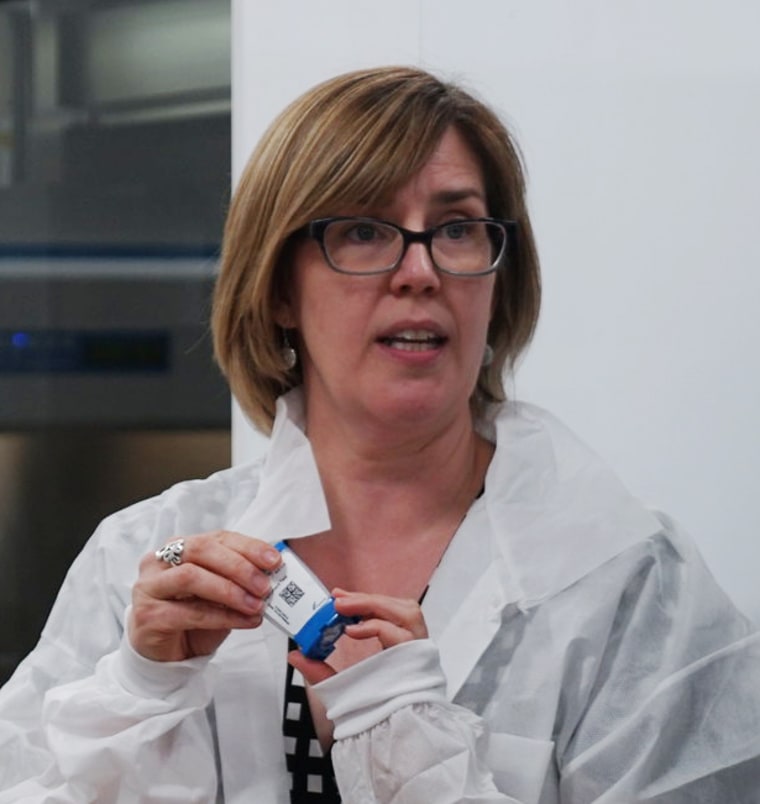 "We essentially automated this process so that a plastic cartridge can carry out all the steps necessary to perform nucleic acid amplification tests," Persing said. "So all you have to do now is add the sample to the cartridge and all the rest of the steps are automated."
This new technology, which the health department hopes to bring to its seven other sexual health clinics across the city, comes as the decades-long success against the spread of gonorrhea has begun to falter. Historically, U.S. rates of gonorrhea have had two peaks: during World War II, just before penicillin was commercialized, and during the so-called Sexual Revolution of the 1960s and '70s.
In 1970, as rates skyrocketed, The New York Times wrote that "most medical men attribute the rising incidence of gonorrhea among young people to promiscuity, parental permissiveness and the pill, usually in that order."
The number of cases dropped from the 1970s to roughly 2010, driven by new antibiotics and increased condom use during the AIDS epidemic. But now they're back on an upswing with almost all the new cases in men who have sex with men.
Persing said "part of the reason for the epidemic rise in STIs in the past year is the fact that we have a lot of asymptomatic people out there who are incubating."
"We think that it's going to be entirely possible to test and treat on the same day," Persing said. "So you really have a dramatic effect on transmission."
A potential vaccine
Even as the fight against gonorrhea appears to be slipping, as many warned could happen after the introduction of PrEP, which has lessened the risk of HIV and led some gay men to abandon condoms, there are reasons to be hopeful the disease can be controlled.
Helen Petoussis-Harris, a vaccinologist at the University of Auckland, has been investigating an unexpected side effect of Bexsero, a vaccine for meningococcal disease serogroup type B. This form of meningitis is caused by a bacteria called neisseria meningitidis, related to the neisseria gonorrhea bacteria.
From 1991 to 2007, New Zealand conducted a mass vaccination campaign because of a meningitis outbreak, and Petoussis-Harris studied its impact on gonorrhea rates.
Her findings, published in 2017 in the Lancet, were stark.
"Exposure to [the vaccine] was associated with reduced rates of gonorrhoea diagnosis, the first time a vaccine has shown any protection against gonorrhoea. These results provide a proof of principle that can inform prospective vaccine development not only for gonorrhoea but also for meningococcal vaccines."
Her study was the first to show that a vaccine can have be protective against gonorrhea. Petoussis-Harris said she believes there is serious potential for a gonorrhea vaccine, and pharmaceutical companies, like Bexsero's manufacturer GlaxoSmithKline, have taken notice.
"It's a good vaccine against meningococcal disease, particularly group B, and there's a reasonable chance that there will be some cross protecting against gonorrhea," she said.
Petoussis-Harris pointed to new research published this month that examined gonorrhea rates in Cuba, where officials have long vaccinated using Bexsero. That country also had gonorrhea rates there were lower than expected.
A new antibiotic
In addition, the growing risk of multidrug resistant gonorrhea also appears to be receding with the discovery of a novel antibiotic that is effective against the bacteria: zoliflodacin. Since 2015, the CDC has recommended testing gonorrhea with a combination of azithromycin and ceftriaxone, chosen together because of the low likelihood that the bacteria will be resistant to both.
But beyond the current two-drug regimen, there are no more powerful antibiotics that are known to kill the bacteria. Zoliflodacin, if approved to treat gonorrhea, will likely help control the epidemic as new antibiotics did in the late 1970s.
Daskalakis said he believes the public health world is paying closer attention to the spread of these curable diseases after years of focus elsewhere.
"The research agenda for STIs has been a little anemic — whereas HIV takes like quantum leaps every three or four years," he said, adding he hopes the new clinic will take the stigma out of coming in for an STI test.
The Quickie Lab at Chelsea Express Sexual Health Clinic will have special extended hours for World Pride—Stonewall50 in New York City:
June 27: 8:30 a.m. to 8 p.m.
June 28: 8:30 a.m. to 8 p.m.
June 29: 9 a.m. to 8 p.m.
July 1: 8:30 a.m. to 8 p.m.
July 2: 8:30 a.m. to 8 p.m.