Business owners and advocacy groups are urging President Barack Obama to give lesbian, gay, bisexual and transgender business owners an equal chance at competing for government contracts.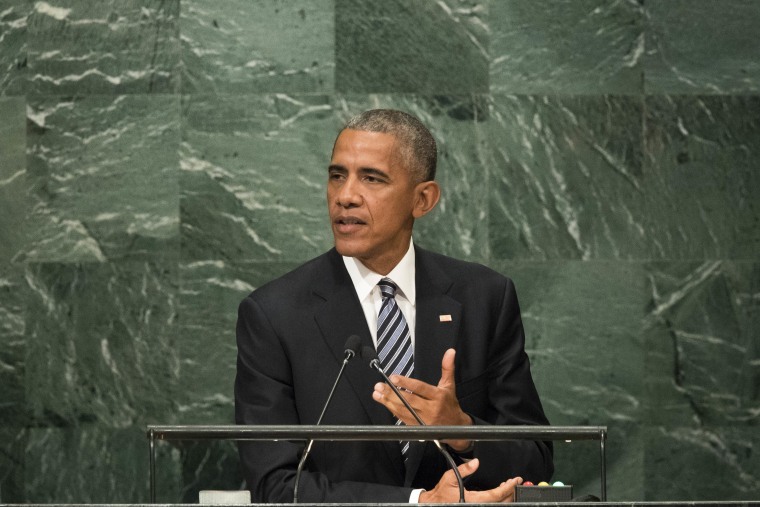 The National Gay & Lesbian Chamber of Commerce (NGLCC) recently sent a memo to President Obama on behalf of LGBTQ business owners urging him to issue an executive order or memorandum prohibiting discrimination in government contracting and subcontracting based on the sexual orientation or gender identity of a business owner. The memo includes signatures from 17 major LGBTQ advocacy groups, including GLAAD and the Human Rights Campaign.
While Obama has not directly responded to the memo as of yet, his press secretary told the Washington Blade on Thursday the President "doesn't believe anyone should discriminate against business owners because they're gay, lesbian, bisexual or transgender" and said an executive action is "not something I'd rule out at this point."
"In America, we have about 1.4 million LGBT business owners, and they are hard working, red-blooded, tax-paying Americans who want their fair shot at the government contracts that they're paying [taxes] for to benefit everyone else in America," NGLCC Senior Vice President Jonathan Lovitz told NBC OUT.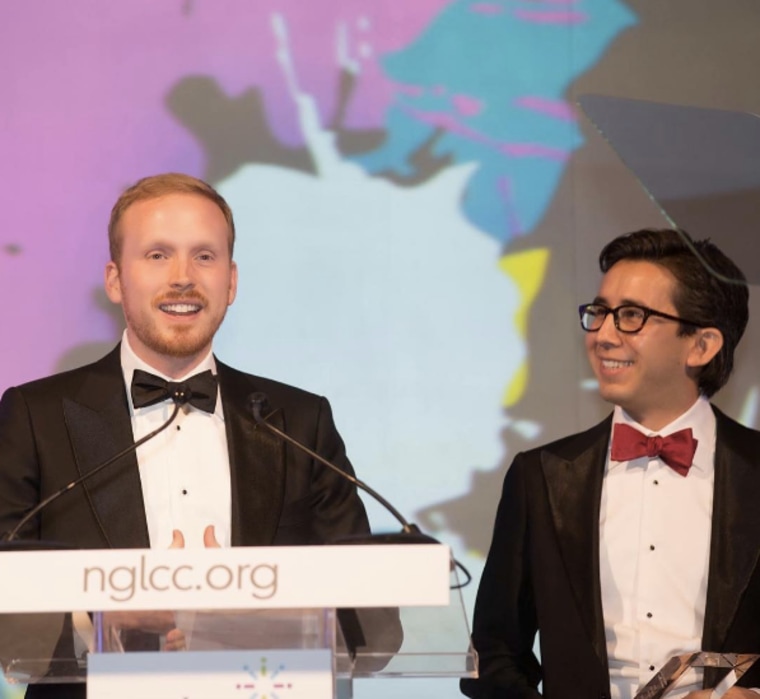 One of those business owners is Anthony Shop, who along with his husband owns a digital agency that specializes in social media. The Washington, D.C.-based company does subcontracting for the federal government, according to Shop.
"My husband and I started our business together and own it, so that was a challenge for us," he said. "I think every LGBT person has faced some level of discrimination where they've found themselves in a situation where perhaps they weren't as welcome as others."
NGLCC's letter also calls on Obama "to set goals to affirmatively include LGBT-owned small businesses in federal procurement and subcontracting."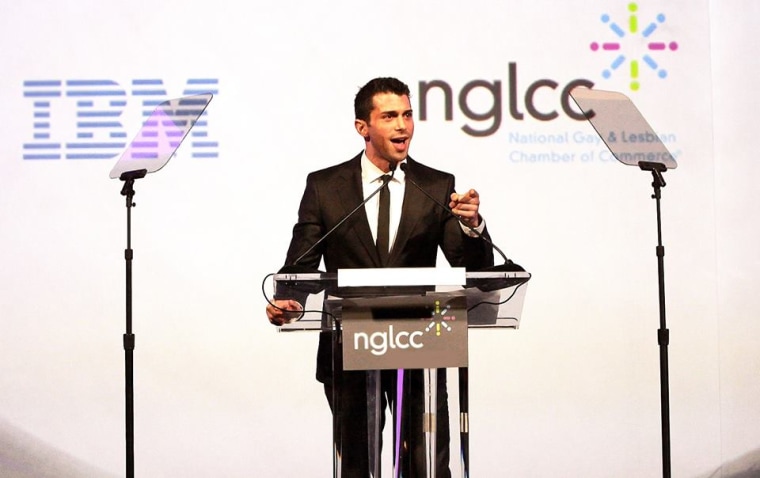 "What we're specifically asking the White House for is a two-part initiative, starting with the most basic principal of non-discrimination," Lovitz said. "And then step two … is the full inclusion of LGBT-owned businesses in the billions and trillions of dollars that are spent every year on everything the government purchases to benefit the American people."
Currently, the federal government has goals to hire businesses owned by minorities, women and veterans -- but not LGBTQ business owners, Lovitz noted. This month's NGLCC memo encourages Obama to change that through "the intentional inclusion of LGBT-owned businesses in federal contracting."
"In the private sector, embracing diversity is essential to everyone's business goals. It should be that way in the federal government, as well," Lovitz said.
RELATED: Opinion: Obama Admin. Must Do More to Protect LGBTQ Businesses
Seven federal agencies, including the U.S. Department of Agriculture, have signed Memorandums of Understanding (MOUs) "to promote the inclusion of NGLCC-certified LGBT business enterprises in government procurement and supply chains." But, Lovitz emphasized, "there's still nothing cohesive saying that LGBT business owners are protected and free from discrimination."
"Unless the entire federal government has one cohesive policy enacted by the president, it leaves too many people out in the cold and too afraid to bring their essential goods and services to the benefit of the American people, because they stand the chance of being discriminated against," Lovitz said.
That's not an option for Shop, who runs his company as an out gay man. "Business people shouldn't have to hide who they are," he said.
Shop said diversity in federal contracting would be good for his small business, which has about 40 employees.
"We can benefit from this, because it gives us an opportunity to grow our business. The government can benefit because diverse suppliers bring diverse perspectives. Those diverse perspectives are innovative, and they help to solve problems. We need all of the great ideas we can get to make the government better," he said.
Shop said his company contracts with many Fortune 500 companies that recognize embracing supplier diversity is critical.
"There's an obligation to companies like ours, but there's also an obligation to the American people," he said. "I'm concerned right now that the government hasn't taken the steps that many major corporations have taken."
RELATED: Opinion: I'm an Entrepreneur. I'm a Lesbian. And 'I'm With Her'
A 2015 executive order from President Obama bans government contractors from discriminating against LGBTQ employees, but similar protections are not provided for LGBTQ-owned businesses who have contracts with federal agencies. NGLCC has been in ongoing talks with the White House about the initiative and is urging Obama to issue an executive order before he leaves office in January, according to Lovitz.
"[The Obama Administration] has been the most LGBT-progressive and inclusive administration in history," Lovitz said. "What we're hoping to do is put a stake in the ground with this administration to ensure the non-discrimination provisions exist and then carry it forward to the next administration and work toward the full inclusion of our businesses."