SAN JOSE, Calif. — A few feet off the ice from where he had been gearing up for last year's U.S. championships, Adam Rippon glanced down at his broken left foot. It had ballooned to the size of his thigh.
He told himself this would not be the end.
At home in Los Angeles days later, Rippon sat with his busted foot elevated and in a cast, rotating the ice packs and unable to defend his 2016 U.S. title — yet another bad-luck turn in his quest for a first Olympic berth.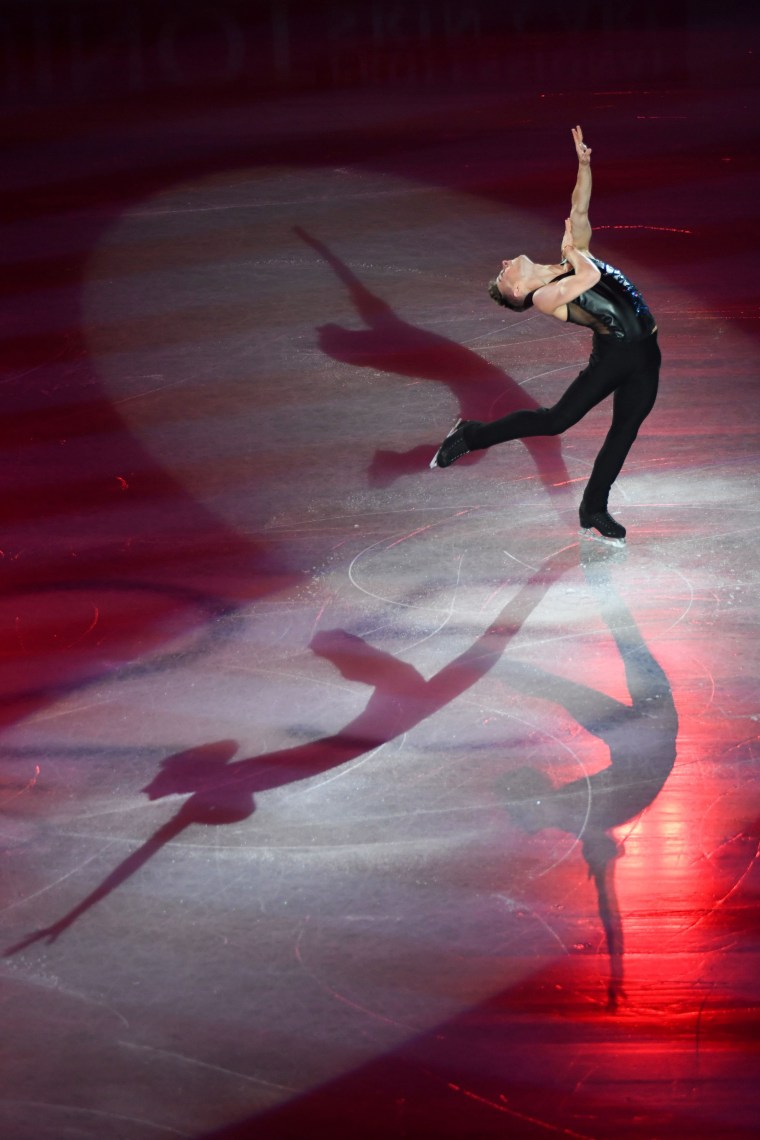 He thought he was handling things well while sidelined and watching the competition. Then he realized he'd consumed a bottle of white wine.
Now 28, he has another chance at an age many skaters have called it a career.
Rippon's comeback has taken constant mental work, too.
"Oh, hell yeah," Rippon said. "Because at first I was like 'it's all over.' Actually at first when I broke my foot I remember immediately I saw this little window and I looked out the window and I was like, 'I can do this.' I just saw literally, like the light. I was like, 'I can do it. This is going to be my comeback story.' That was my mindset right away, and I never lost it for a second."
The injury didn't happen in an Olympic year.
"I have one year that nobody else has. And it's going to make me stronger. It's going to make me better, and this is my comeback story to be on the Olympic team," Rippon said.
His mom, Kelly, noticed.
"Joy I think can be defined in so many ways, and part of it is relief," she said. "When you're asked to do something and you know you have invested enough to merit that or to feel confident, it's joy ... satisfaction mixed with some relief. He had a really big challenge with his broken foot."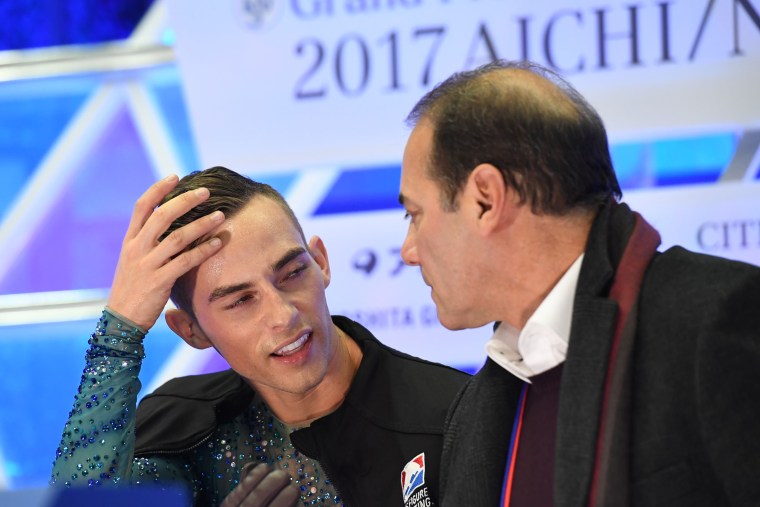 Rippon knows the heartache of being so close. Rewind four years ago, when he came down with the flu a week before qualifying ahead of the Sochi Games after going in as a favorite to reach his first Olympics.
At first, he no longer wanted anything to do with skating. That failure eventually fueled him. He began by skating for five-minute stretches, then gradually extended his time on the ice — until, again, it was the place he felt he most belonged and felt happiest.
"Having the ice kind of taken away from me, it's really given me a new appreciation and a new love for being able to do what I love do to, because I know that doing something like this isn't forever," he said. "It's very special, I'm very lucky and I feel so fortunate. So when I go out there and I compete, especially this week, I just feel so ready and so confident and so lucky."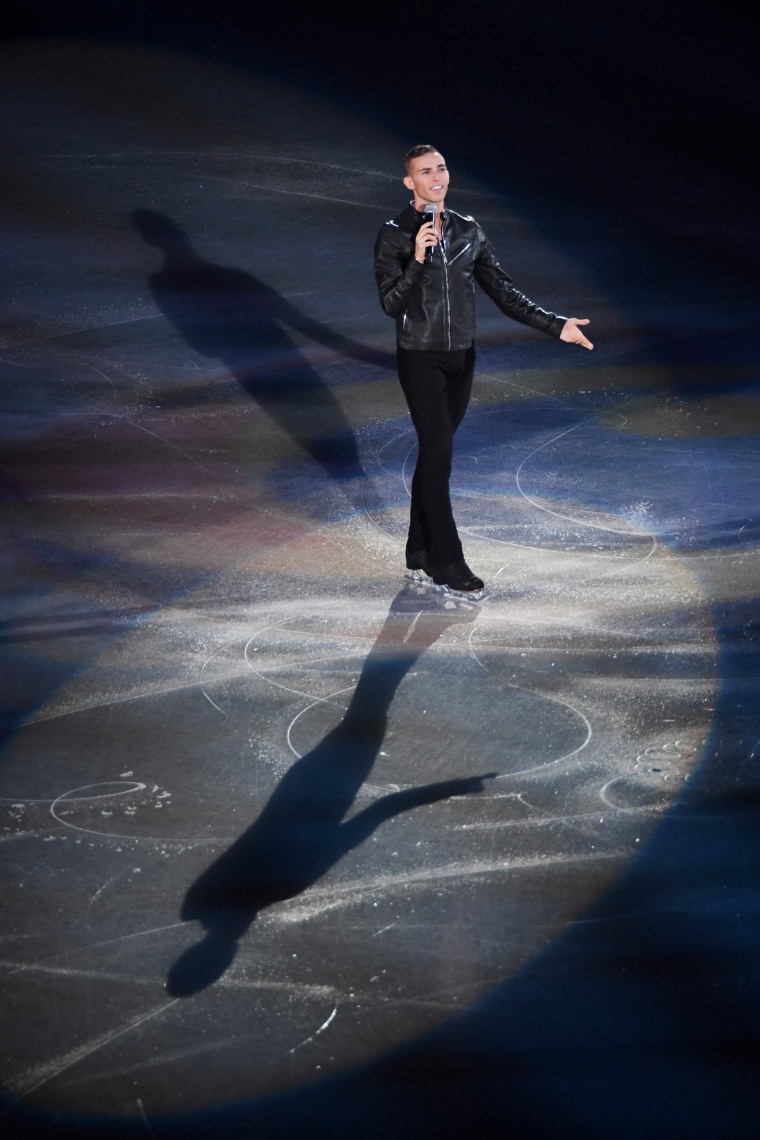 Rippon needed four months to recover from the broken foot and severe ankle sprain, spending a significant stretch at the Olympic Training Center in Colorado. Rippon begins with Thursday night's short program, and when he competes in the free skate Saturday, it will be the anniversary of his injury.
"So, you know what? I am reclaiming my time," Rippon said, with defiance.
Now, his joy on the ice is evident. He claps for each of his competitors during practices, encourages with pats on the back, and even shared the final bow with Daniel Kulenkamp after their training session ended at SAP Center.
Rippon got to close down the rink at Rockefeller Center — "a bucket list" item, his mother says. He came out as gay in 2015.
Now, Rippon is healthy and so ready to make an Olympic team at long last. And if he does, he will make history, too.
An openly gay man has never competed for the U.S. in the Winter Olympics, and it's been 14 years since one did in the Summer Olympics. Rippon is now one of two out male athletes competing to qualify for the Pyeongchang Games. He is joined by freestyle skier Gus Kenworthy, who came out publicly after winning the silver medal in Sochi.
"In the last four years I've really come into my own as a person and as a competitor," he said. "And I think because I have really come into my own in my personal life and off of the ice that it's really made me such a strong competitor, because I trust myself, and I believe in myself. And I think that my most dangerous weapon is sometimes my unwavering confidence in myself."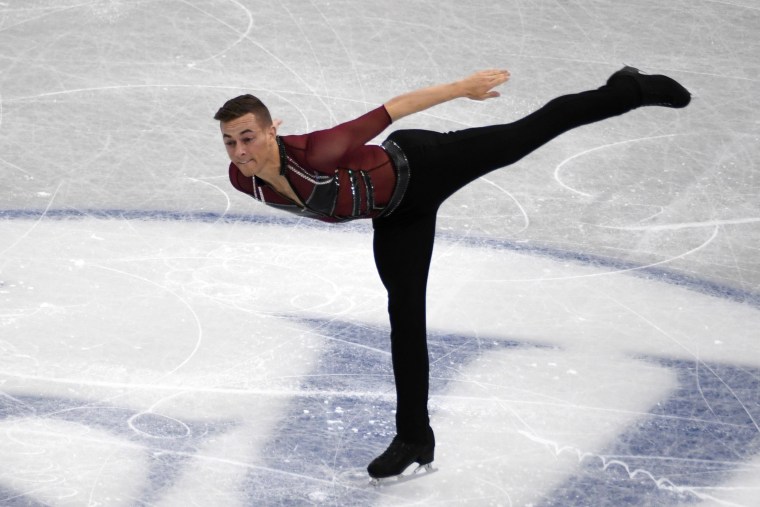 The oldest of six kids raised by a single mother since 2003 in tiny Clarks Summit, Pennsylvania, Rippon also is the oldest man competing in San Jose this week for one of three spots on the team for next month's Olympics in Pyeongchang, South Korea.
"I love it," he said, "and I think age is just a number."
Sharing his stories of failure, whether on his personal website or in interviews, reminds Rippon how much he has grown through each fall and triumph.
"It was healing, actually," he said. "I'm definitely the kind of person that likes to wear my heart on my sleeve, and when I go out and I compete, I like that the audience really knows who I am. I like that the judges know who I am as a person. I like that they know what I represent, the ups and downs that I've had, because I think that they make me really strong."