SPOILER ALERT: If you're not caught up on "Game of Thrones," save this for later.
Ever since the Greeks first told the tale of Persephone returning from the Underworld, spring is generally seen as a time of hope, rebirth, and renewal. But for at least 8 million viewers in the U.S., spring has, in recent years, taken on overtones of murder, magic, ambition, incest, torture, and war. For the fantasy fan, spring is simply the season of Game of Thrones.
But it can be difficult to be a queer fan of the show. To put it simply, I'm not so sure this show is a great friend of the gays. There have only been a handful of LGBTQ characters in this sprawling landscape – and while I suppose it's worth celebrating the fact that different sexualities are indeed present in George R. R. Martin's universe – they're not always treated so well.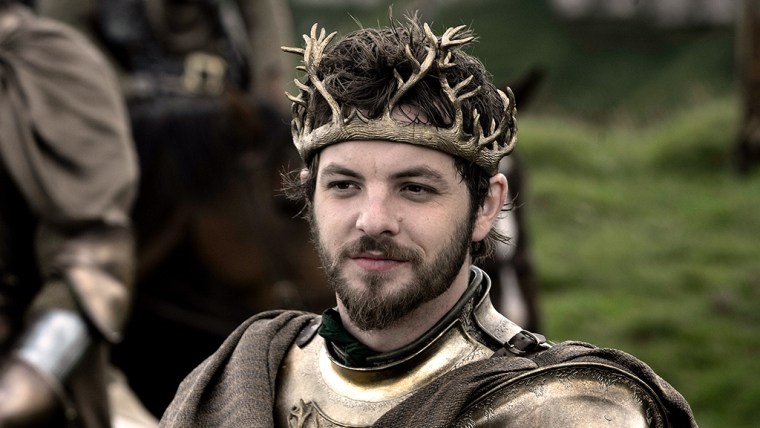 For starters, they never seem to last for long. The first gay character we met in the world of Game of Thrones was Renly Baratheon, brother of King Robert Baratheon. After Robert died, Renly married his boyfriend's sister to embolden his own claim on the throne, but was killed in Season 2 by a shadow demon baby (don't ask) that was conjured by a priestess in league with his other brother, Stannis. Renly was widely perceived as an honorable, handsome and charismatic man, but we never really got a chance to know him well: He was killed off after only eight episodes.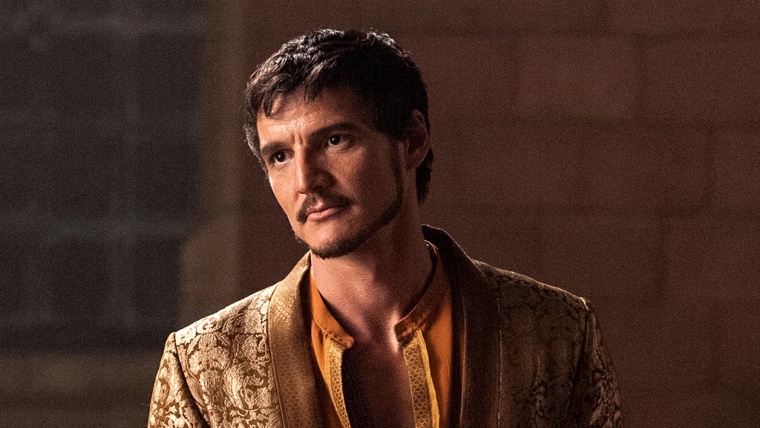 Even more handsome and more charismatic was Oberyn Martell, from the exotic city of Dorne. Oberyn was bisexual, which seems to be just as controversial in Martin's fantasy world as it is in our real one. When a young man he's just bedded tells him that "everyone has a preference," he responds by saying, "then everyone is missing half the world's pleasure." Sadly, Oberyn was only around for seven episodes before being killed by a giant during a trial by combat.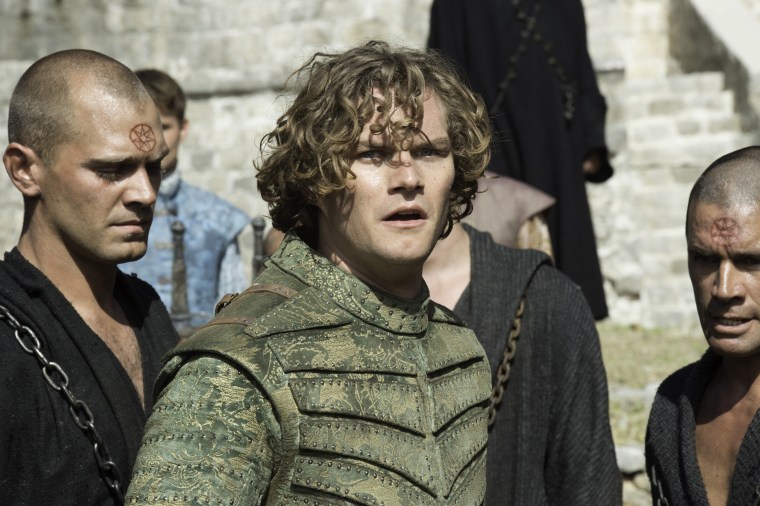 Then there's Loras Tyrell, who, remarkably, is still alive after 20 episodes across six seasons. Sadly, he's the least interesting of the three by far and the most prone to cliché. Since homosexuality isn't widely accepted in the society Martin has created, Loras is closeted and finds himself engaged - against his will - to several female characters, including the beautiful, young (though at the time, hopelessly naïve) Sansa Stark and the cruel, ruthless Cersei Lannister (who is closeted herself, although her secret lover is actually her twin brother). These days, Loras is in prison, held by a religious cult for the crime of being gay. He's been there since the fourth episode of last season, and by all appearances is a broken man.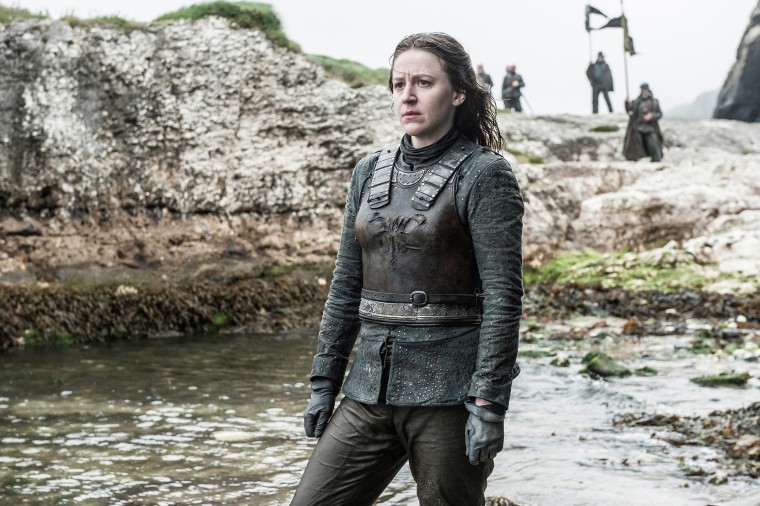 And finally, on Sunday night, lesbianism finally came to Westeros. Yara Greyjoy, eldest daughter of House Greyjoy, who hopes to depose her uncle and rule the Iron Islands as its first queen, was seen enjoying the company of a half-naked concubine. We first met Yara in Season 2, and she's only been seen in 10 episodes, but only last night did we discover that she enjoys the company of women. It will be interesting to note if this discovery is setting us up for yet another tragic ending for a queer character.
Queer or not, there are many strong and powerful female characters in Westeros. In fact, this is where the show succeeds wildly. While its three gay or bisexual men have all found some way to be killed or punished in ways that almost seem reminiscent of the 1950s, the women of Game of Thrones show absolutely no interest in traditional gender roles.
Brienne of Tarth, for example, is a skilled knight, who has found herself in the employ of such notable figures as Catelyn Stark, Jaime Lannister and Catelyn's daughter Sansa. Arguably, the show's strongest woman, Daenerys Targaryen, is unapologetic in her quest for power, and unlike her modern American counterpart, is never referred to as "shrill" or told she should "smile" more. Sansa Stark has grown from an impetuous, immature teenager to a courageous defender of her home and family. Her younger sister, Arya, has a knack for survival equaled only by a deep sense of morality. While not an exemplar of morality, there is something about the cruelty and tenacity of Cersei Lannister that inspires a kind of awe, if not respect. Olenna Tyrell may look the part of a loving grandmother, but that didn't stop her from killing a king on his wedding day to save her granddaughter from marrying a psychopath. Indeed, if there is any hope for Yara Greyjoy's continued survival, it's that the series seems much fonder of its strong women than it is of its gentler men.
There isn't much you can count on in the world of Game of Thrones. Your favorite character could be dead next week, and fortunes can turn on a dime. One thing you can bank on, however, is that you don't have to be a male to be badass, and fierceness abounds. Maybe George R.R. Martin likes us more than I gave him credit for.
Nah. (But I'm still watching.)