File this piece away in the category of pure conjecture. I think it's important to start there. As what I'm offering is a theoretical assessment based on numerous conversations with others as well as my own life experiences throughout the years. With that disclaimer, I move forward.
I read with great interest the story of Elena Delle Donne. This is a woman who is arguably the biggest star in the WNBA. She led the league in scoring at better than 23 points per game in 2015. She's just two-tenths of a point behind former UConn standout Tina Charles for the league lead in scoring this year as the two headed off to Rio for the Olympic break. Oh yeah and by the way, she's lesbian. I say "by the way" because that is precisely the manner in which Delle Donne opted to reveal to the world that she was happily engaged to another woman. No grand display … No cake being shoved in anybody's face. She mentioned she was partnered as casually as one would point out the color of their eyes or the size of their feet. Is that a jab at Michael Sam? You may see it that way. It's your choice.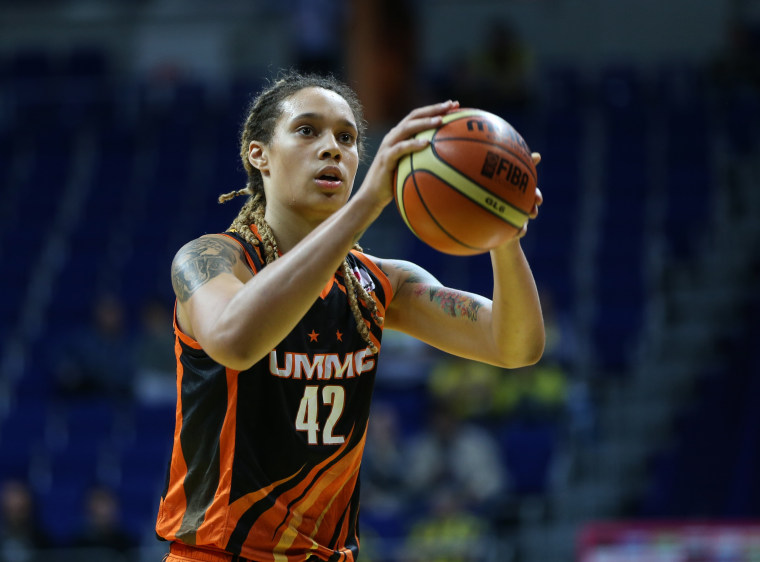 In making her declaration (in a non-declarative manner) Delle Donne joined a couple of her teammates as openly gay athletes for the 2016 Summer Olympic Games. Brittney Griner has held a very public profile since coming out in April of 2013 just after the end of her collegiate career at Baylor and just prior to the start of her WNBA career in Phoenix. She was briefly married to another WNBA player, Glory Johnson. Their split was public. That is the way Griner has chosen to live her life. Her images are often splashed all over Instagram and often in the most provocative of ways. Seimone Augustus is also a member of Team USA. She's also a member of the same "team" as Griner and Delle Donne. She came out in 2012 and was an outspoken advocate for the passage of same-sex marriage legislation in Minnesota where she plays for the Lynx.
Delle Donne has already made this much clear. She will not be parading around her fiancé for the sake of the media, or anybody else for that matter, she told Vogue magazine.
"As the future keeps moving on, I don't plan on having our relationship out in the public and all this media on it," she said, "but obviously there's excitement right now because people see it for the first time."
The "coming out" of Delle Donne got me thinking about the composition of gay athletes in American professional sports and how/why that has come to be.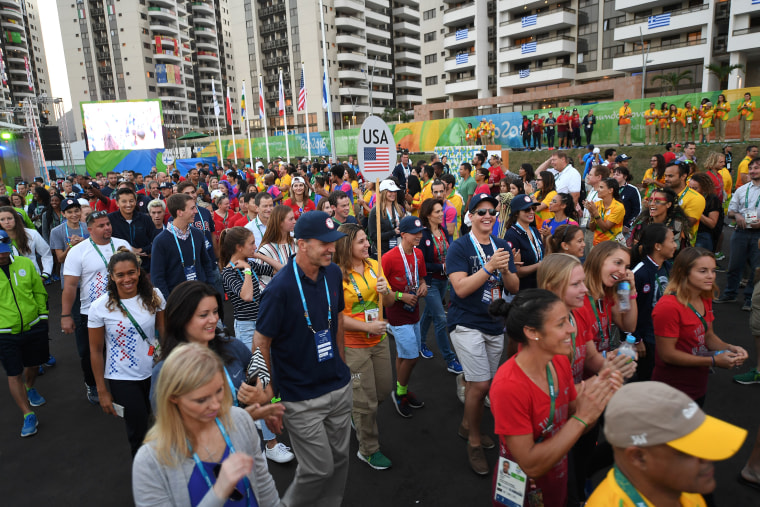 "Where My Boys At?"
The United States Olympic Team is comprised of 554 athletes, eight of whom are openly gay. All eight of them are women. The fact that the eight openly gay athletes are all women falls very much in line with the trends around our professional sports landscape in the United States.
While plenty of women have had no problem coming out publicly in the WNBA and women's tennis, the same cannot be said for their male counterparts. And while the stories of Jason Collins, Robbie Rogers and Michael Sam have stirred emotions and started a conversation, that conversation has largely hit a dead end in men's professional sports. I have been enlisted with the task of answering this question. WHY?
I've spent the last 20 years in the media. Some of those years have been spent as a journalist but the last 13 have been spent more in the role as a TV pundit or sports-radio talk show host. Those travels have taken me in-and-out of professional and collegiate sports locker rooms as well as the media rooms and press boxes of arenas far and wide among my peers. Discussions with those peers along with my time spent around professional athletes has helped to shape my theory on why the women's professional landscape is littered (for lack of a better word) with openly gay athletes. In the meantime, the men's realm is filled with closeted guys running around as DL-Athlete on Grindr. By the way, no photo=no chat.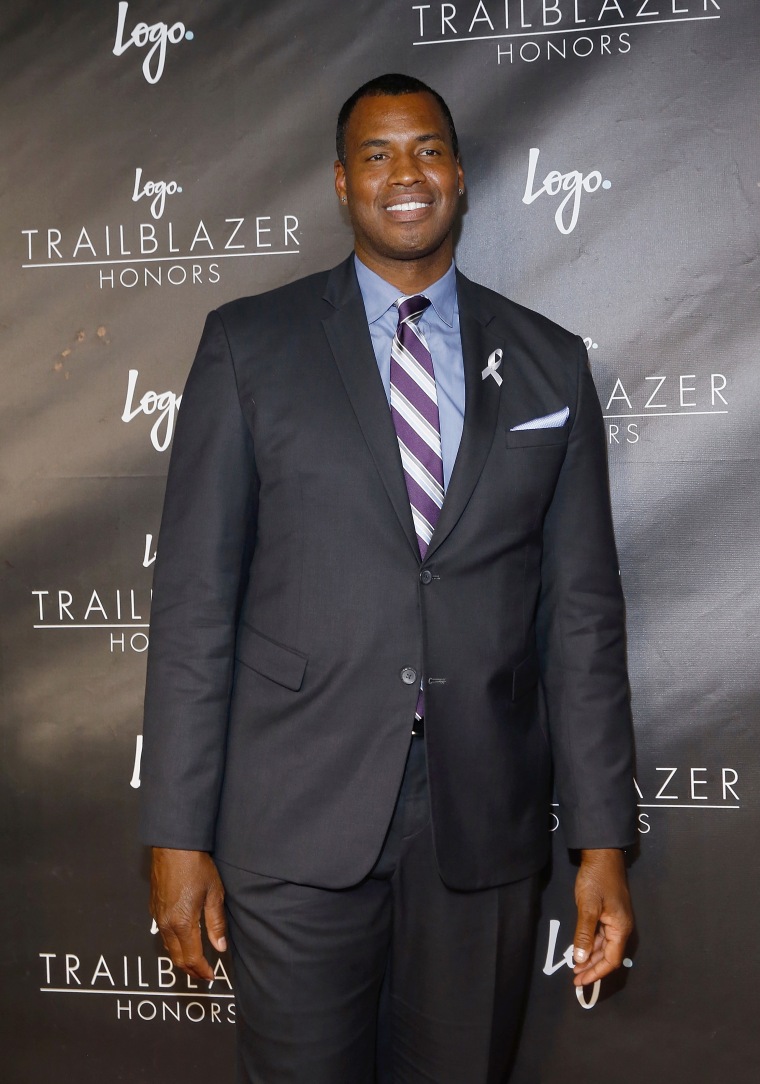 In the last couple of years, I've felt as if there was a missing piece to the equation as to why we still haven't had the breakthrough moment that many expected after the brief headlines captured by Jason Collins, Robbie Rogers and Michael Sam. We've all heard the myriad of comments as to why we haven't seen more openly gay athletes since those three men proudly and publicly declared their sexual orientation. The potential loss of endorsements, star power and machismo-like culture have all been thrown out as potential reasoning for why we haven't seen anybody come out in the pro ranks since Michael Sam in 2014.
Social movements such as "You Can Play" have created awareness for acceptance. But that movement seems to be creating more opportunities at the high school level and marginally at the collegiate level. Yes, major league sports are trying to lead the way. Yet those same major league sports (NBA, MLB, NHL and NFL) have yet to yield an openly gay player that has stuck around for more than a few minutes. Robbie Rogers in Major League Soccer is largely an unknown. Some of that is because soccer hasn't taken hold here yet. He also has scored just 15 times in 9 seasons in MLS.
So WHY? Why is the women's sports landscape so much more at ease with its openly gay athletes than the men's world. My theory is ultimately a practice in the process of elimination. Start with the athletes themselves. While there are no doubt some that are so repressed emotionally as a result of things such as upbringing and social settings during their formative years, the world is far more accepting now of the LGBTQ movement than at any point in our nations history. So I eliminate that as the cause for not a SINGLE athlete coming out in a team sport since 2014. Endorsement dollars? Many companies are courting the LGBTQ community these days. They want our money. They need our money. And as for the machismo culture that many point to? Have you seen the way Russell Westbrook dresses? Enough said.
Where I think the problem ultimately lies is with the agents that represent the athletes. But it doesn't stop there. Team general managers and ownership are also culpable. I'll explain WHY beginning with the agents. They can be highly influential, especially when it comes to young rising stars and potential role players that are just entering the league. Cultivating an image is a big part of what a representative will do for a player. From social media to endorsements and more. The right agent will have his hand in building these platforms for a player to rise on. Does an agent want the "headache" of trying to represent a player that might be living an "alternative lifestyle" to what the rest of the league is living? I would guess not. But why would an agent feel that way? That takes me to team management and ownership. While younger owners are interspersed throughout major league sports, the old guard still handles the lion's share of professional teams. The tentacles of that old guard extend throughout many facets of the various sports leagues. TV deals, rules of play and collective bargaining all begin and end with influential owners. We like to think that league commissioners are the ultimate arbiters of what is best for their leagues. But at the end of the day, the commissioners serve at the pleasure of the owners.
So while Adam Silver or Rob Manfred can push for inclusion within their sports, what the owners ultimately do (when it comes to that inclusion) is almost entirely up to them. Take the Rooney Rule as an example. In 2003, the NFL adopted a policy that required teams to interview minority coaching candidates for head coaching vacancies when they become available. And sure, in 12 seasons, the Rooney Rule has led to the hiring of 14 minority head coaches. Still, these are modest results. Yes, the mandate is there. But often times, owners conduct obligatory interviews before moving on to the candidate that they really want.
I can see many of you reading this and asking the question "But Jason, how do you know what an owner or general manager thinks regarding a gay player on their roster?" My answer:
I could go on with many more examples but this thing is already long enough, and I don't get paid by the word. While a couple of examples involve race, the others involve sexual orientation. Whether it's race or sexual orientation, the examples show a culture that lacks sensitivity toward both. And again, while some younger, and surely more open-minded owners are starting to enter the sports world, close-minded attitudes are sure to be pervasive near the top of the food chain with many teams. I also believe that whether subtly or not so subtly, owners and GM's, who congregate and communicate with agents frequently have created an impression where agents are probably advising an athlete against revealing one's sexual orientation.
Bringing this full circle … Elena Delle Donne can casually reveal that she is a lesbian and happily engaged. She can do so because (rightly or wrongly) many people operate under the stereotype that most female basketball players are lesbians. Hackneyed though this may be, but it's a perception that seems to make everybody more comfortable before they ever accidentally flip the channel to a WNBA game. That same assumption will never exist in any of the major league sports that males participate in. Heck, I'm in the sports media, and do you know how many times I've had a fellow broadcaster say: "Wow! I never would have guessed you were gay."? If its difficult for me to fit in just as a guy talking about sports, imagine how hard it could be to fit in with grown men playing them at the highest level.