American figure skater Adam Rippon has qualified for the 2018 Pyeongchang Games, making him the first openly gay U.S. athlete to ever qualify for the Winter Olympics. The 28-year-old Olympics rookie will be joined in South Korea by fellow American figure skaters Vincent Zhou, 17, and Nathan Chen, 18.
Rippon may also be, according to research conducted by LGBTQ sports site Outsports, "the first publicly out gay man ever selected to a Winter Olympics team from any country in any sport."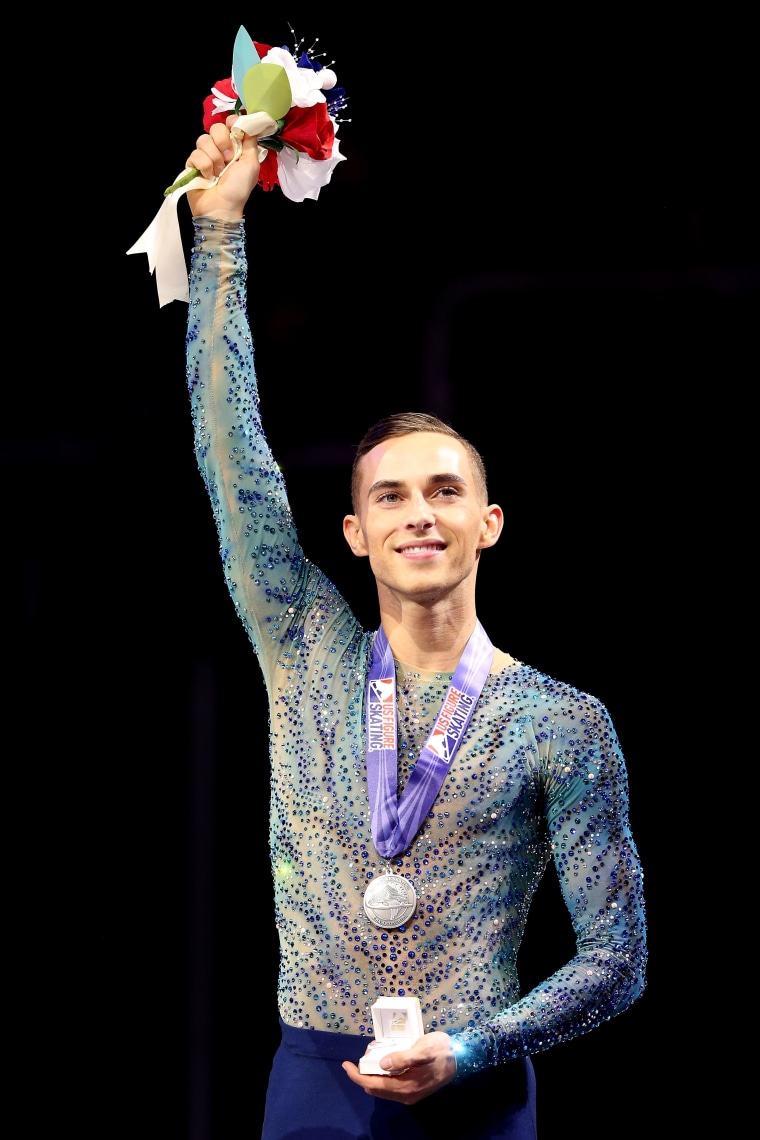 In the rink, Rippon is graceful, able to execute the esteemed "quad lutz," a quadruple spinning jump once thought impossible. Off the ice, he's a firebrand — and one who does not shy away from his sexuality.
"I was recently asked in an interview what its like to be a gay athlete in sports," he tweeted. "I said that it's exactly like being a straight athlete. Lots of hard work but usually done with better eyebrows."
Even before he officially made the Olympic team, the former U.S. champion, who suffered a broken foot last year, was confident he was a shoo-in.
"I've proven time and time again that I'm one of the most consistent skaters in the world. I'm a leader. I'm ready for this. There is absolutely no reason I shouldn't be on the Olympic team," Rippon said in a teleconference prior to last week's U.S. Figure Skating Championships in San Jose, California. He added that the only way he could imagine not making the team would be if his competitors' mothers were "on the selection committee."
At nationals, Rippon embraced his role as a trailblazer and told reporters " it's so important for you to be proud of who you are."
"I don't care what other people think about me," he explained. "I'm able to go out there and be unabashedly myself. I love myself."
While Rippon is the first openly gay man to qualify for the U.S. Winter Olympics team, he is unlikely to be alone in making history in Pyeongchang this year. American skier Gus Kenworthy, who came out publicly after winning the silver medal in Sochi, is also expected to qualify for the Winter Games.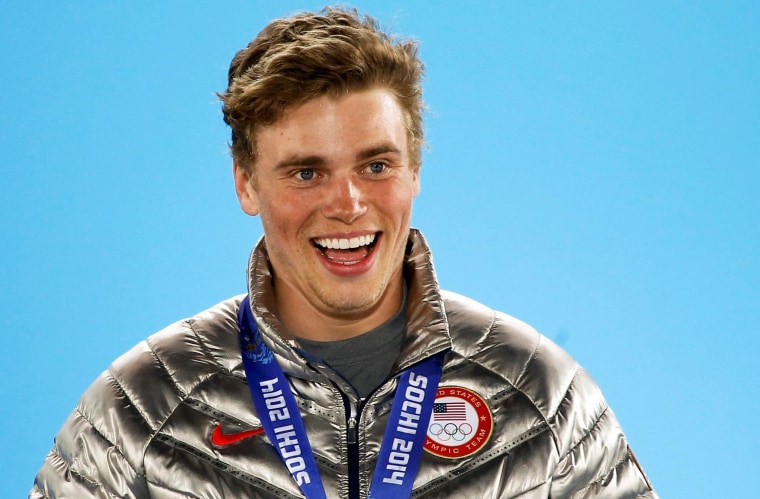 Eric Lueshen, co-founder of LGBT SportSafe, an inclusion program for LGBTQ people in sports, said Rippon and Kenworthy being present at the Winter Olympics will be "highly significant" and will help humanize LGBTQ people in an arena that isn't known for being accepting.
"The difficulties most closeted or out LGBTQ athletes experience stems from a struggle to express themselves in sports culture," Lueshen told NBC News. "You have to be seen to be understood, and visibility challenges stereotypes."
While an openly gay man has never competed for Team USA in the Winter Olympics, a few have competed during the Summer Games, but the list is short — very short. Robert Dover, an equestrian who competed in six Olympics until retiring in 2005, was the first. He came out in Seoul in 1988 during his second Olympics, and then was joined by fellow equestrian Guenter Seidel in 2004. Then there was openly gay diver Patrick Jeffrey, who competed in the 1996 Olympic Games in Atlanta.
The 2016 Rio Olympics had a record of 56 publicly out LGBTQ athletes competing, nine of them American, according to Outsports. Of those nine Americans, however, none were men.
The Winter Olympics are set to air on NBC beginning February 9.