There is nothing worse than the wounds inflicted on us by our families. When those whom you believed you could trust turn on you and flatly reject you, the feeling is one of utter anguish. To my surprise, that's precisely what I felt when I read the words of the Nashville Statement on Tuesday morning.
This statement, released by "The Council on Biblical Manhood and Womanhood" and signed by more than 150 of the nations leading conservative Christians (a few of whom are on Trump's Evangelical Advisory Board), aimed to attack and condemn just about any aspect of sexuality, gender identity or relationship that doesn't fall within the patriarchal, heteronormative worldview of it's fundamentalist signatories. The articles of the Nashville Statement condemned not only gay marriage, as usual, but took aim at intersex, polyamorous, transgender and gender-nonconforming people in a way that hasn't been seen before.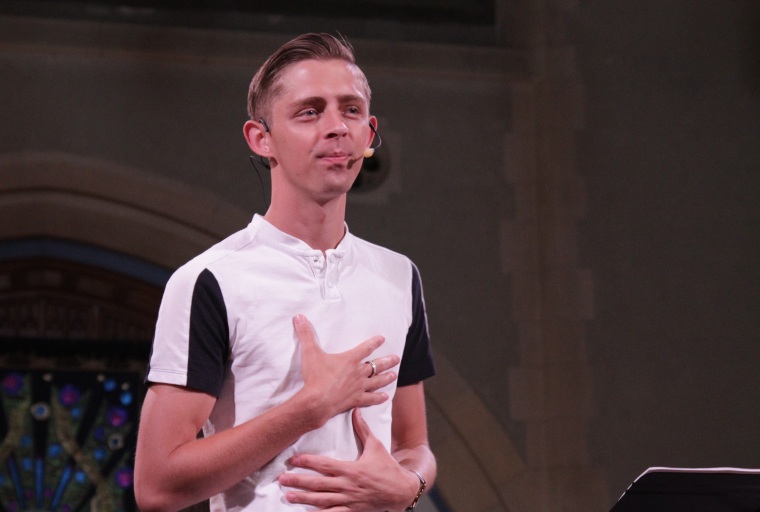 It's been quite a while since I've been a conservative evangelical. After coming out four years ago, I went through the first round of public rejection and shaming from the evangelical community. But for the past few years, I have been engaged in working to change the hearts and minds of the religious community that raised me. I've seen tremendous signs of hope — dozens of pastors repenting of their exclusion and opening their church to embrace all LGBT+ people — and I have also witnessed the unimaginable harm done by fundamentalist communities to LGBT+ youth in their midst. As recent as last week, I have continued to enter back into evangelical spaces as a known LGBT+ Christian activist in order to spark conversations and slowly turn the dial of change. It's a bumpy road, but one that has very much been worth it.
But when I read the Nashville Statement on Tuesday morning, I felt like I had come to a turning point. If in 2017, in the midst of all of the dire issues facing our nation and our world, evangelical leaders felt that the best use of their energy was to issue an uncalled for statement solidifying their condemnation of LGBT+ community with stunning clarity, I felt like I had little reason to engage with such people. While documents like the Nashville Statement get a lot of press, there is nothing truly original or surprising about any of it. All of the signatories have been barking out the same condemnations for decades, and even though it specifically addresses topics that haven't been directly confronted before, none of the positions are surprising. But they are nonetheless infuriating.
They're infuriating because they so clearly perpetuate false information that will be used to abuse and exclude LGBT+ youth from churches, schools, and families. They are infuriating because they give theological justification to the actions of this immoral President and his un-American actions that further marginalize the LGBT+ community. They're infuriating because thousands of lay people will mindlessly digest this information and spread it through their churches. They're infuriating because they paint a picture for the world of Christians that do not represent the growing majority of people of faith who are thoroughly inclusive.
Related: Evangelical Leaders Release Anti-LGBTQ Sexuality Manifesto
That's why, after reading this despicable statement, I decided to draft Christians United, a statement of Christians who support LGBT+ inclusion in the Church and society. In our statement, we unashamedly name and condemn non-inclusive religious teachings as psychologically harmful to LGBT+ people, as plenty of studies show. In our statement, we declare that all those who faithfully seek to follow in the way of Jesus must embrace the diversity of LGBT+ people as a reflection of God's own creativity. In our statement, we declare that the future of the Church will be one in which LGBT+ people are embraced and celebrated at every level of leadership. Our statement is the exact opposite of everything the Nashville Statement represents, and I believe that our statement is reflective of the direction of a majority of Christians in our world.
Just look at the signatories. Within eight hours of the statement being live, Christians United had 800 signatures of Christians from around the world that support the message of inclusion. We have the backing of the presidents of some of the most prominent denominations in the country, the most prestigious seminaries and the most popular spiritual influencers in the world today. Compare this to the mere 150 signatures that the Nashville Statement rolled out on Tuesday, primarily from white, fundamentalist men over the age of 50. Their statement represents the last breath of the tired old exclusive teachings of Christianity, while ours platforms the prophets and leaders that are leading a modern reformation for justice and equity, not just in the church, but in every level of our society. The Nashville Statement is a dark echo from the past, but Christians United represents the bright future that the church of Christ is being called to step into.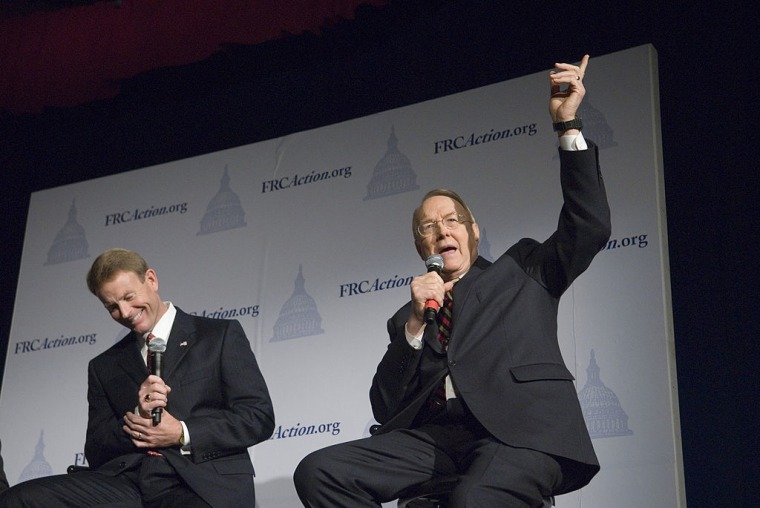 As I sat at my desk and watched the signatures roll in, the pain I experienced from reading the Nashville Statement began to fade away, and I began to experience a deep, resonating excitement and hope. Maybe it is true, after all, that the next generation of LGBT+ youth will come of age in a world where Christians are known for our celebration and embrace of people with queer identities, not for our demonization and exclusion of them. Maybe the resurgence of hate and bigotry we're seeing in our world right now, in government, in society, and in religion, is truly and finally the last breath of these toxic ideas, and maybe, just maybe, we are waking up to the systemic oppression that has held us hostage for centuries.
Maybe, just maybe, a new kind of Christianity is being birthed before our eyes, and those of us who have been so hurt by those bearing Jesus' name might once again find hope, healing and a deep sense of family as we step into our rightful place in the Church.
May it be.
Brandan Robertson is a pastor, author, thought leader, and contemplative activist working at the intersections of spirituality, sexuality and social renewal.