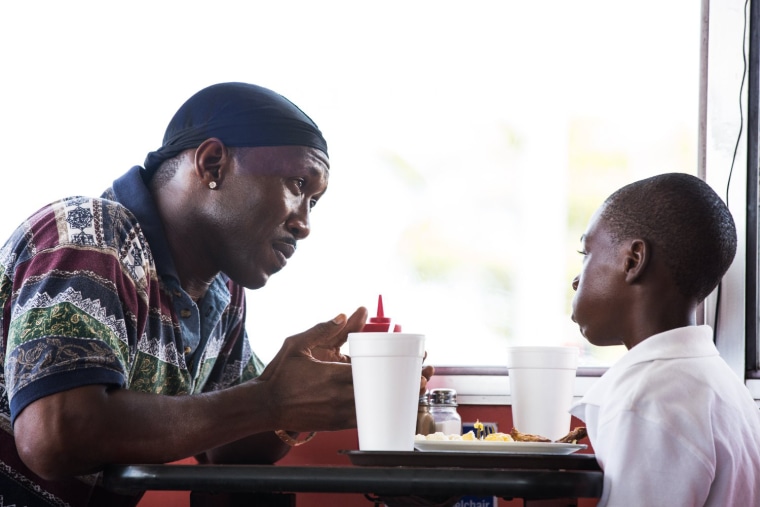 Groundbreaking LGBTQ film "Moonlight" may not win Best Picture at the Academy Awards, but its impact will be felt long after this year's Oscars. As tough as a loss might be for the film's many fans to swallow, we should find solace in the fact that this subtle, quiet film revealed the inner life of a Black gay man in a way that has never before been seen in mainstream film before. The explosion of "Moonlight" is the first time Black LGBTQ people have been seen on a scale as large as the Oscars.
The work of Barry Jenkins and Tarell Alvin McCraney takes us into the soul of lead character Chiron, and in doing so reflects our own humanity back at us. The movie is so restrained, so beautiful and so important that its existence is something of a miracle. Immediately, the rapturous reception to "Moonlight" sparked Oscars talk, and it was rewarded with multiple nominations. However, in conversations with friends and colleagues, I found myself repeatedly warning against an audience so eager to see themselves reflected onscreen validating this work through the lens of Oscar wins.
Related: Tarell Alvin McCraney: The Man Who Lived 'Moonlight'
A 2016 LA Times study found the voting members of the Academy of Motion Picture Arts and Sciences are 91 percent white and 76 percent male. Though strides to diversify the Academy have been well publicized following the #OscarsSoWhite debacle, it's still not exactly a paragon of inclusion. It would be nice if all those white men were as enthusiastic about "Moonlight" as actor/director Mark Duplass, but it will likely join a long list of films that were ultimately just too groundbreaking to take the big prize — but live on to become cinema classics anyways.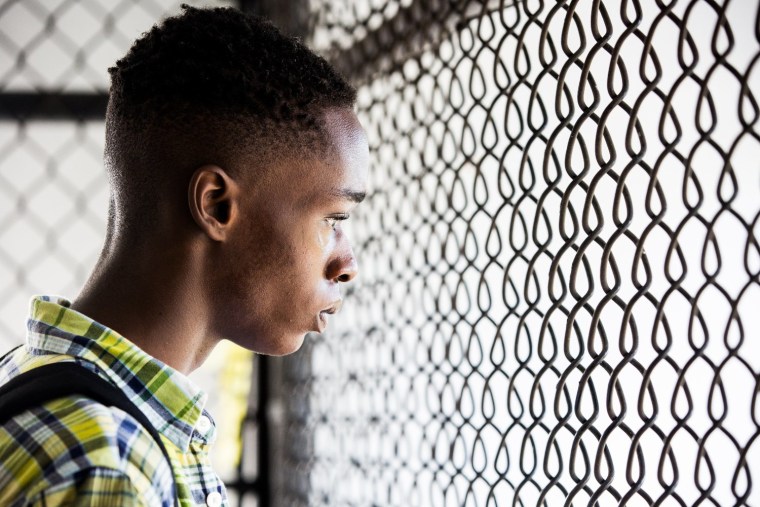 Classic gay love story "Brokeback Mountain" was nominated for Best Picture at the Academy Awards in 2005 but didn't win, and Spike Lee's racial molotov cocktail "Do The Right Thing" wasn't even nominated for the top prize in 1990. Both films have since become classics, and the films that won Best Picture the years they were passed over have since faded out of the public consciousness. When's the last time you thought about "Crash" or "Driving Miss Daisy"?
Related: #OscarsSoBlack: 'Moonlight,' 'Fences' and 'Hidden Figures' Get Nods
Films that tackle race ("Do The Right Thing') and sexuality ("Brokeback Mountain") in challenging ways rarely — if ever — win the big prize, and the legacy of "Moonlight" will not be as a Best Picture Academy Award winner but as a film that forever changed cinema by bringing the lives of marginalized Black gay people to the forefront. That uniqueness will likely make it too challenging for the Academy to accept, and they'll likely bestow the night's biggest honor to "La La Land." "La La Land" is a highly enjoyable movie, albeit a movie by Hollywood about Hollywood that places whiteness and heterosexuality dead center — exactly where the Academy likes it.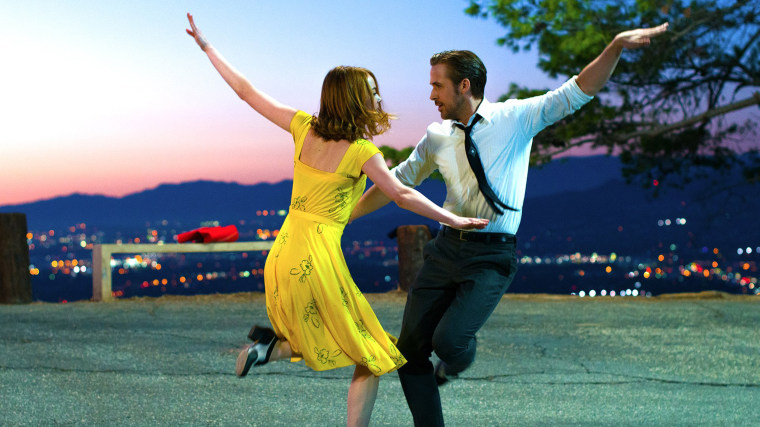 We so often see young, white heterosexuals fall in and out of love onscreen that perhaps the only way to make it seem fresh on screen is to have them sing and dance, but the story of Chiron is one that is rarely seen even though it is one that plays out in the streets of America every single day. The film's portrayal of a young Black man burdened by a witches brew of poverty, toxic masculinity and burgeoning homosexuality is something uniquely different from the norm of Hollywood filmmaking.
Related: No LGBTQ Film Has Ever Won Best Picture. Could 'Moonlight' Be First?
The power of "Moonlight" isn't in awards or praise, though Jenkins is heavily favored to win a much deserved Oscar for Adapted Screenplay. The power of "Moonlight" will be in all of the people who will experience this timeless, seminal film in the coming years. "Moonlight "will be rented, streamed and discovered by young LGBTQ people of all colors who will finally see a coming of age story that they can identify with. It will be watched in LGBTQ youth centers, it will captivate young people who discover it and it can provide a much-needed bridge for parents — especially African-American parents — to their gay or questioning children.
Chiron has no "white savior" in his life. He only has himself. Ultimately, that is enough. Perhaps the lesson here is not to make the Academy "Moonlight's" white savior, but to own it and treasure it as the classic it is on its own terms. Academy Award or no Academy Award, "Moonlight" is ours. It is already a treasure, so there's no need for it to bring home the gold.