Every day, America's 1.4 million LGBT business owners create jobs, innovate industries and strengthen the American economy. However, there is no prohibition on using tax dollars to discriminate against such businesses; currently, no policy exists to prohibit the federal government from discriminating against LGBT-owned businesses in its procurement practices. The time has come to fix that problem and prohibit discrimination against LGBT businesses in federal contracting as a step toward their full inclusion in federal procurement opportunities.
This issue touches me personally. I am the EY Global Vice Chair, Public Policy, and global sponsor of our diversity and inclusiveness efforts. EY is proud to support the National Gay & Lesbian Chamber of Commerce. And I am also an executive who is gay. In all of these capacities, I have gotten to know LGBT entrepreneurs from across the country. I have heard their triumphs in achieving major successes after they are certified as LGBT-owned. But I have also heard their fears about seeking or losing government contracts because of the lack of protections for them as members of a community with a long history of discrimination. Ensuring nondiscrimination against LGBT businesses by our federal government makes good business sense.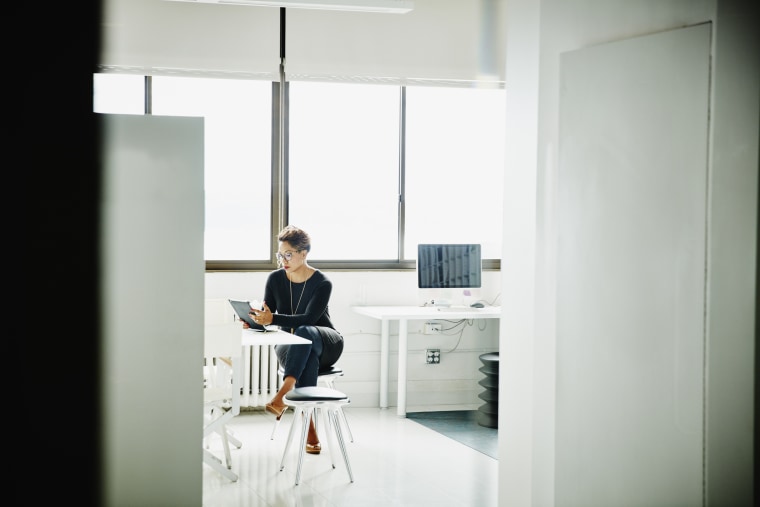 Right now, a federal procurement officer taking bids for, say, a cybersecurity contract at the Department of Labor could decide not to award that contract to a deserving transgender business owner simply out of fear, ignorance or prejudice. In such an instance, is national security worth jeopardizing over one person's bias? Should a contractor who specializes in nuclear storage really have to lie about the gender of their spouse in casual conversation?
I know how beneficial supplier diversity is to EY businesses. Diversifying our corporate supply pool has created a surge in competition, which fuels business growth and drives down prices. And allowing top-quality LGBT suppliers to provide the goods and services that keep our nation functioning will save taxpayers money that can be invested in expanding more small-business opportunities for all Americans.
But without protection from discrimination, too many talented LGBT business owners will continue not to pursue federal contracts, leaving valuable talent and essential resources on the bench. Additionally, our nation has always celebrated family-owned, legacy businesses. As the modern family continues to change in the wake of LGBT inclusion and acceptance, so too must the opportunities for those legacies to thrive.
RELATED: Multinationals Have Role to Play in Combatting Intolerance
Our nation deserves the finest goods and services from the country's best contractors, and if we have a system where that sort of procurement isn't being encouraged, that needs to change — and it needs to change now. Many LGBT-owned businesses already sell goods and services directly to hundreds of organizations, including mine — yet too few contract with their own government.
What I and many of my colleagues in the private sector are asking for is a seat at the economic table for all people, including people who are LGBT. Our economy will not continue to grow if we inadvertently limit an entire community's shot at building their own businesses. The Obama Presidency ushered in a new era of LGBT inclusion and opportunity. From the repeal of Don't Ask Don't Tell, to the protection of transgender students in schools, to the assurance that LGBT federal employees cannot be discriminated against, this Administration has indelibly affirmed a national commitment to equality. And, in the wake of the recent attacks on the LGBT community, this Administration has demonstrated tremendous resolve to protect and defend this vibrant, yet vulnerable, community.
I urge the Obama Administration to complete its strong legacy of ensuring LGBT equality by taking executive action to prohibit discrimination against LGBT businesses seeking federal contracts.
Beth Brooke-Marciniak is the Global Vice Chair of Public Policy at Ernst & Young. She is also the global sponsor of EY's diversity and inclusiveness efforts and an advocate for the benefits of inclusive leadership.