Oral arguments are set to begin Thursday for the lawsuit of a Minnesota woman who is suing her transgender teen daughter along with a variety of local school and health agencies.
Anmarie Calgaro's lawsuit alleges that healthcare providers treated her 17-year-old as an emancipated minor without her consent when the teen began receiving transgender medical and mental health services.
While the lawsuit centers largely on the state's lack of a clearly defined legal process for emancipation, Calgaro's unnamed teen daughter earlier told Mid-Minnesota Legal Aid attorneys that her mother had "made it known to him [sic] that she no longer wishes to have any contact with him," according to court documents.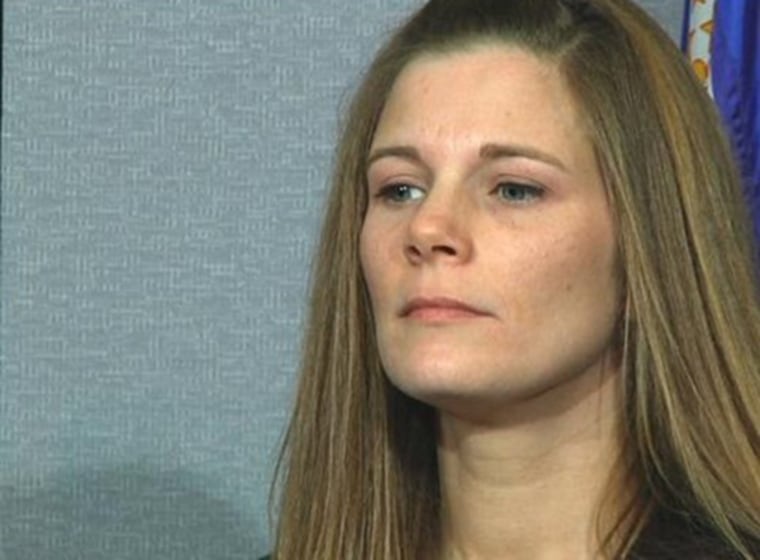 The resulting emancipation notice allowed the teen to make her own healthcare decisions. But, as it states in the complaint, Calgaro denies neglecting her child.
In a video of Calgaro's press conference the day the lawsuit was filed, she began to tear up while talking about the "shock" she felt upon discovering that her child was receiving gender-affirming medical treatment without her parental consent.
Related: Minnesota Mom Sues Her Trans Child Over Gender Reassignment
"The news that county agencies and health service providers, the school and other county and state offices were completely bypassing me came as a total shock," Calgaro said. "Why wasn't I even notified?"
Despite the allegations, it is still unclear just what exact treatment the child has received, and experts said it was highly doubtful any surgical procedures had taken place.
"Surgery is highly unlikely before 18," Jamison Green, a former president of the World Professional Association for Transgender Health (WPATH), the standard bearer for transgender health care policy, told NBC News in November.
Green noted that the teen in question has likely only been on hormone therapy for a year or less. And, he said, "In most cases, it's best to be on hormones for at least a year before surgery."
According to data estimates through the 2016 Minnesota Student Survey, there are approximately 6,580 transgender and gender non-conforming (GNC) high school students living in the state. If Calgaro's case is successful, it could impact healthcare policy for those teens.
But David Edwards, a member of the Minnesota group Transforming Families and the parent of a transgender child, warned that this kind of case could set up even more obstacles for parents who already struggle to get their kids care.
"Most of our families have the opposite problem, where they're trying to access care that they have a hard time getting approved because it's being denied in the first place," said Edwards, noting that his own insurance categorically excludes gender-affirming treatments for his daughter.
"If a child gets to the point where they can access medical services without their parents' consent, a lot of other stuff has happened in order to get to that point," Edwards said. "Medical providers aren't just handing out medication and services without parental consent — that's unheard of."
Calgaro's attorneys at the anti-abortion firm Thomas More Society — which also represents David Daleiden in his case regarding doctored Planned Parenthood videos — are seeking a jury trial. Oral arguments were scheduled to begin in 10 a.m. Thursday at the U.S. District Court in St. Paul.