Fifth Solomon describes himself as a hopeless romantic and says he's often drawn to storylines that explore the dynamics within LGBTQ relationships.
So when the Filipino actor and writer was approached by the popular Beijing-based gay social app, Blued, to create content for the Philippines, he immediately pitched a web series that had a gay character as its main protagonist.
"For the mainstream media, such as television, they're very conservative and safe. Gay themes are not fully accepted yet [in the Philippines]," Solomon told NBC News. "Most of the time, they only show gay people being the best friend of a protagonist and being funny. In a web series, there is variety."
Solomon eventually got the green light for the project, and the result was "Ur_Tadhana" — a five-episode web series that tells the story of a young Filipino vlogger named Yosef, who is unafraid to wear makeup and pursue his crush at his all-boys high school.
The series, which debuted in December, is building an online audience in the Philippines, and episodes posted on Facebook have been viewed over a hundred thousand times.
"Ur_Tadhana" is a part of a growing number of LGBTQ-themed web series that are finding audiences in Southeast Asia. From "Conq" in Indonesia to "My Best Gay Friends" in Vietnam, online platforms are allowing a generation of filmmakers and storytellers to develop episodic storylines revolving around LGBTQ characters that may be considered too risky or taboo for a traditional television format.
"It is easier to find [an] audience on social media, because you have more freedom with the content and your market," Solomon said. "In a web-series like 'Ur_Tadhana,' you could directly target your audience."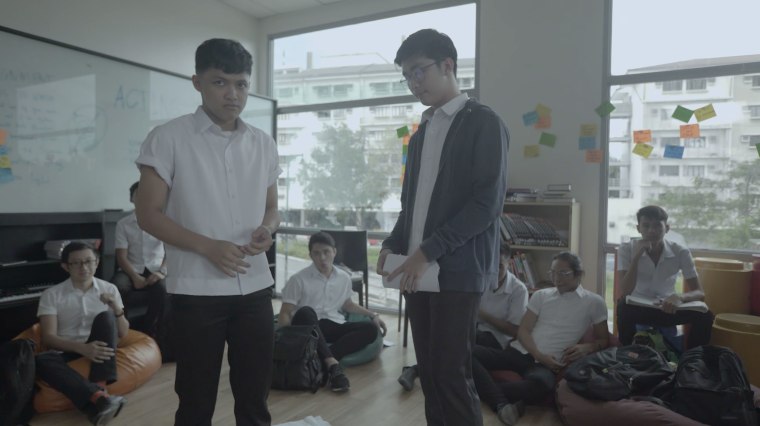 While Philippine President Rodrigo Duterte has recently expressed his support for same-sex unions, and there has been a recent push for passage of an anti-discrimination bill in the country, Solomon says prejudice against the LGBTQ community still exists within the Philippines. He attributes this to a lack of exposure to LGBTQ narratives, as well as the heavy presence of religion in the country.
But Solomon also noted that prejudice exists within the Filipino LGBTQ community itself, something he hopes to tackle with "Ur_Tadhana."
"Nowadays, most of the masculine gay guys … in the LGBT community are talking down on effeminate gay men," Solomon said. "We created [Yosef's] character not only to empower effeminate gay people, but also to tell everyone that you can be whoever you want to be."
Solomon has been heartened by the response to the web series, and said people have been praising the story for its empowering message.
Perhaps one of the most successful LGBTQ web series in the region is "My Best Gay Friends," often described as the first gay sitcom in Vietnam. Each episode of the 13-episode web series, which ran from 2012 to 2016, has received millions of views on YouTube. The success of the show led the creator of series, Huynh Nguyen Dang Khoa, to create another LGBTQ web series last year called "That's Why."
"At the beginning we just made ['My Best Gay Friends'] for fun and set up a team together, but after the upload to YouTube was well received, [the success] was very unexpected," Huynh said. Even though the show ended in 2016, Huynh, who starred in the series, said he is still recognized on the street.
Centered on the lives of a group of gay friends in Ho Chi Minh City, Huynh based the storylines on the experiences of his real life friends and even got them to act out the parts for free. Indeed, everything was done on a shoestring budget, and Huynh said each episode cost less than $50 to make, except for an episode that featured a lesbian wedding, as it cost $500 to rent the wedding hall.
"[I wanted to] do a series and sitcom about gay people to let people see that gay people have a normal life — having a family, having friends and careers," Huynh said.
Like Solomon of "Ur_Tadhana," Huynh believes "My Best Gay Friends" is a story that could only be told online.
"Vietnam is a socialist country, so anything related to homosexuality is often difficult to spread, especially on television," Huynh said. "I hope that in the future things will be more open and reformed, and gay characters will have a platform on television."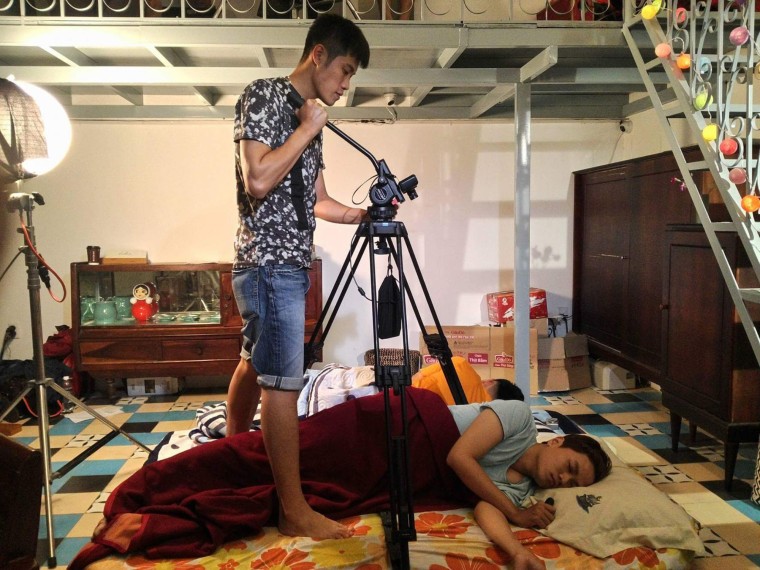 Though storytellers like Solomon and Huynh are hopeful their programs can help usher in a broader acceptance for the LGBTQ community in their respective countries, others in the region are simply hoping for the opportunity to tell such stories in the first place.
"LGBT [people] are extinct in the history of modern China," said Yanzi Peng, founder of LGBT Rights Advocacy China. "It's invisible from TV, film, newspaper and any mainstream media.
In February 2016, a popular Chinese online drama about gay students was inexplicably taken offline three episodes away from its finale. And in June of last year, the country placed a ban on any LGBTQ content being published online.
"We know [that] program producers and media are willing to make programs about LGBT issues, but they would be punished from now on," Peng said. "We should stand up to fight against this rule."
In fact, a challenge to this LGBTQ censorship was recently accepted by a Beijing court, and although Peng is not confident that the ban will be removed, he hopes the court challenge will create more discourse surrounding the discrimination faced by China's LGBTQ community.
"We don't have anti-discrimination laws in China. That's why I think it's difficult to win the case, though we are on the side of justice," Peng said. "That's exactly why we want to bring the case to court — to make our need [for] legal equality visible."
Solomon of "Ur_Tadhana" believes increased visibility is the key to changing negative attitudes toward the LGBTQ community, and he hopes web series like his can help accomplish that.
"I believe that somehow we could empower gay people that they could be whatever they want to be," Solomon said. "We want to tell them that you don't need to be accepted, you don't need to beg people to like [you], you just need to own who you are."