Oregon became the first state in U.S. history on Thursday to offer more than two gender options on identity documents, including driver's licenses, making it the first to legally recognize non-binary, intersex and agender people on ID cards.
When the history-making rule — which the state Transportation Commission passed late Thursday afternoon — goes into effect on July 3, Oregon residents will have the option to choose among three gender categories when applying for driver's licenses or state ID cards: male, female and "X" for non-binary or unspecified.
"We must proactively break down the barriers of institutional bias," said Gov. Kate Brown, who called the vote an important step toward creating "a society that upholds the rights, liberties and dignity of each of its people."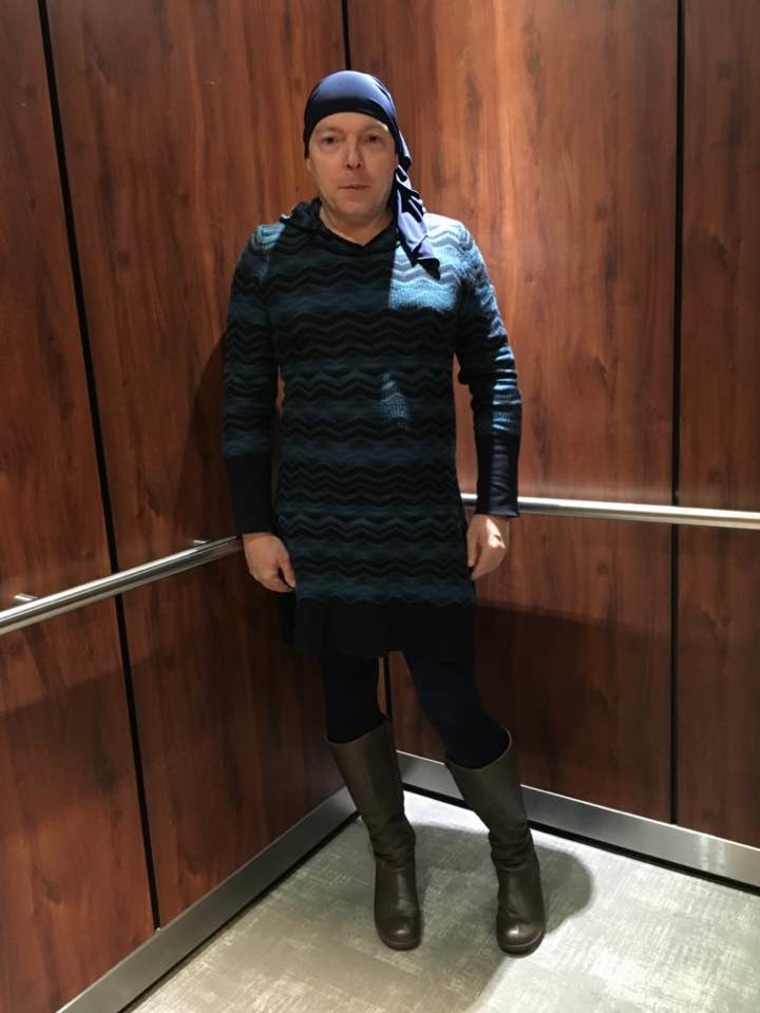 For Army veteran Jamie Shupe, who in June 2016 became the nation's first person to legally change their gender to non-binary, it's the culmination of an emotional, exciting year.
"I've trembled with the fear of failure and cried tears until I had no more tears to cry, because of the magnitude of what's been at stake — and now won," Shupe told NBC News. "But in the end, the huge legal and non-binary civil rights battle that I expected to unfold going into this never came to pass; simply because this was always the right thing to do all along."
Shupe plans to apply for a non-binary driver's license on July 3, alongside their wife, Sandy. The two plan to have a small celebratory dinner afterward.
After Shupe's quiet, unprecedented gender change, others followed suit. At least a dozen people across Oregon and California have been granted non-binary (or, in one Oregon case, agender) status by courts. Those have included prominent intersex activists like Sara Kelley Keenan and David Strachan, who have worked for years to persuade the states to officially recognize that they were born with mixed-sex traits on a biological and genetic level.
In September, Keenan was able to change her New York City-issued birth certificate. Previously reading "female" in the sex field, it is now accurate for the first time in Keenan's life: It says "intersex."
But Keenan's success in changing her birth certificate was rare; not only does she hold the only known intersex birth certificate, but she also hasn't been able to use it to change her driver's license or passport. Her court judgment says she's non-binary, her birth certificate says she's intersex, and her ID card says she's female. Keenan legally has three different sexes or genders, depending on how you define it.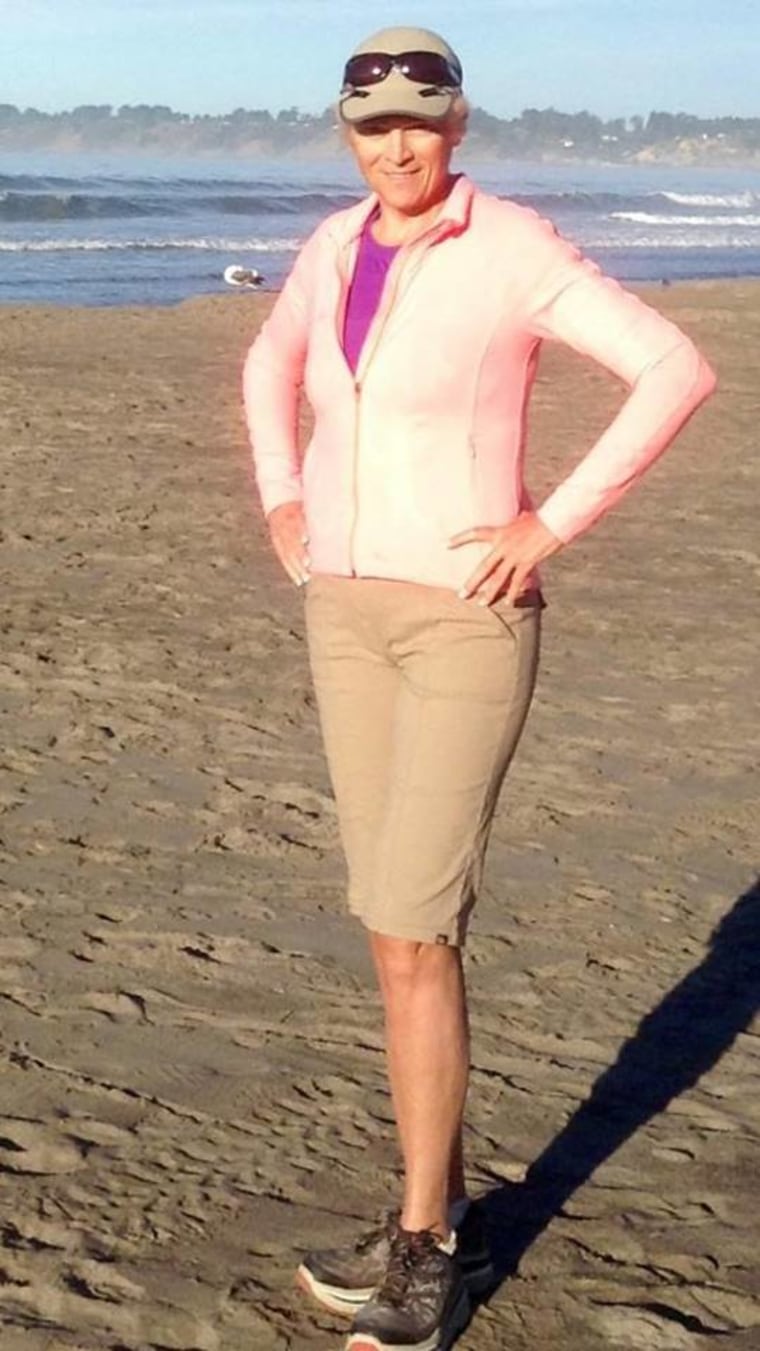 Oregon's "X" field would make it so someone like Keenan could opt out of sex and gender on a driver's license altogether, rather than having to choose between two categories that aren't accurate. And for Patch, the Portland resident who was granted a change to "agender" by the court, opting out of gender is the entire point.
"The 'X' is in use internationally, and in fact it's a standard recommended by the American Association of Motor Vehicle Administrators," said David House, a spokesperson for the Oregon Department of Motor Vehicles.
The International Civil Aviation Organization (ICAO), which develops standards for the production of passports, has included a recommendation for the "X" field since 1996. In a document provided to NBC News by ICAO, the standards say that sex is "to be specified by the use of the single initial commonly used in the language of the State where the document is issued ... the capital letter F for female, M for male, or X for unspecified."
Citizens of Australia and New Zealand already have the option to choose "X" on their passports, and in India passport applicants can pick Male, Female or Eunuch. It's not limited to passports: Also in India, voter registration cards can now read "O" for "Other," and in Canada, Ontario's government became the first in North America to allow "X" in the sex field.
In Oregon, the process for deciding whether to implement a third sex field may have began with Shupe's court judgment, but it continued over a year of conversations among the Transportation Department, statewide agencies and law enforcement, and motor vehicle departments nationwide.
And then it got personal: At public hearings in Eugene and Portland in early May, 71 people spoke in favor of adding the "X." Only 12 opposing comments were submitted.
In a summary of the public comment period published by the Oregon Transportation Department, non-binary people said having a third gender option made them feel safer, while others expressed pride in Oregon as a leader in the realm of equality.
A dozen people expressed opposition, with one person calling the third-gender driver's licences "political correctness gone haywire."
Oregon might not be alone for long: In January, California lawmakers introduced a bill that would add a third gender option to licenses, as well. Senate Bill 179 passed the Senate on May 31 and awaits a vote in the House. If it goes through, California would be the first state to enact a new gender category through legislation.
Soon, most of the West Coast could boast non-binary IDs. But no one is quite sure how those documents will be received nationwide.
"It doesn't conflict with the REAL ID Act, which doesn't specify that it has to say male or female. It just says you have to capture the gender," House said.
House said that whenever a state updates or changes its driver's licenses, it has to follow a notification procedure that includes federal agencies, banks, other states and so on. But even so, he said, he's unsure what to expect in the long run.
"While we don't expect any travel issues, this is the first in the U.S., so it's new territory for the whole country," House said.
Next on the list: passports. While Shupe is excited to finally get an ID card that reflects their gender change, Shupe isn't so sure the federal government will be as progressive as the Western states.
"There's still the dark cloud that is the State Department hanging over my head shadowing everything at all times," Shupe said. "The journey and the fight isn't over yet."