Oregon on Thursday became the second U.S. state, after California, to enact legislation easing the process for transgender individuals to amend their birth records, allowing name and gender-identification changes without going to court.
Under the measure signed into law by Governor Kate Brown, transgender residents wishing to revise their birth certificates to match their identity presentation will be able to do so by merely filling out a form, rather than having to post a public notice and petition for a court order.
The simplified process goes into effect in January 2018.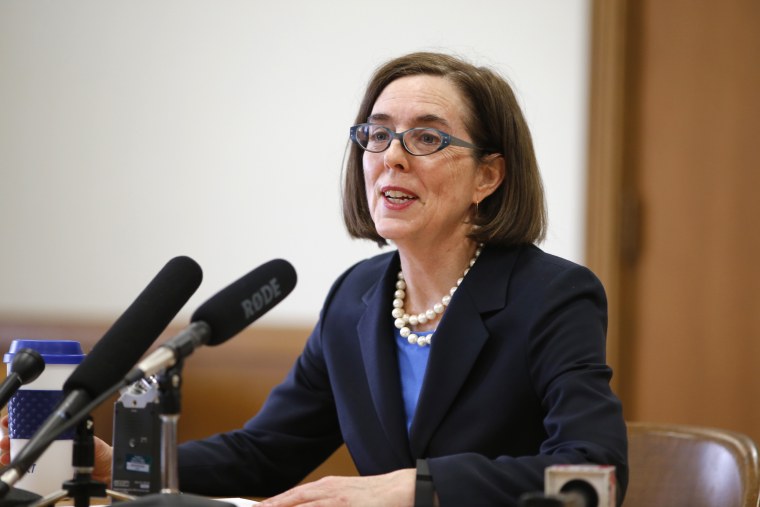 The state's Office of Vital Records must still develop the new forms, according to Basic Rights Oregon, the state's largest advocacy group for the lesbian, gay, bisexual and transgender (LGBT) community.
The new system will be far more private and entail an administrative cost expected to run just $65, compared to the hundreds of dollars typically incurred to complete required paperwork, plus thousands more that an applicant often faced to hire a lawyer.
The costs and other legal hurdles posed by the old system created major barriers for transgender individuals seeking to update personal records in various aspects of their lives.
Related: Oregon Moves Toward Allowing Third Gender Option on Drivers' Licenses
Those difficulties were reflected in a 2015 survey by the National Center for Transgender Equality showing that just one in 10 transgender people in the United States have proper identification matching their gender identity.
"Having a driver's license, credit cards and insurance card that accurately reflect one's name and gender simply makes it easier to get a job, housing and to access medical care," said Nancy Haque, a co-executive director of Basic Rights Oregon.
Under the current system, anyone wishing to change his or her name or gender marker in a birth record must first post a public notice on a bulletin board of a local county clerk's office, a requirement many transgender individuals find particularly onerous in small, rural communities.
Related: Judge Grants Oregon Resident the Right to Be Genderless
According to LGBT advocates, judges reviewing applications in court have been known to ask invasive questions, and if a petition is rejected the applicant must appeal to a higher court.
California in 2014 became the first state to establish a streamlined administrative procedure for amending birth records of transgender residents, eliminating the requirement of going to court after publishing a notice in a local newspaper.