Oregon began issuing its new gender-neutral driver's licenses and state ID cards to enthusiastic applicants this week.
While Washington, D.C. started to issue a similar driver's license — featuring the letter "X" in the sex field where "M" or "F" usually go — Oregon is officially the first U.S. state to roll out the program.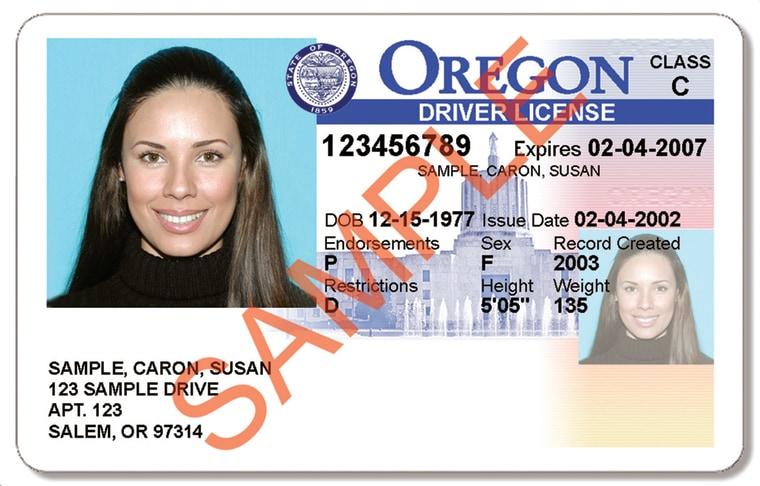 The Pacific Northwest state started preparing for the change to its state ID cards in 2016, after Portland resident Jamie Shupe became the nation's first person granted a gender change to "non-binary" by court order.
Since Multnomah County Judge Amy Holmes Hehn granted Shupe's request to become legally non-binary, at least a dozen people around the country have taken similar requests to local courts.
Oregon Department of Motor Vehicles spokesperson David House told NBC News there's no way to predict how many of the state's residents will apply to receive a new ID with the "X" marker.
"We don't even have a guess on the number because we have no data to base it on," said House. "Our licenses and ID cards are valid for 8 years, so if some people wait until their renewal, that could take 8 years to get a full picture of the number."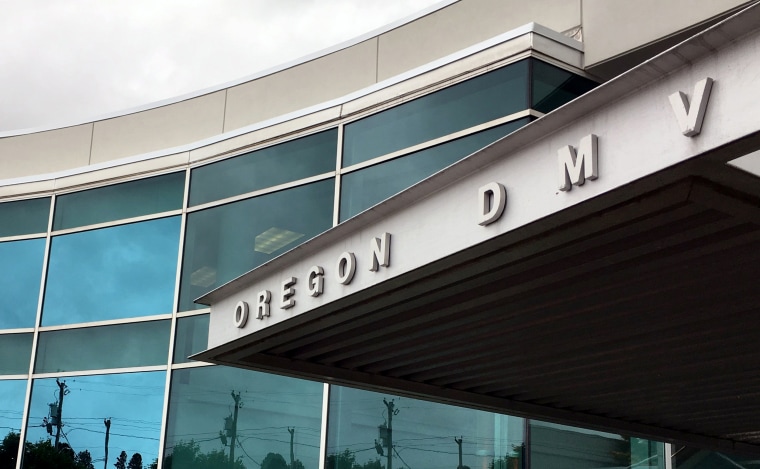 Oregon makes it uniquely easy to get the new genderless ID. While changing gender from male to female or vice versa on an Oregon ID card requires either a doctor's certification, court order or birth certificate or passport with the amended gender, anyone can opt out of gender by choosing "X" without additional paperwork.
In an early June interview just before the Oregon Department of Transportation voted to allow the gender-neutral ID cards, Shupe expressed gratitude to the "people in government who didn't buckle or balk at the size of the task at hand."
Shupe and their partner watched the transportation officials vote as it was streamed live online.
"It was highly emotional. Me and Sandy watched it on YouTube, the whole time the two of us tightly clinging to each other, and crying. I keep drying them, but the tears keep coming," Shupe said.
Related: Judge Grants Oregon Resident Right to Be Genderless
All U.S. states, as well as local law enforcement and corrections agencies, must be notified when a state makes changes to its driver's license, according to House. Soon after Oregon put its plan into motion, other states began to suggest adopting a similar change.
In California and New York, legislation is pending that would add the "X" option to the sex field. And D.C. rolled its new license out quickly — issuing the IDs just days after a lawmaker first formally proposed the change on June 20.