"Go, go, power rangers!" It was a mantra that drove children to TV screens, their eyes fixated on a group of teens with attitude who would defend Earth from alien invaders. "Mighty Morphin Power Rangers" also taught viewers the importance of friendship and team work.
At the heart of this monster-fighting team was actor David Yost, the original blue power ranger. But looking back on his years in the spotlight, he recalled a period in his life that was filled with mixed emotions.
"I just wanted to be an actor, and in the 90s you didn't admit you were gay, because if you did, you weren't going to be a working actor per se. It was really important for me to try to protect that as much as possible," Yost told NBC OUT as he explained why he never came out to his costars on the set of the hit series.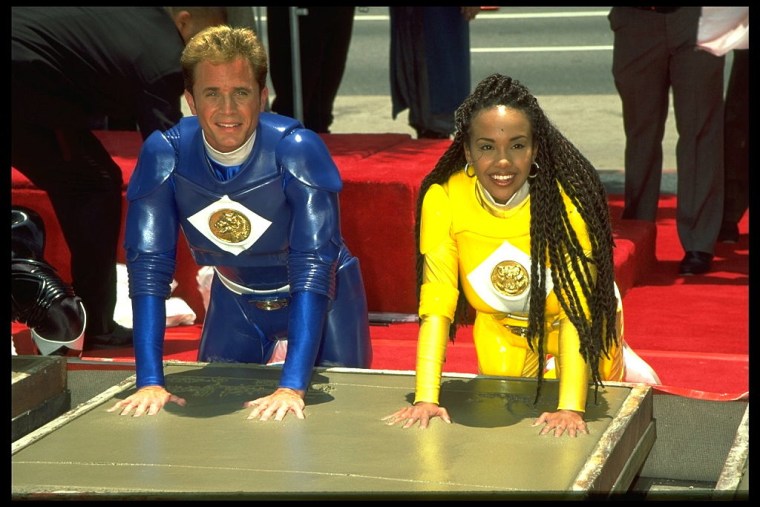 When Yost moved to Los Angeles to pursue acting, he told himself that he would not be gay. While working on "Mighty Morphin Power Rangers," rumors arose around Yost's sexuality. He said he was called "faggot" by members of the show's production team and that his costars were questioned about his sexuality by producers. Although he has spoken about this in previous interviews, Yost said his comments have often been interpreted dramatically. He added the work environment was difficult but not to the point where "I just went to work every day and everyone called me the f-word."
"It became very frustrating because I didn't want to be gay, and to have all these people saying things about me, it was very detrimental to my mental health and started to take a toll on me to the point that I became suicidal while I was on the show."
"It became very frustrating because I didn't want to be gay, and to have all these people saying things about me, it was very detrimental to my mental health and started to take a toll on me to the point that I became suicidal while I was on the show," Yost said.
When asked about Yost's homophobia allegations, one of the show's producers told TMZ in 2010 "I don't know why he's saying this, but he was the only one no one got along with…"
In an attempt to cling on to life, Yost underwent gay-to-straight "conversion therapy," which he said drove him to a nervous breakdown. He was hospitalized for five weeks and decided to move to Mexico, where he slowly taught himself to accept his sexuality and love himself as a person. In 2010, Yost chose to publicly come out in an interview with No Pink Spandex and share his personal story.
"I want people to understand that I accept responsibility for going into conversion therapy. Nobody forced me to do that. Nobody was telling me that you have to do this. It was the beliefs I had within myself that I thought I could change myself," Yost said. "When you go through that and you hate yourself so much, obviously you do a lot of mental damage to yourself, and so that's what I did."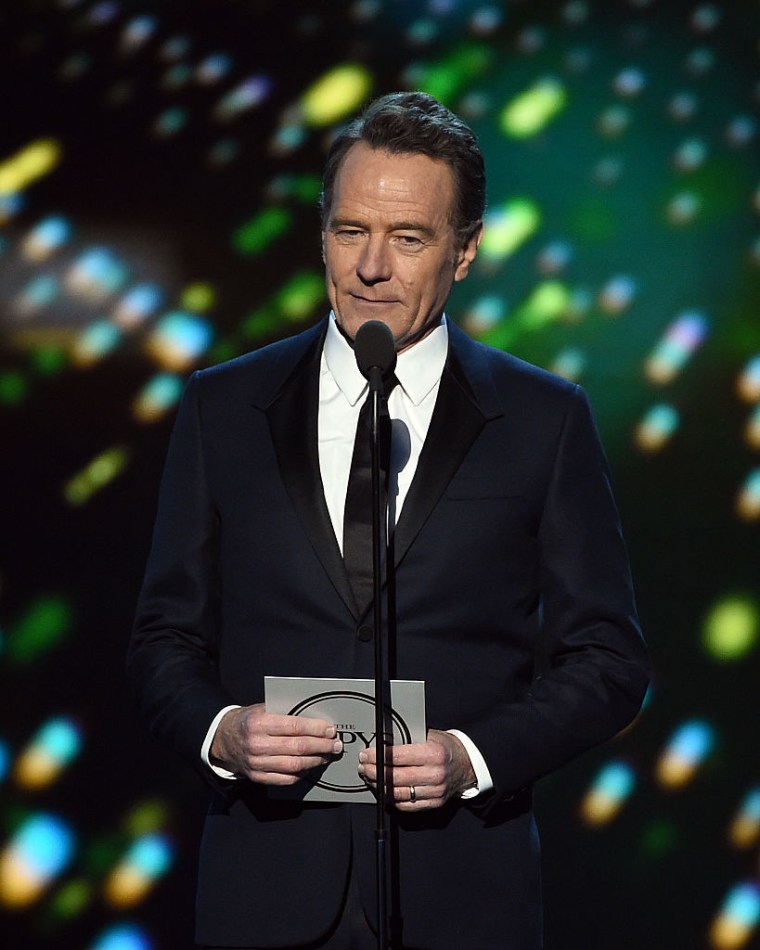 Yost's "Mighty Morphin Power Rangers" character, Billy Cranston, was named after actor Bryan Cranston of "Breaking Bad" fame. Cranston did dub work and voiceovers earlier in his career, which included voicing several monsters for the hit 90s show. It was recently announced that Cranston was cast to play Zordon in the 2017 "Power Rangers" reboot film. When asked if he was excited to see Cranston make a return to the series, Yost said he was conflicted because of a remark Cranston made in a 2009 interview with IGN. When explaining that the blue power ranger, originally played by Yost, was named after him, Cranston added, "He's the fey one, that's the problem." The word "fey" has multiple interpretations, one of which is a straight male with stereotypically gay traits.
"When I read that interview, which took place about a year before I came out publicly, it really hurt me," Yost told NBC OUT. "In his mind, he probably thinks he was being funny, but that's the kind of thing that's not funny, and that's the kind of thing I would hear while I was working on set. And when you hear stuff like that enough times, it gets to you - especially when [Cranston] says 'that's the problem.'"
NBC OUT contacted actor Bryan Cranston through his publicist for a comment about his remark in IGN and received the following response: "To be honest, I don't remember saying that. But I accept that I may have as Mr. Yost suggests, in an attempt at humor. To hear that my impulsive comment hurt someone's feelings, makes me contrite. I accept responsibility for the thoughtless remark and apologize to Mr. Yost and anyone else who may have been offended."
Despite his conflicted feelings about Cranston and the mixed emotions he has when thinking back to his time on the show, Yost admitted he is excited to see the "Power Rangers" reboot. He even met with actor RJ Cyler, who will play Billy Cranston in the upcoming film, and said he's looking forward to seeing how Cyler will adapt the character.
Two decades after the premiere of the original "Mighty Morphin Power Rangers" show, the 47-year-old actor and producer said he still encounters grateful fans who thank him for his portrayal of Billy Cranston and for publicly coming out.
"It's amazing to be a part of something that has had such a lasting impact on so many people's lives. When people thank me for helping them come out to their families or friends, it makes me feel I made the right decision, letting people know I'm not ashamed to be who I am."
After his work on "Mighty Morphin Power Rangers," Yost worked as a producer for a number of scripted comedies and reality TV shows. He is currently traveling the world on the Comic-Con circuit, which has kept him on a tight schedule. Yost has also been producing (and will star in) "The Order," an action film featuring a number of actors from various "Power Ranger" shows who portray a covert group of vigilantes operating in the shadows of the FBI and CIA.
Yost is conscious of his responsibilities as a role model in the LGBTQ community and in recent years has supported The Trevor Project as well as participated in the NOH8 campaign. He hopes his personal story will continue to help members of the community come out on their own terms and accept themselves.
"I understand how difficult it is when you're in an environment that's telling you that you're a problem. It's not about what other people think about you, it's about what you think about yourself. And that is the lesson of life, to learn to love yourself so that you can love other people."