Afghan-Americans are grappling with shock, shame and the taboo topics of homophobia and religious intolerance in their community in the wake of Omar Mateen's massacre of dozens at a gay nightclub.
The killing spree has shone a light on what some say is a longstanding reluctance to acknowledge homosexuality and how gay Muslim-Americans struggle with being "a minority within a minority."
Mateen, a New York-born Afghan-American, told police negotiators during his killing spree that he admired the leader of ISIS and other terrorists, but witnesses say he was a former patron of the nightclub, raising the possibility he was struggling with his sexuality and his religious beliefs.
"We can't pretend he is not Afghan, not Muslim, not one of us."
Mateen's wife, Noor Zahi Salman, told the FBI she once drove him to the nightclub because he wanted to scope it out, and his motive for reportedly using gay dating apps remains unclear.
His ex-wife Sitora Yusufiy also told TIME that there "things he would do in his daily life that most straight men don't do," adding: "He would take a long time in front of the mirror, he would often take pictures of himself and he made little movements with his body that definitely made me question things. It definitely popped up in my head whether he was totally straight."
His father, Mir Seddique Mateen, told NBC News that his son got angry when he saw two men kissing in Miami a couple of months ago. He thinks that may be related to the shooting.
"This is a reminder that violence against marginalized communities remains a very real threat in this country," the Afghan-American Conference said in response to the worst mass shooting in U.S. history, acknowledging that "there are LGBTQ people in every community, including our own."
Most of America's estimated 300,000-500,000 Afghan diaspora live in a part of Fremont, California, known as "Little Kabul" — or in New York City and Virginia. Many regard themselves as well-integrated and at relative ease with their Islamic and Western identities, even as many conceal their sexual identity.
"We're shaken up by this. We always see ourselves as more liberal, less fanatical," said Fariba Nawa, an Afghan-American writer who went to high school in Union City, near Fremont. "We're the moderate Muslims who aren't crazy, we're not the ones who are going to put our wives in a burqa. Pakistani Americans say to us 'you guys are too liberal.'
"We can't pretend [Mateen] is not Afghan, not Muslim, not one of us. He is, like it or not. It doesn't mean all of us are like him but we need to understand where this came from."
Amid anger at the scale of the atrocity, there is also fear.
Aisha Wahab, an IT analyst from northern California and a board member of the Afghan Coalition non-profit, said: "The community in my opinion is truly ashamed of what happened, that someone could commit such an act in our country and there is a sense of fear of a backlash."
Ali A. Olomi, an Orange County activist and Middle East historian, said Sunday's shooting has "brought the community together and forced us to have a serious conversation with ourselves about how we can address issues such as homophobia in our community and how we can create a more inclusive environment that accepts LGBTQ people not as separate but fellow Afghan-Americans."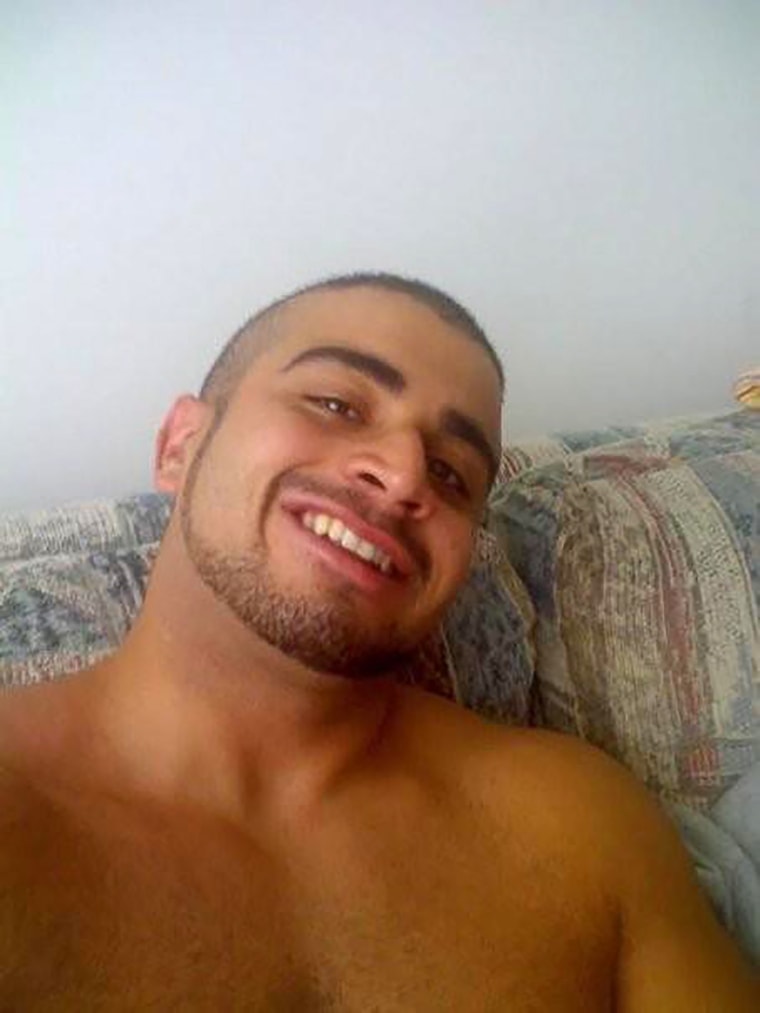 Yet while there is dismay at scale of Mateen's violence, there is acknowledgement that homophobia and the family and social pressures of an often-conservative culture can be a volatile mix — something that gay Afghans said should not be a surprise.
"I knew this was coming, I knew that a lot of blood would have to be shed for people to listen to me that this is a problem," said Nemat Sadat, 37, a New York City writer and activist who came out in 2013 and faced death threats that forced him out of Afghanistan.
"I suffered from persecution and although I would never commit violence I have met many gay Afghans in America as well as inside Afghanistan who said they would take their own life if it was known that they were gay," Sadat added. "The question is whether that violence ends in them taking only their own life or if they take other people with them. Death is easier than coming out for some people."
Sadat, now an avowed atheist, is fiercely critical of the role of Islam. "I see gay outreach groups saying they don't want to paintbrush all Muslims but the reality is we can't really have interfaith dialogue with dominant state-sponsored religions that don't tolerate freedom of beliefs or speech and who throw gay people off the tops of buildings or behead them," he said.
He said gay Muslims faced a double struggle for acceptance. "We are a minority within a minority. After 9/11 I knew I was a closeted gay atheist but I also faced discrimination within the LGBT community," Sadat said. "There was this tension, that being from Afghanistan and Muslim and gay was not cool. I can understand what Mateen was going through, although of course I don't want to justify it, but I see why integration and acceptance isn't easy."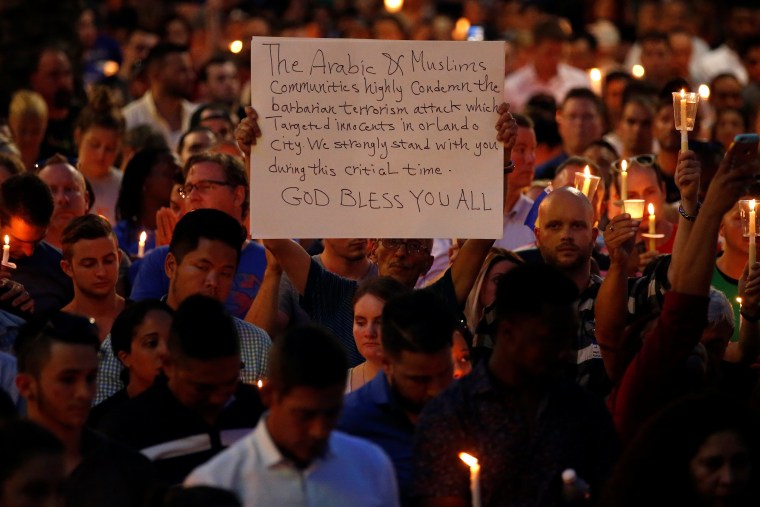 He said that a period of reflection within Muslim-American families would be a "silver lining" from the Orlando massacre.
Nawa, who wrote a plea for Afghan-Americans to "confront our demons of homophobia and religious intolerance" after the shooting, said she had been contacted by closeted gay people seeking advice.
"I think Orlando has made a lot of people rethink their own life decisions," she said. "They have to make a choice between their homosexuality and their parents, that's what it so often comes down to. I'm not a psychologist or a therapist yet I'm being contacted by people asking whether they should come out. I can't tell them what to do, it is a huge change."
She said the importance of family made the process of "coming out" more daunting for gay Muslims.
"For Afghan-Americans, family is everything, it is who we are, makes up our entire daily lives. One guy came to me … I told him that you need to consider your life options. Can you live with being ostracized, being isolated and alienated? If you can't then perhaps your sexuality is your privacy and you need to embrace that privacy.
"There was one green-eyed beautiful young Afghan man who I went to high school with, he didn't come out but it was pretty clear he was homosexual so they beat him so badly he was in hospital. I never saw him again but I heard from people that he was seen in San Francisco gay clubs. He had just cut himself off from his family."
However, not everyone lives in isolation or regret. A 35-year-old Bay Area finance worker, who is Afghan-American but did not want to be identified, told NBC News: "After having come out to my sister, who is now my biggest ally, my brother, my aunts and uncles — all of whom accept and support me — I look back and wish that our community was more vocal about the issues surrounding LGBTQ people. Not only would I have received the love and support of my family sooner, but also, more importantly, so would many other queer Afghan-Americans."
He added: "It pains me to see young queer Afghan-Americans today paralyzed by the silence from their own families. All it takes is for our community to include LGBTQ people in its discourse and I believe, despite the horribly tragic circumstances, the lives lost in the Orlando massacre can be the impetus."
Wahab said there have been a number of suicides among teenagers at high schools in the Fremont area. "As your body changes you would have this feeling that your feelings are wrong and within a small community it is hard to be yourself," she said. "Some people turned to suicide and it looks like this time it was mass murder."
In Muslim circles, homosexuality is just one taboo. "Sexuality in general is a somewhat taboo topic," Olomi said. "The idea that homosexuality may exist is not something often discussed," he said, adding that the it was "not unique to an Afghan-American upbringing … homophobia is quite a serious problem within our nation and it manifests itself in different ways — in this case there seems to be also the confusion of this individual and a glorified militarism that he was part of, as well as apparent racism."
"I don't think the Afghan –American community is unique in grappling with this complexity. We've been having a rampant debate about transgender bathrooms and yet we've had lawmakers tweeting out condolences to the victims."
The invisibility of LGBT people it at odds with the existence of many gay figures in Islamic history, Olomi said, including "openly gay" musician Al-Dalal who lived at the time of Muhammad.
Wahab said: "I asked an elder and he said there is a term for a gay Afghan man but there is not a term for a gay woman — that idea is not even considered. I grew up in San Francisco where the general vibe is tolerance and acceptance but if a man is gay in Afghanistan it's the biggest no-no in the world."
Nawa added: "Homosexuality has always existed but it is treated as if it doesn't exist, it is ignored and the reality is we have to learn how to deal with it."
The writer said that she was not "not surprised at all" that Mateen was U.S-born.
"New immigrants and the refugee communities are generally non-violent, [they are] dealing with their own demons and problems. I think you have to have the audacity of one born in this country to have the courage to pick up a gun and shoot everyone.
"First generation Afghan-Americans weren't so confused about identities. The second generation, post-9/11, is grappling with so much complexity and Islamophobia and constantly on the defensive … being forced to prove themselves to be good and non-violent on a daily basis."
Recent concern at levels of immigration in both the U.S. and Europe, and public anger at has added to the difficulties for young Muslims trying to 'fit in' to their communities. "It's an increasingly hostile world," said a spokesman for British gay Muslim support group, Imaan. "Being gay adds a layer to that, even for people who have fled for their lives."
Omar Aziz, founder of The Samovar Network, an online discussion panel for Afghan activists, agreed there was a "dual challenge" of assimilation and anti-Muslim rhetoric. However, he said: "Mateen alone bears responsibility for his crime. His family, his faith and his Afghan community do not."