A leading gay and lesbian advocacy organization says it's "unacceptable" that Lilly Wachowski, who as Andy Wachowski co-directed the wildly popular "Matrix" movies, was forced to publicly acknowledge her transgender status by a reporter's inquiry.
Wachowski announced Tuesday that she is a transgender woman in a Chicago LGBT weekly newspaper. Her sister and co-director, Lana Wachowski, formerly Larry Wachowski, has openly discussed her transgender status since she addressed it in 2012 at a Human Rights Campaign event.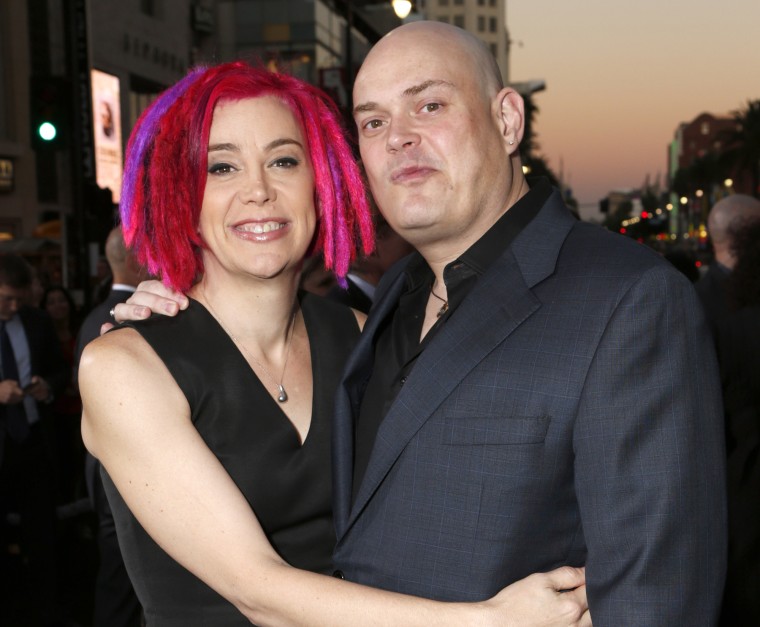 Lana Wachowski wrote Tuesday in the Windy City Times that she had been dreading that her status would be made public for the past year. She said she needed more time to become comfortable with living publicly as a transgender woman.
"But apparently I don't get to decide this," she wrote, disclosing that a British tabloid reporter got in contact with her Monday asking for her cooperation on a profile highlighting "inspirational" story.
In a statement, the advocacy group GLAAD said it was "thrilled that Lilly Wachowski is able to be her true and authentic self today."
"However, she should not have been forced to disclose her transgender identity before she was ready to do so," it said, adding: "Journalists must learn that it is unacceptable to out a transgender person, in the same way it is unacceptable to out a person who is gay, lesbian, or bisexual."
Wachowski said she's out to her friends and family and most co-workers. "But these words, 'transgender' and 'transitioned,' are hard for me because they both have lost their complexity in their assimilation into the mainstream. There is a lack of nuance of time and space."
But now that the news is out, she wrote, "I will continue to be an optimist adding my shoulder to the Sisyphean struggle of progress and in my very being, be an example of the potentiality of another world."