For Ryan O'Connell, being gay is easy. Cerebral palsy is not.
"Being gay is chic now. Cerebral palsy will never be chic," he told NBC OUT.
O'Connell, who lives in Los Angeles, is the author of "I'm Special." It's a laugh-out-loud memoir about growing up disabled and being treated like "a special snowflake" because of it. He's only 29, but the hilarious O'Connell has already written scripts for shows like MTV's "Awkward."
He has never been politically correct about his disability, and jokingly refers to himself as a "gimp."
"Honey, I've walked in these orthotics for 29 years. I own the f—ing right to say 'gimp,'" O'Connell said.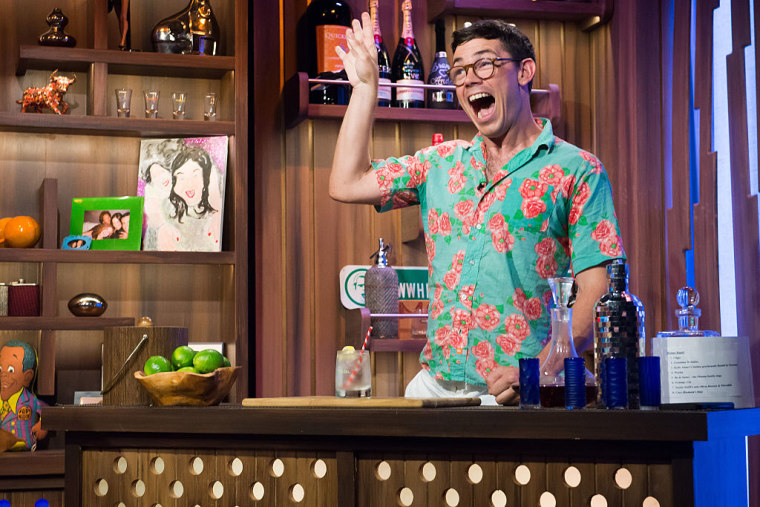 He has a mild form of cerebral palsy that affects his fine motor skills and causes his muscles to be stiff.
"I'd been in the closet about it. A lot of that had to do with the fact that when I was 20, I got hit by a car. Everyone just assumed my limp and everything was from the accident."
But his cerebral palsy was not caused by the accident. It happened during birth. To O'Connell, it was less stigmatic to be an accident victim than someone born with a disability. So he allowed people to think it was from getting hit by the car.
"I liked being an accident victim. It allowed me to live my life the way I wanted to without shame," he said.
O'Connell said being gay and disabled is challenging because gay culture is especially focused on physical perfection. On dates, he wouldn't get up to go to the bathroom, because he was afraid his date would notice his limp. He'd walk behind people instead of in front of them. He used drugs as a way to deal with his issues.
"I had the choice to turn [my disability] into this big giant monster, or it could be this ant on the ground that I saw with a magnifying glass. And I chose to make it into a big monster," he said.
O'Connell spent his mid 20s writing blog posts for Thought Catalog. Meanwhile, he landed a book deal with publisher Simon & Schuster and started writing "I'm Special."
"[The book] forced me to grow up, look at my mistakes, and own everything. Even the part that limped and drooled on people."
O'Connell said writing the book helped him finally come out about his disability. When it was finished, he wrote a blog post about his book called "Coming Out of the Disabled Closet." In it, he announced he had cerebral palsy.
"I wrote that, and overnight, my life changed. I woke up a different person. There were no secrets anymore," he said.
O'Connell's book will be made into a TV show called "Special," which is expected to start filming in 2017. The show's main character will be none other than O'Connell himself.
"Yeah, I'll be the star." He laughs. "Where the f—k are they going to find a gay guy with cerebral palsy?"
"I don't want to shock you, but selling a show about a gay disabled person is not exactly the easiest thing in Hollywood."
O'Connell said he pitched the show relentlessly to cable networks. All rejected the concept. He eventually pitched and sold it to a new digital platform under Warner Brothers called ProjectMix.
"I don't want to shock you, but selling a show about a gay disabled person is not exactly the easiest thing in Hollywood," he joked. "It's extraordinarily difficult to sell a show that's not about some lovable [straight] white male narcissist who's living in Venice Beach who's kind of a jerk."
He said what people see on TV tells them what society values.
"If you're a woman of color and you don't see a lot of women of color on the screen, guess what? That tells you your experience doesn't matter. And when it comes to disability and gay, just forget it. It's like f—g tumbleweeds out there."
He said he hopes "Special" will help change that and the misconception that disabled people are fragile.
"I think people don't know what to do with us. They treat us like we're real fragile flowers and I don't want to be that. I want to be defiant. I want to be loud."
O'Connell said he is now proud of his cerebral palsy and "wouldn't take it back for anything."
"My muscles are tight like a 90-year-old man and I'm not very flexible. But it's made me who I am. And I feel very lucky to give a voice to people who haven't been able to have one."