Mariah Hanson, founder of The Dinah Shore Weekend in Palm Springs Calif., is transforming women's lives one social event at a time. She's producing the world's largest lesbian music festival and fighting gender equality through a conscious effort to employ women.
"I'm a woman who knows that women are at a disadvantage in the workforce. So I'm a woman who's in a position to raise that standard, and I do," Hanson told NBC OUT.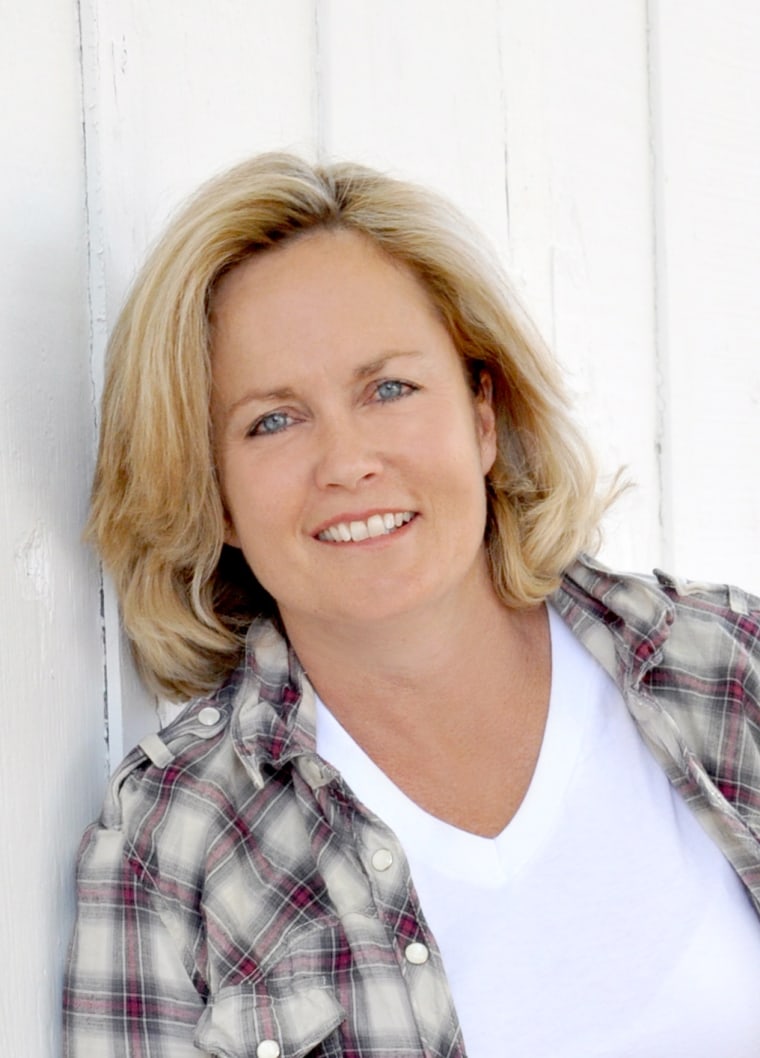 She said "The Dinah," which showcases female DJs and artists, is "an almost 100 percent women-run event."
"When we can, we are really committed to empowering women-owned businesses and women artists, because that's important to us, because we're a women's music festival," Hanson said.
"I think we all have that obligation to do that," she continued. "If we're women in powerful positions, we don't need to give up our femininity or that empowerment that comes with our femininity in order to do well in business, and we shouldn't have to."
Hanson started The Dinah in 1991. Now in her mid-50s, she has watched it grow from a one-night party in Palm Springs, Calif., to a five-day music festival that has attracted up to 15,000 guests and appearances from artists like Katy Perry and Lady Gaga. But The Dinah isn't just a festival in Hanson's eyes — it's a space where LGBT women can come together to let loose and be themselves.
"It's incredibly empowering," Hanson said. "It doesn't matter if you're heavy or thin, or white or black, or you like hip hop or country, something happens when you walk through the doors at The Dinah. All these differences dissolve, and what remains is this feeling that we are here to celebrate our lives and to live out loud and to be proud of who we are."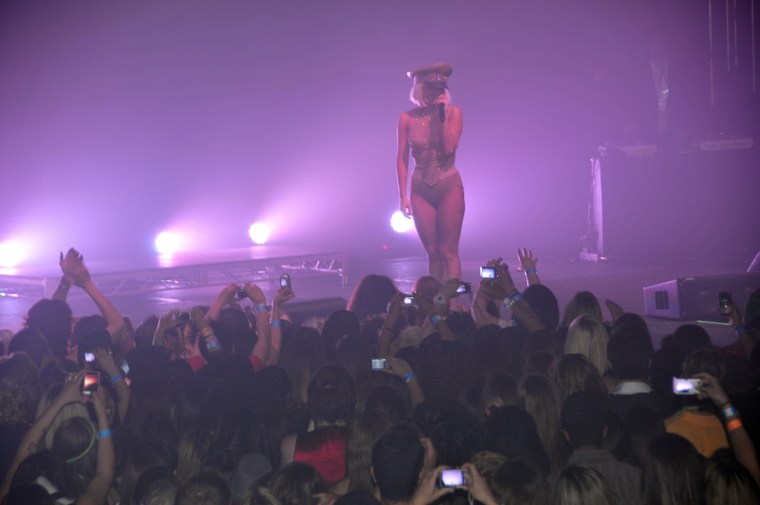 The entrepreneur got her first taste for planning events when she threw her first big party in college, a blowout celebration for her 21st birthday.
"I realized I had a knack for throwing parties and bringing people together and creating a very festive and celebratory atmosphere," she said.
Hanson graduated college in 1984, and soon after threw a party in a San Francisco warehouse that attracted 1,200 people. "The rest is history," she said.
"I just was a good event planner and it segued into a career," she explained.
Despite her success, Hanson struggled privately with something that didn't come so easily: telling her family and friends that she is a lesbian.
"It was very different then, and I think much more challenging, because it wasn't as accepted," Hanson said. "If you didn't have an incredible amount of confidence, which when I was younger I didn't, it was very difficult."
Hanson came out publicly in the early 1990s when she appeared as a guest on the popular daytime TV talk show "The Jenny Jones Show." She said the show invited her as guest for an episode about "glamour lesbians."
"[Jones] said, 'When did you come out?' And I said, 'Well technically right now. I've never actually said I was gay publicly before, but I guess my parents know now.'"
Hanson said many of her family and friends took the news well. Her mother even became a regular at The Dinah.
"She was dancing at 89 years-old at The Dinah [Shore]," Hanson said. "My mom was cool. And people would come up to her, and they knew she was my mom, and just say: 'It's so great you're here. Thank you so much. My mother hasn't talked to me in 5 or 10 years.'"
"I came to understand, as I gained more confidence in my lifestyle choices, that it's really important to come out, no matter how scary it is, because I've changed people's lives by coming out and telling them I'm a lesbian," Hanson explained.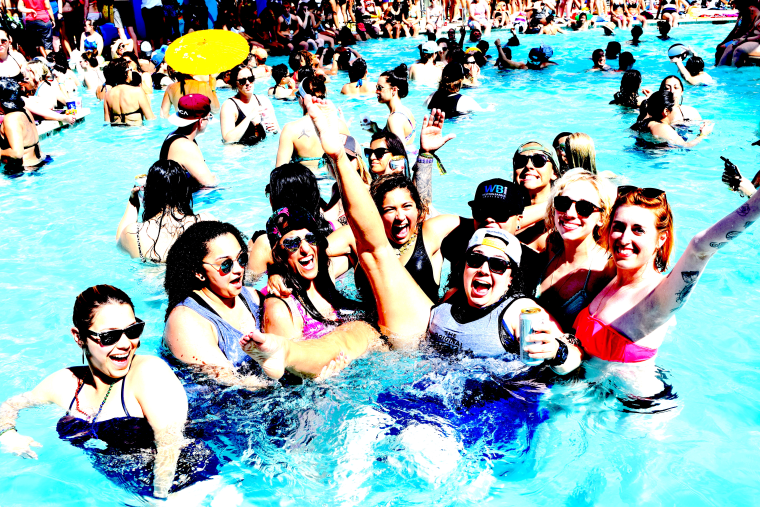 Hanson is currently busy organizing the next Dinah Shore Weekend, which takes place every spring. She said producing the event has been an incredible journey.
"Friendships have been spawned at The Dinah and have continued for decades," she said. "I have people that have been coming to The Dinah … that came 27 years ago, because they're reconnecting with old friends."
"I see how much it means to people, and I see how life-changing it is for people, for women," Hanson explained. "When your realize that something you're producing has such an empowering effect on customers, it can't help but change you. It's made me much more conscious what the weekend means and how we need to come back every year and create an even better event."
OutFront is a weekly NBC OUT series profiling LGBTQ people who are making a positive difference in the community.