On a rainy night in 2014, former Brigham Young University student Jacob Dunford went for a jog on campus. Veering off onto an unlit, empty field, the closeted gay Mormon knelt down on the grass and cried.
"It was actually the only place where I felt comfortable crying, because I didn't want anyone to ask what was wrong," Dunford told NBC Out.
Dunford moved from California to Utah in 2013 to attend Brigham Young, which is owned and operated by the Church of Jesus Christ of Latter-day Saints (LDS). Now a wedding photographer, Dunford said he was an active and dedicated Mormon at the university, and served 15 months as a missionary in Argentina. But he felt he could not be openly gay on the conservative campus, he said.
"I did so much service within my church," he said, "but inside, I was miserable."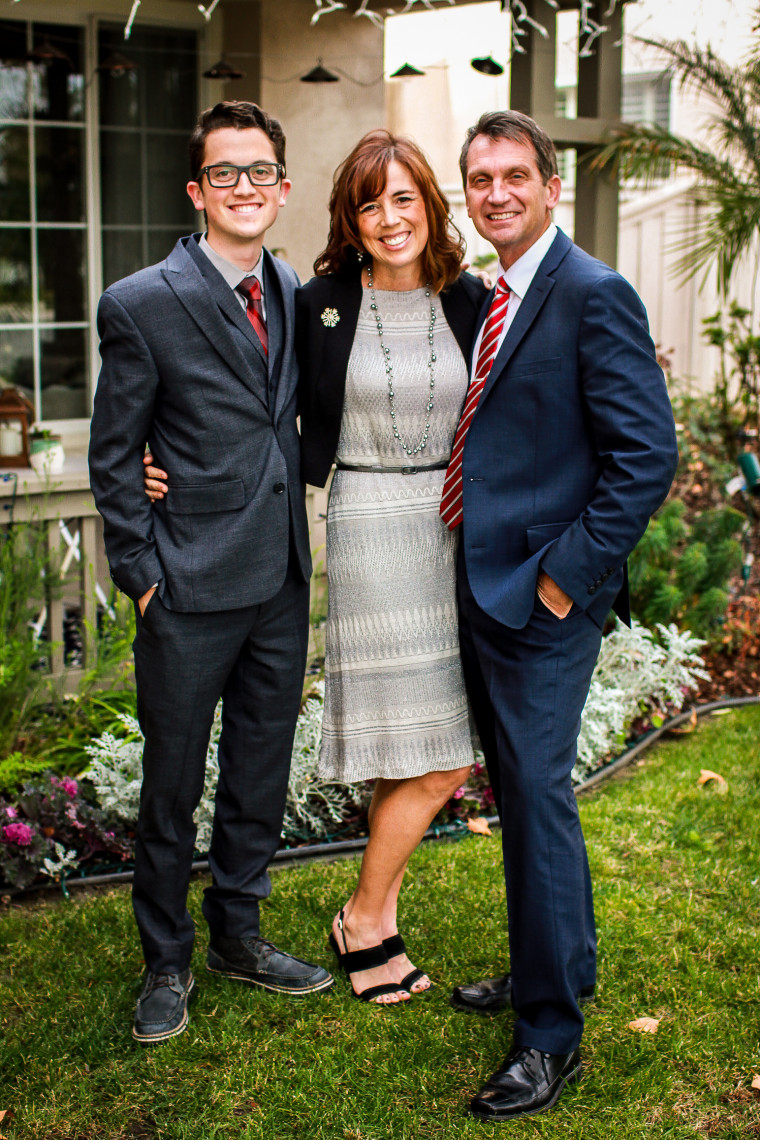 Dunford recruited a friend to pretend to be his girlfriend, but that did not fool his parents.
"My mom asked me if I was gay, [and] I didn't respond," Dunford said. He admitted to her that he was attracted to men but insisted he wasn't "gay."
"It's because that word, what it meant was so horrible," Dunford said, though he has come to embrace it.
Dunford said his parents were hurt but continued to love and support him. When the LDS church released a policy in 2015 that branded same-sex couples apostates, Dunford left Mormonism, and his parents left with him.
"These are two individuals above the age of 45 who had dedicated their whole lives to Mormonism, and my mom felt totally torn between having to choose her church or her son. And what we realize now is that that's a decision parents shouldn't have to make," Dunford explained.
Dunford transferred to Utah Valley University in 2016, where he no longer felt the need to hide his sexuality. There, he met Stephanie Larsen, an LGBTQ ally with a vision to create an accepting space for LGBTQ people and their families. She asked Dunford to help her, and together they raised money to buy a historic house in Provo right down the street from the city's Mormon temple. They called it Encircle LGBTQ+ Family and Youth Resource Center.
"No sides, only love," is its theme.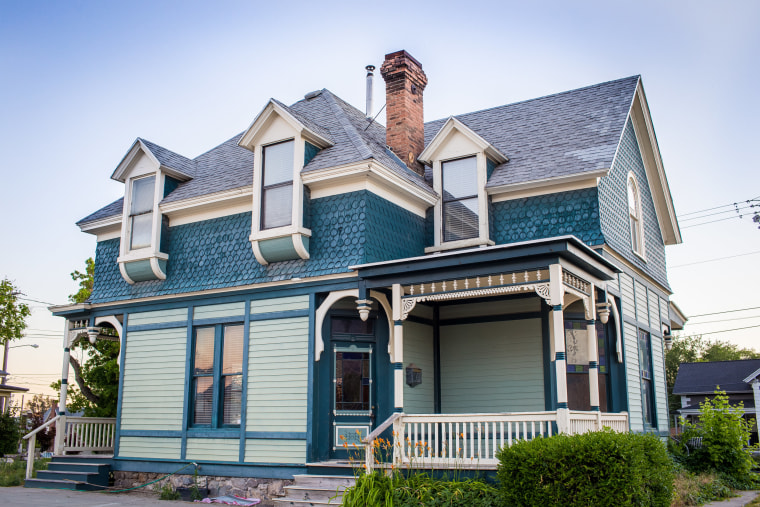 As the center's development director, the 21-year-old has helped raise thousands of dollars that provide therapy programs and activities for families and resources for homeless teens. He said he gets 15-20 emails a day.
One Mormon mother wrote him: "I think [my son] says he is transgender. What do I do?"
"That's what I'm all about. I love being able to be there for that mom," Dunford said.
Statistics show 20-40 percent of Utah's homeless teenagers identity as LGBTQ, and that the state has one of the highest suicide rates in the country. The exact cause is unclear, but Dunford suspects many who die by suicide are LGBTQ.
He said part of the problem is that families are often at a loss for how to respond when their children come out. "These Mormon families — conservative or liberal or whatever — they are just dying for a way to help that they are OK with," he said.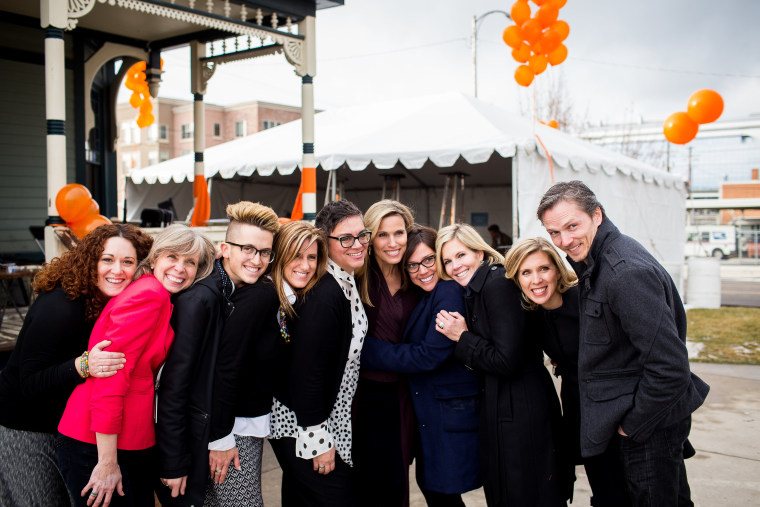 Dunford said 500 people registered for a fundraising event at the Encircle Resource Center, which gives him hope.
"[What] Encircle has allowed me to see is that [people] in this community are ready to be accepting," he said.
But Dunford still waits for the day he can walk hand-in-hand with a boyfriend without attracting glances.
"I'm just ready for cultural acceptance. I'm ready for this to not be a big deal. I'm ready to stop reading about suicides. Most of all, I'm just ready for more families to stick together," Dunford concluded.
OutFront is a weekly NBC Out series profiling LGBTQ people who are making a positive difference in the community.