Gay refugee Gareth Henry spends his free time saving the lives of LGBTQ people in Jamaica who need help escaping persecution or even death. The Caribbean nation remains one of 76 countries where consensual same-sex relationships are criminalized.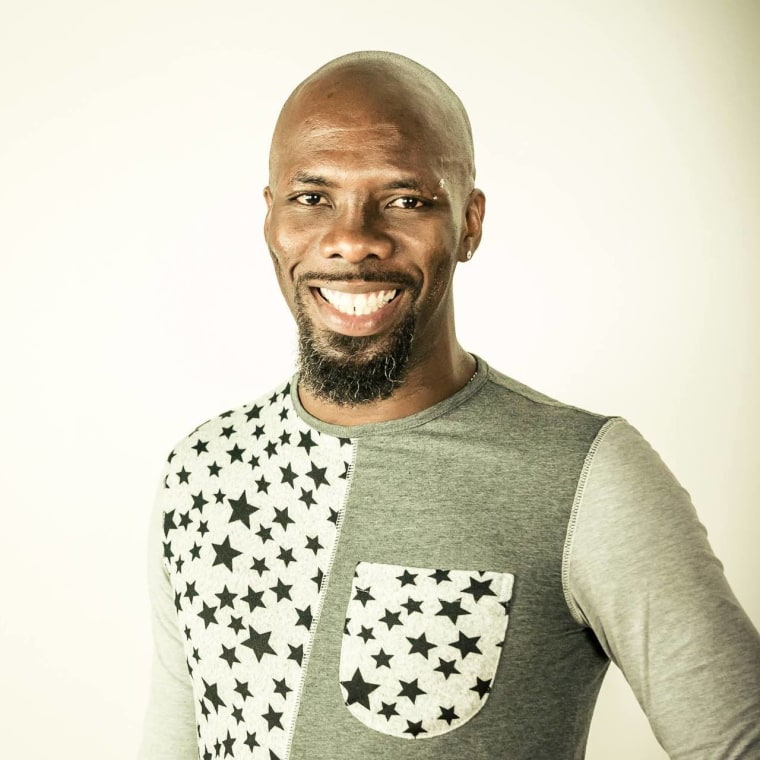 The 39-year-old, who lives in Toronto, was an outspoken activist in the small island nation he once called home. A former co-chair of the advocacy group Jamaica Forum of Lesbians, All-Sexuals and Gays (J-FLAG), Henry frequently helped people report anti-gay hate crimes to police. He said 13 of his friends were killed in homophobic attacks.
"With all these things happening, they go unnoticed, they go unheard, because the violence against the gay community has been normalized," Henry told NBC Out. "It's intense that people have been paralyzed by fear, and they just live a day at a time and anticipate and hope for the best, and that's no way for humanity to exist or to be."
Henry's efforts to create change led law enforcement to target him, according to the activist. He said that in 2007, a group of policemen beat him in a pharmacy while a jeering crowd looked on. It was the third time they attacked him, he said. He soon went into hiding. Later that year, while stopped at a traffic light, an officer unexpectedly approached his car.
"[He] knocked on the window and said to me they have found me, and they going to kill me," Henry said in his Jamaican patois dialect. Terrified, he filed for refugee status and fled to Canada the following year. "Moving to Canada was an opportunity for me in choosing between life and death," he said.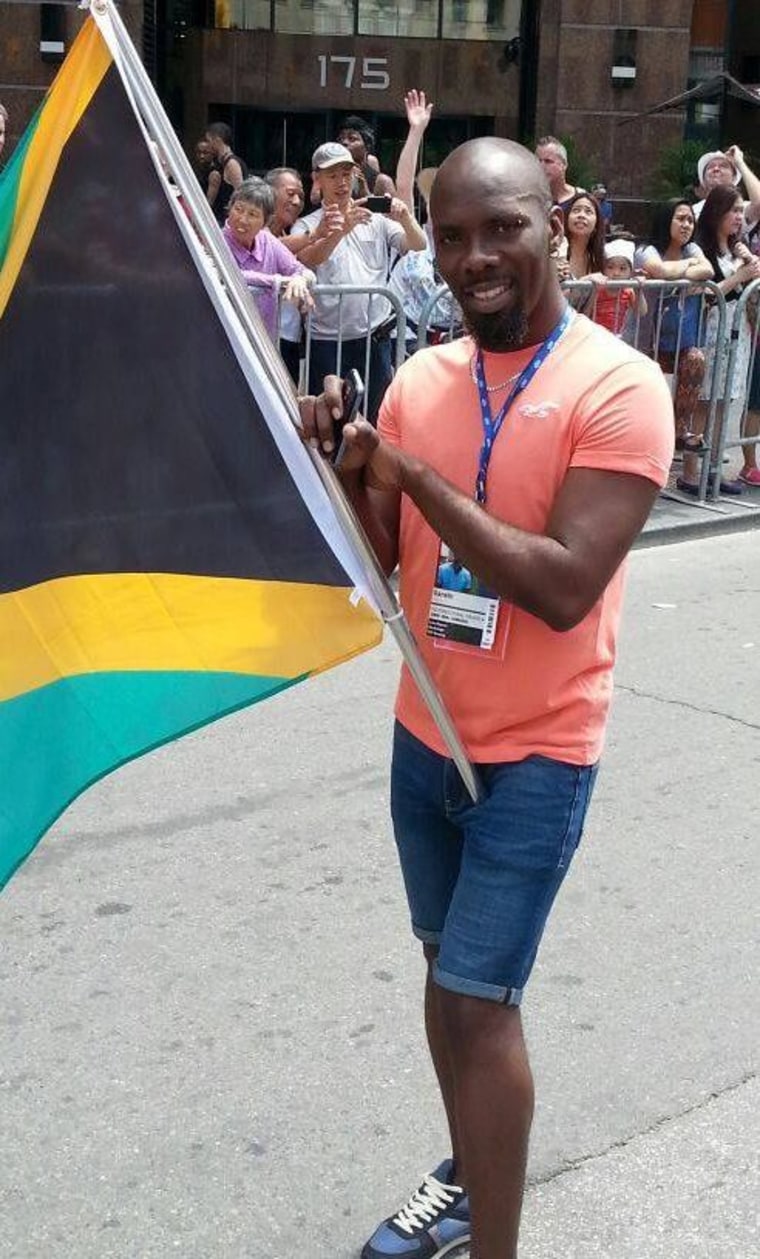 In Canada, Henry found work at the Toronto People With AIDS Foundation, where he currently serves as interim director. When he's not working, he volunteers for Rainbow Railroad, a Canadian nonprofit that taps into the spirit of the Underground Railroad by helping relocate LGBTQ people who live amid persecution around the world.
The activist told a number of horrific stories involving refugees he helped over the years, many of them young "gully queens," a Jamaican term denoting LGBTQ outcasts who make their homes in sewers and cemeteries throughout the island. His list is long: a 29-year-old whose intestine was almost completely ripped out by pit bulls; a young man who was disfigured by an angry mob who doused acid over his body; a transgender man who was sexually assaulted by men who wanted to "correct" his gender identity. But the refugee who stood out the most in Henry's mind is a young man whose mother reached out for help.
"I was touched by that, to see her being proactive and contacting Rainbow Railroad to say 'I have a gay son, he needs to leave.' It's profound. You don't always find that necessarily happening, but that's what you want to see happening in our world, in our society, is where parents stand tall with their gay and lesbian and trans kids and embrace them and support them as best as possible," he said.
Henry feels no sense of pride in his nationality but realizes there are gay Jamaicans who have a different perspective.
"They don't have the experience of responding to multiple emails, telephone calls [and] Facebook messages from people who are balling their eyes out on the brink of death. I had a friend just last year, he was asking for help, but Rainbow Railroad didn't have the funds to help him. He committed suicide. And people don't know these things," he said.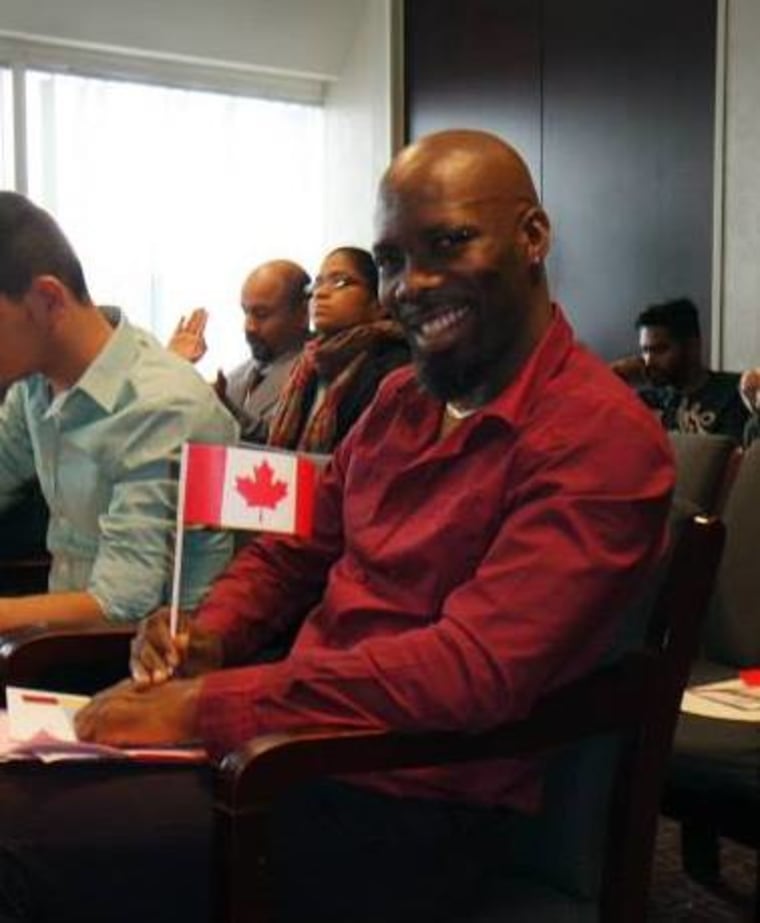 Through his work with Rainbow Railroad, Henry assisted 60 refugees relocate to new countries in 2016. Many of them were Jamaican.
"You know, people moving away from their homeland doesn't change the situation. It's not a solution, but it is what we do in the interim to save people from being murdered. It's giving people a second chance at life," Henry said. What's more important, he added, is reversing what he called a culture of hatred against LGBTQ people.
Homophobia is a legacy of colonial rule in Jamaica and other parts of the Caribbean, where same-sex relationships were originally criminalized under English law, according to a report commissioned by J-FLAG. Advocacy groups are pushing for progress, with Jamaica holding its second LGBTQ Pride parade earlier this year. During the ceremony in the capital city of Kingston, the mayor spoke out in support of the community. But Henry believes real change will only come when politicians do more than simply talk about the need for equality.
"Don't just go on a platform and say it because it is a politically right thing to say. No, do it. Let the people see. Challenge society. Challenge Jamaicans, the society, to do something different," he said.
Henry shares his Toronto home with his fiancé, who is also a Jamaican refugee. His mother, sister and nieces fled to the Canadian city as well, after they came under threat in Jamaica for supporting him. Aside from his family, Henry lives for the people in his homeland who he works tirelessly to save.
"Rainbow Railroad is what I live and breath," he said. "That's what keeps me going -- knowing that we can help people and creating this access for an opportunity for someone to be safe and have a second chance at life."
(OutFront is a weekly NBC Out series profiling LGBTQ people who are making a positive difference in the community.)