Transgender musician, author and grief counselor Rizi Xavier Timane is helping trans people fund surgeries through an annual "Trans Surgery Scholarship." The artist said he started the fund because he wanted others to experience the joy he has known since transitioning.
"When I was able to medically transition, I started to meet other transgender people who said, 'My God, Rizi, you are so lucky you were able to do this,' 'My insurance doesn't cover it,' 'We don't have the money,' 'I'm saving up, because I work three manual labor jobs, and it's probably going to take me 10 years before I can get that check,'" Timane told NBC Out.
"All of that started breaking my heart," he added.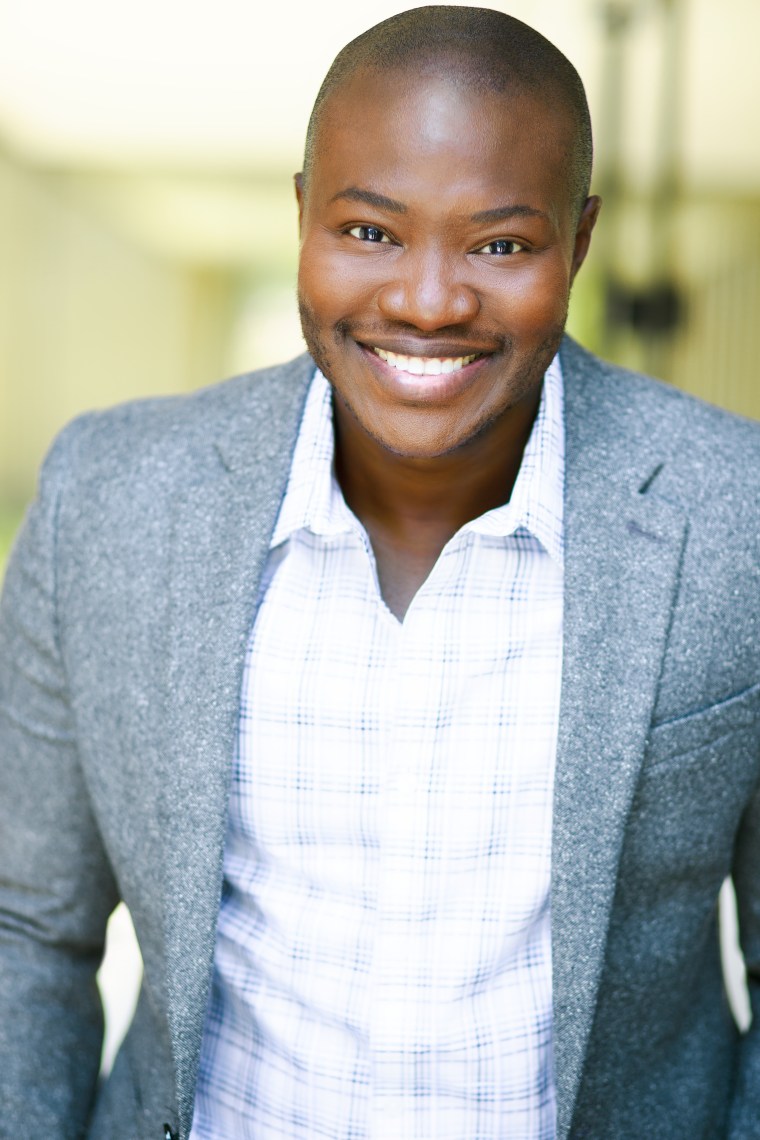 The "Love Is All We Need" singer — whose songs about trans inclusion have reached millions on YouTube — is funding his initiative through music sales and his memoir, "An Unspoken Compromise," which chronicles Timane's experience growing up transgender in Nigeria.
"It was horrible," recalled Timane, who was assigned female at birth but has identified as a boy since he was 6 years old.
"I tried to wear my brother's clothes, because I was very uncomfortable in dresses," he continued, noting that people in his village typically adhered to strict gender roles. "People made fun of me. People questioned me. My parents were embarrassed about it."
Timane said his fundamentalist Christian parents believed demons were causing his gender dysphoria and arranged to have an exorcism performed on him when he was 12. He recalled watching television at home one day when his mother entered with a group of people from church. According to the author, they turned off the TV, forced him to kneel and put a bible over his head. He said the group prayed in loud, shrieking voices while someone struck him repeatedly with a tree branch.
"I was terrified," he said. "I didn't know what was going on, and I was really scared and very, very, very upset with my mom being there."
That exorcism was the first of several Timane would endure until he moved to London for college in the mid-1990s. He later moved to Los Angeles to complete a master's degree in business management. Since then, the singer has worked as a life coach and grief counselor, and even became an ordained minister.
It wasn't until his mid-30s, however, when he began his medical transition with hormones and surgeries, that he felt truly fulfilled. During that time, he reconciled with his parents, who he said grew to accept him over many years and even apologized for the way they treated him.
Wanting to give back, Timane founded the Happy Transgender Center in 2012, a counseling service that guides trans people and their families through the transition process.
"It was because so many people like myself were confused about how to come out to their families, or they had come out and were facing rejection and needed to be supported emotionally through that time," Timane explained.
But the artist, who was able to fund his surgeries and hormone treatments through music sales, speaking engagements and by singing at Pride events, wanted to do more than just counsel people.
"[If] I could speak and sell books and get paid like that, I thought why not use this to help someone else?" Timane said.
Related: Transgender Advocate Creates Safe Space for LGBTQ Homeless
In 2014, the 40-year-old launched his annual "Transgender Scholarship Fund," which he said has helped five people pay for their surgeries. Among them is a young transgender man whose parents threw him out after he told them he was transgender.
"He was homeless, and he desperately needed top surgery," Timane said. "He was depressed. We were able to have him have his top surgery, and he just could not be happier. He was able to pursue his academics and get a job and live his life to his fullest."
Timane said his scholarship receives 300 to 600 applications annually from all over the world. Due to the high cost of surgeries — which he said range between $6,000 and $100,000, depending on the procedure and surgeon — he can only choose one recipient a year.
"I feel a little bit sad that I haven't been able to help even more people," Timane said. But even helping a few has given him purpose, he added.
"I think that's why we're here in this life is to be the difference — even if it's just for one person at a time," he said. "I'm very honored to be able to help give back."
OutFront is a weekly NBC Out series profiling LGBTQ people who are making a positive difference in the community.